Tower of Fantasy is a free-to-play role-playing game set in a futuristic world. Obtaining valuable items in ToF is based on a gacha mechanic, so for the complete experience, you'll also need Gachapon Machines! And what better place to look for them than the cyberpunk city in the Vera region? Here are all Mirroria Gachapon Machine locations in Tower of Fantasy!
Where to find the Mirroria Gachapon Machines in Tower of Fantasy
There are several Gachapon Machine locations that you can check in Miroria. Refer to the Mirorria map below for more information.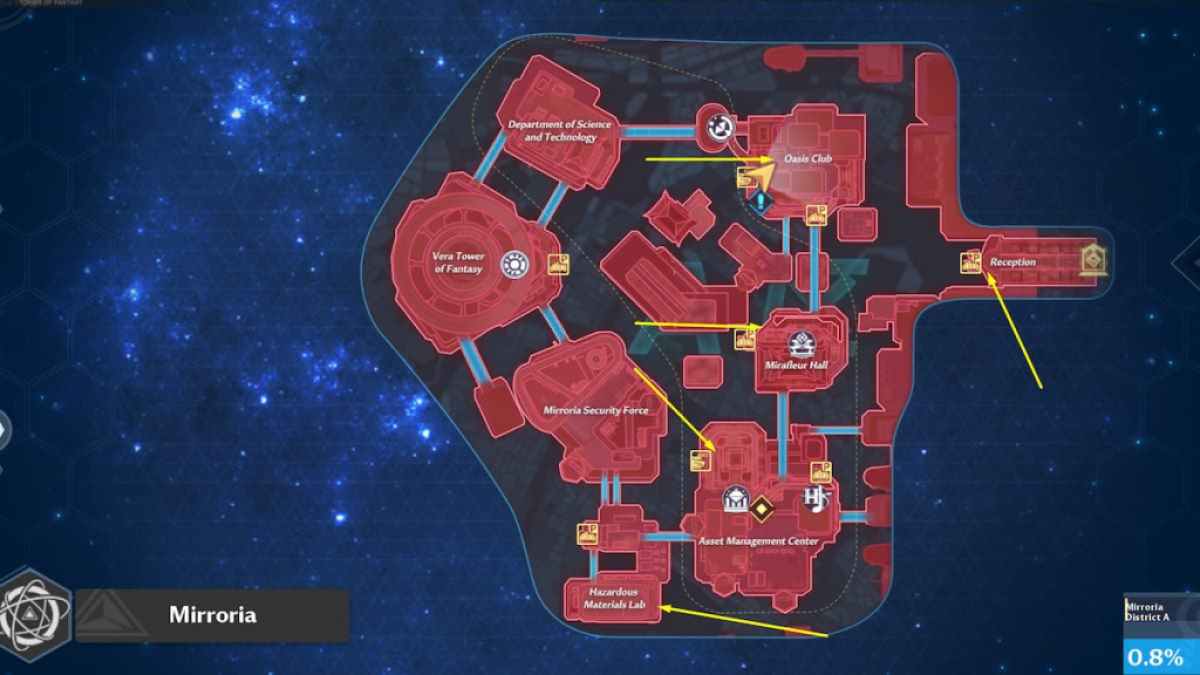 List of all Gachapon Machines Locations in Mirroria
Reception area – Here, you can find two Gachapon Machines.
Oasis Club – There is one Gachapon Machine below the stairs.
Asset Management Center – You can find one machine near a cruiser dock.
Hazardous Materials Lab – Gachapon Machine is located in the lower right corner of this area.
How to use Gachapon Machine in Tower of Fantasy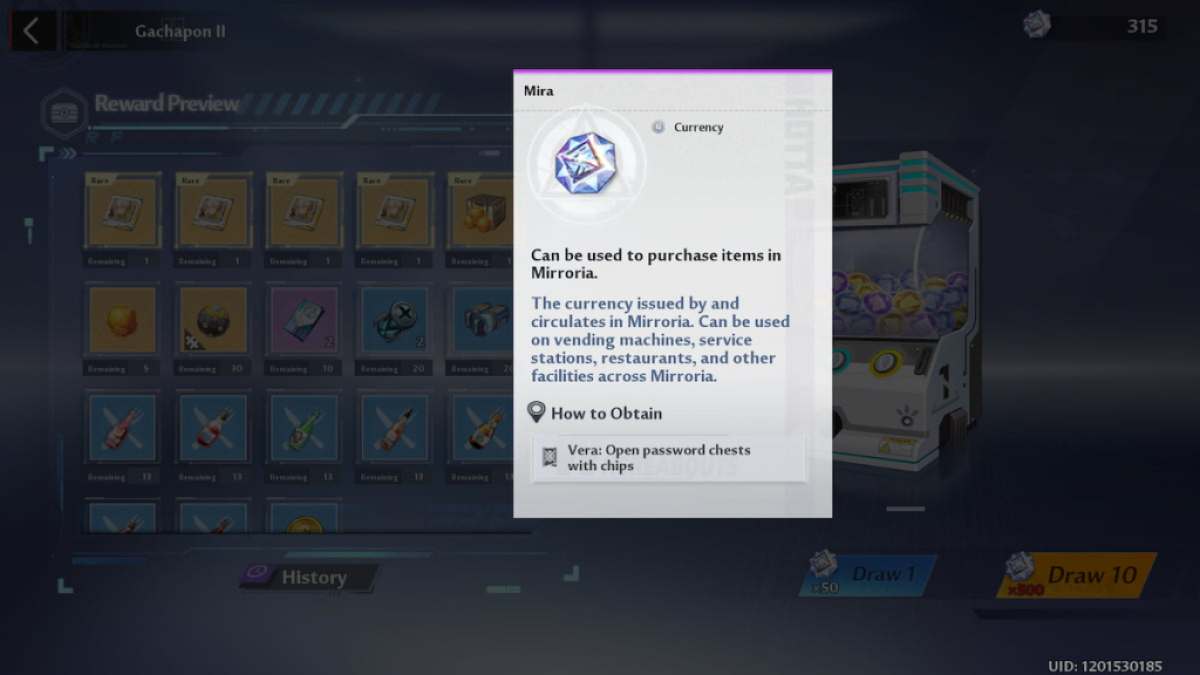 To use Gachapon Machine, you must obtain Mira currency. You can find it across Mirroria, especially in password chests with chips. You need 50 Mira coins to draw a reward from these machines. The best item you can get is four Matrix parts. Besides that, you can get some food, Gold nuclei, combat parts, an Alternate Destiny shard, etc.
If you need more information on Tower of Fantasy, check out How to open Elemental Supply Pods in Tower of Fantasy on Pro Game Guides.