One of the most well-hidden features across gacha games is the mail menu, and Tower of Fantasy is no different. Accessing your mail is important to claim rewards and read important announcements. Since mail expires, don't wait too long before reading them. Read on to find out how to find your mail in Tower of Fantasy.
Where to find your mail in Tower of Fantasy
There are two ways to find your mail in the game. First, whenever you receive a new mail, you'll see an envelope appear under the mini-map, which you can directly click on to access. If you're on a PC, hold the ALT button to get back your cursor to click the envelope.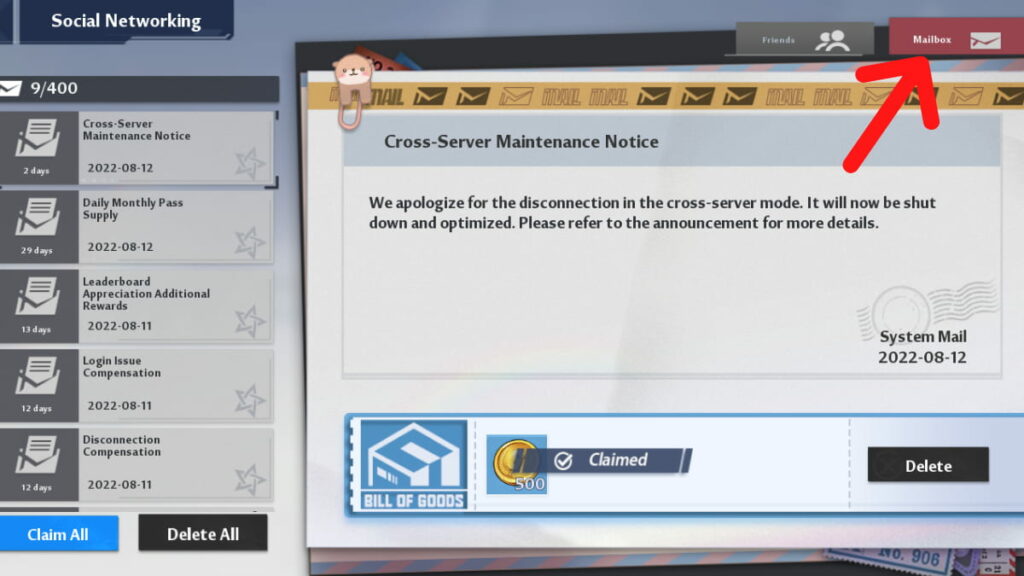 Alternatively, you can find your mail by heading to the menu by clicking the ESC button for PC and the honeycomb icon on the upper right of the screen for mobile. Then click Friends, and switch to the Mailbox tab on the upper right of the screen. This gives you full access to your mail. Remember that mail expires after some time, and any rewards attached will also disappear, so check your Mailbox regularly to avoid missing out!
Check out our guide on How to unlock recipes in Tower of Fantasy to cook amazing food in the game.