The vast desert of Vera in Tower of Fantasy holds many mysteries within its sands, waiting to be discovered by curious wanderers. While traversing the scorching terrains of the Vera desert, players will come across various enemies to battle, collect ingredients for cooking, and open chests and Supply Pods to receive valuables. While in Vera, you will also come across strange monoliths called Ruin Stones with distinctive markings on them. In this guide, we'll tell you how you can solve these Ruin Stone puzzles in Tower of Fantasy.
Related: All Mirroria Gachapon Machine Locations in Tower of Fantasy
How to solve Ruin Stone puzzles in Tower of Fantasy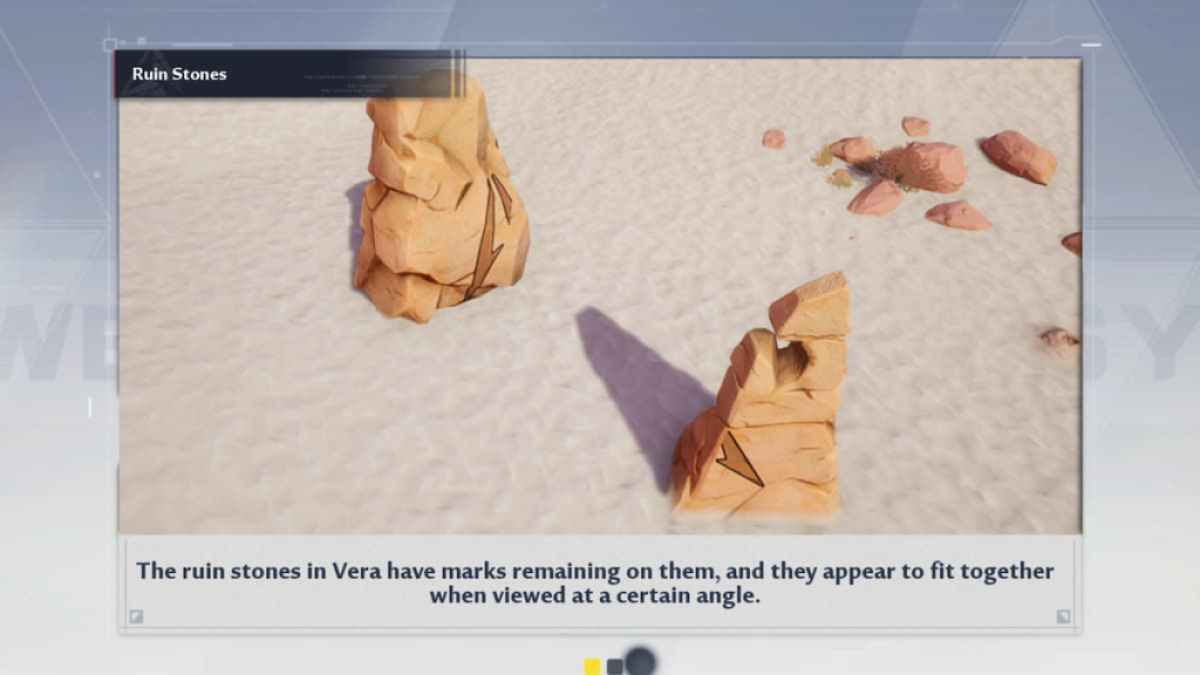 The in-game Survival Guide details the Ruin Stones as pillars with strange markings which fit together when viewed at a certain angle. This information is the key to understanding how to solve the Ruin Stone puzzles, as unleashing a flurry of attacks on the stone will not have any effect.
When you come across a Ruin Stone, move around the stone until you have aligned the two markings to create a distinct shape. Sometimes, even if perfectly aligned, the puzzle will remain unsolved. In such cases, you may have to move forward or backward, or try panning the camera around. When the Ruin Stone markings begin to glow, the puzzle will be solved.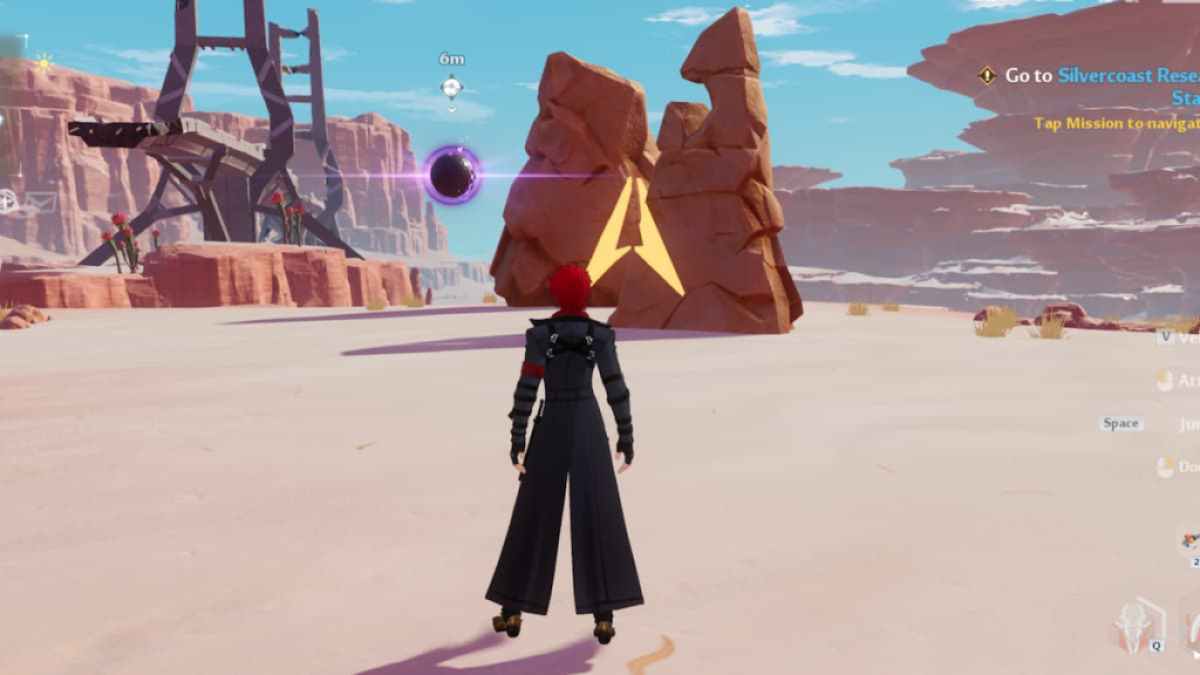 Once solved, the glowing Ruin Stone will spawn a Black or Gold Nucleus for the player to collect. Additionally, solving Ruin Stone puzzles will contribute to your overall Exploration Progress for the Vera region in Tower of Fantasy.
Wondering how to solve more puzzling mysteries in Tower of Fantasy? Check out How to open Elemental Supply Pods in Tower of Fantasy, right here on Pro Game Guides.