In Tower of Fantasy, players must collect various ingredients from around the map to cook recipes. Cooking is an important aspect of gameplay, as consuming food will allow you to regenerate your health and stamina quickly. While these ingredients are found in plenty all around the map, you can only find some ingredients in specific regions. One of these ingredients is the Pinecone, which you can only find near Pine trees. This guide will tell you where you can find Pinecones in Tower of Fantasy.
How to get Pinecones in Tower of Fantasy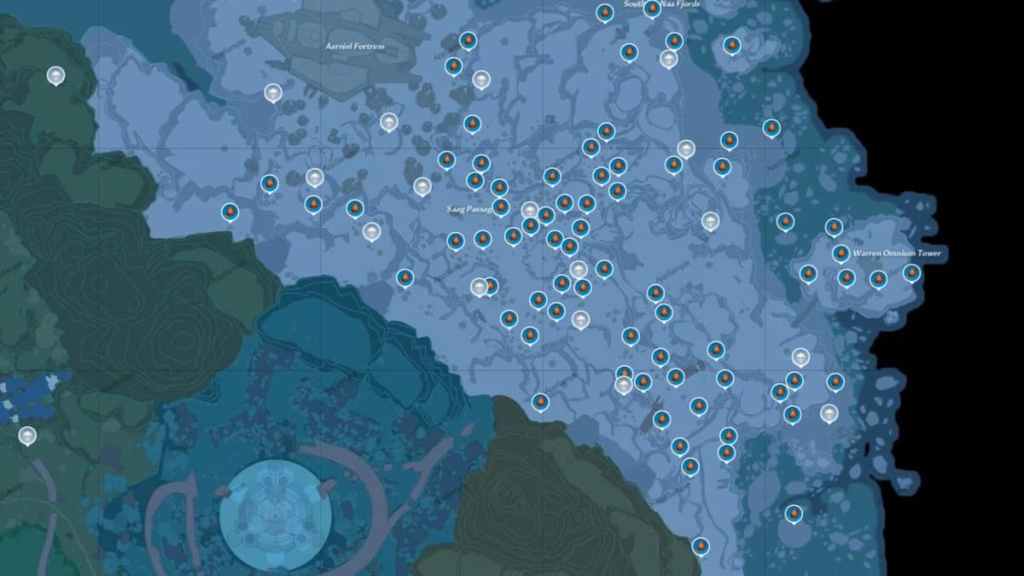 You can find pinecones in the Warren region. This region makes up the majority of the northeastern corner of the map. This region is covered in snow, with tons of pine trees growing in the vicinity. Simply search under every Pine tree you come across, as there will be one or two Pinecones under every Pine tree in the Warren region. For an idea of the exact location to search for Pinecones, refer to the map above. The player can only access the Warren region once they have upgraded their Suppressor to at least V3.4.
How to use Pinecones in Tower of Fantasy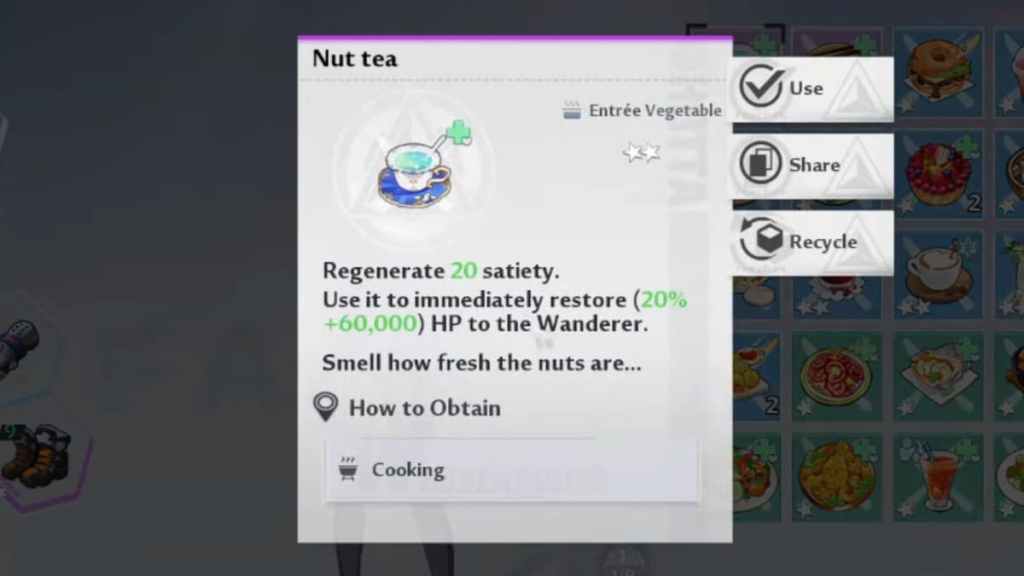 Pinecones hardly make for a nutritious meal by themselves. However, You can use pinecones to cook food that greatly benefits a player's health and satiety. You can use pinecones in the following recipes.
Pine Cocoa - 1x Pinecone, 1x Cocoa Beans, and 2x Milk (Regenerates 10 Satiety, Restores 16% + 34,000 HP)
Nut Tea - 1x Hazelnut, 2x Pinecone, and 2x Honey (Regenerates 20 Satiety, Restores 20% + 60,000 HP)
Wondering how to find all cooking recipes in Tower of Fantasy? Check out All Cooking Recipes in Tower of Fantasy, right here on Pro Game Guides.