The answer is no, you should not pick up everything you see on the ground, and you shouldn't be absorbing every Pink/Purple Crystal you see either. This is because Ultra Age uses an automatic equip system, where you cannot choose from a list of modules and pick the best one. You can only have one equipped period.
Instead, you have one category of a module, say HP 1. Once you have an HP module equipped, when you go and pick up or absorb another one, it will override the one you currently have equipped. For example, if you have an HP III equipped but picked up/absorbed an HP 1. The HP 1 will override the HP III so that you will have lost the better piece of equipment.
To combat this, Ultra Age has added a comparison system, where you can see the stat increase or decrease of every module you can pick up. If the stat shown to the side of Module Installation is green, this module is better than the one you have equipped, so you should pick it up. If the stat is red, then do not pick it up/absorb, as it is worse than the one you currently have equipped.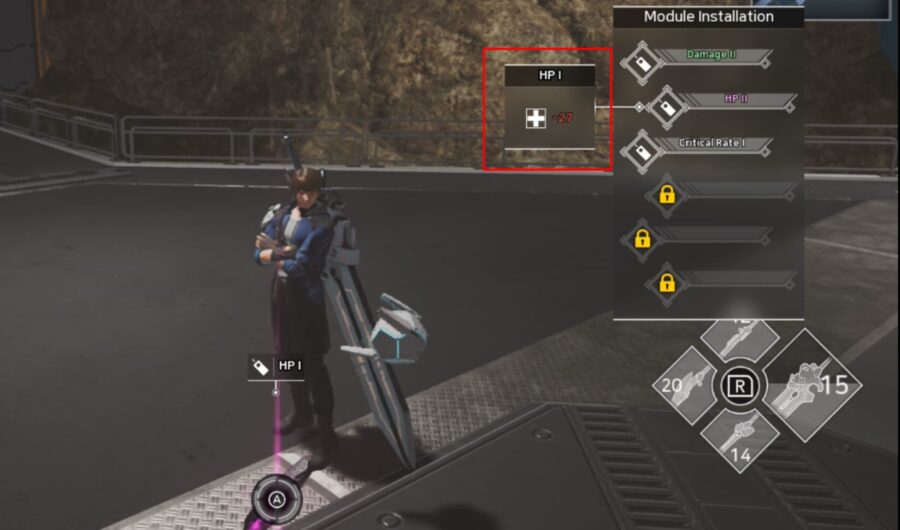 They have also added a color system, so all modules are pink/purple-colored. They come from pink/purple crystals and are pink/purple when on the floor. We know it's strange not to loot everything in sight. For everything that isn't pink/purple, you can loot to your heart's content, but also take care when picking up a pink/purple Item, as it could be worse.
Looking for more guides on Ultra Age?