Blood Types in V Rising are plentiful, and the potency of each one varies. Players get different bonuses from obtaining particular Blood Types. Higher-quality blood increases these bonuses. Finding high-quality Blood Types can be difficult, but there are some ways to reduce the amount of time it takes to search for them. This is how to get better Blood Types in V Rising.
How to track Blood Types in V Rising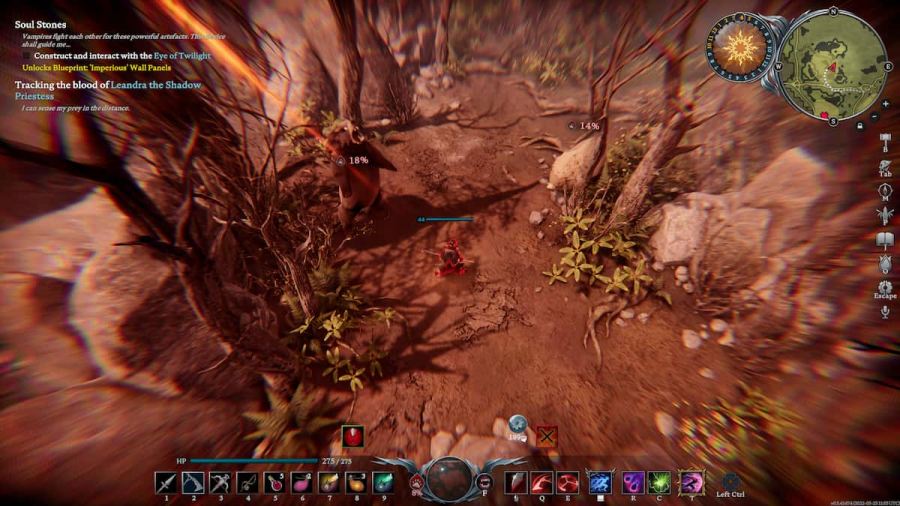 Players are able to feed on creatures' blood to acquire various Blood Types. Each type gives special bonuses to the player and can be difficult to maintain, as vampires will have to drain blood eventually. Hovering the mouse over other creatures displays their blood quality and Blood Type. However, players can unlock the Ability Blood Hunger to always display the blood quality of all nearby creatures. Blood Hunger is unlocked after defeating Tristan the Vampire Hunter.
Keep in mind that there is no way to track down high quality Blood Types, as it is always random. Blood Hunger makes the process of getting better Blood Types easier because you know what fights to avoid and which to take on. Getting Blood Hunger is the best way to get better Blood Types in V Rising.
Related: All Blood Types in V Rising – Blood Types Explained
How To Find Tristan the Vampire Hunter
Tracking Tristan the Vampire Hunter is relatively easy, and it is recommended to only tackle the fight once players have Iron Weapons. Having a gear score of around 46 will make the find much more doable. He patrols the majority of the Farbane Woods and wanders around the roads, rarely ever going into any encampments or mines. After drinking his blood, players will unlock Blood Hunger and the recipe for Greater Blood Essence.
For more V Rising guides, check out All V Blood Boss locations in V Rising on Pro Game Guides.