There are several different valuable resources in V Rising. Scrolls in V Rising are essential for discovering new technology tiers in this survival game. Technology will help you get better gear and help with your fight against the other monsters lurking in the shadow of Vardoran. Follow this guide to discover all you need to know about these Scrolls.
Where to Find Scrolls in V Rising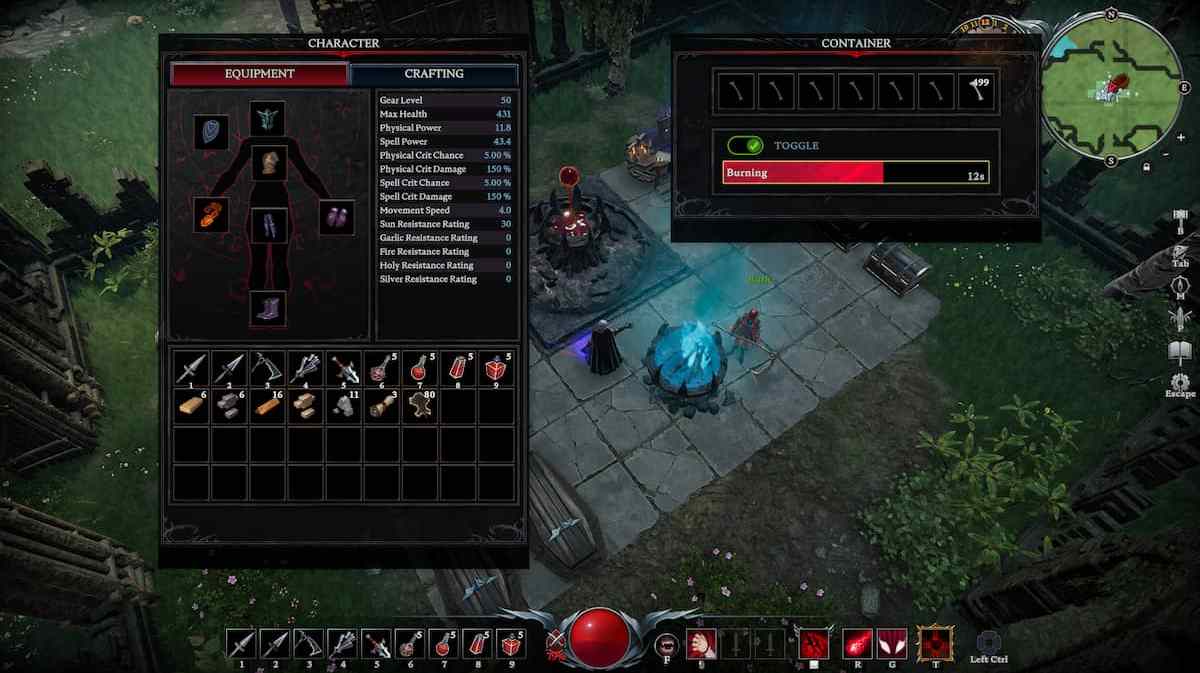 By exploring the world of Vardoran, you will be able to get scrolls from many different places. The most accessible places to find them would be barrels and treasure chests that you can access along your journey. If you clear out enemy campsites, you will find them in breakable objects scattered throughout those locations. The most challenging way to get these scrolls would be to defeat higher-level enemies. The more enemies you defeat that are higher-leveled than you, the more scrolls you will get.
Related: All V Blood Boss locations in V Rising.
How to Craft Scrolls in V Rising
In order to access the technology, first defeat Frostmaw the Mountain Terror.
Gather 75 scrolls in order to unlock the technology.
Access to the Technology of the Paper Press is then unlocked.
In the Paper Press, you need 12 Gems and 4 Paper to craft a scroll.
Find the Paper Press in the Castle Heart.
Find out how to be the best bloodsucker on our V Rising page here at Pro Game Guides. We will keep those urges to feed under control.