Are you tired of trolls knocking down your weak wooden walls? Try making some brand new stone ones with a stone cutter today in Valheim!
How to unlock stone buildings with a stonecutter in Valheim
To build a stonecutter in Valheim and unlock stone buildings, you will need to get iron first; once you smelted your first iron ingot, you will unlock the crafting recipe for a stonecutter. After this, a stonecutter can then be built using a hammer; that said, you can build a stonecutter with the following resources.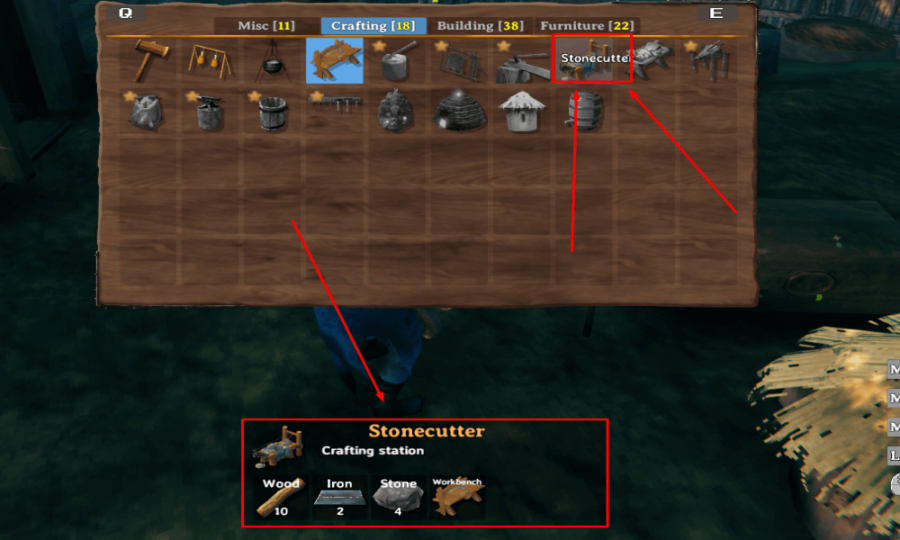 Once you get iron, you will be able to build a stone cutter with the following resources below.
When you get the resources listed above, you can place the stone cutter down next to or in a workbench's build circle; if you need to, simply place a new workbench down if the spot you want to build at is outside your main workbench zone. Along with this, you will need to make sure your stonecutter has a roof over it; just build a simple two by two roof, and you will golden.
Related: How to build a hearth in Valheim
After you get the stonecutter placed, you will unlock several kinds of stone walls you can use to fortify your base against stronger monsters. All of these walls will also require stone, which is really easy to get just find a rock and hit it with a pickaxe, and you will get stone. You will also be able to build a grinding wheel, which is an upgrade to the forge, and unlock a hearth which is pretty much a campfire on steroids.
For on Valheim, PGG has you covered and more with tons of guides on various parts of the game and more. That said, start getting informed with guides like how to kill Deathsquitos and how to get Guck in Valheim today!