Valor Legends is an Idle combat game for mobile devices that allows you to finally experience the thrill of adventure and combat against powerful enemies and monsters—all from your fingertips. In this game, you are given the never-ending task of powering up your characters to take on increasingly difficult Challenges and make a name for yourself as a fearsome warrior.
Naturally, you'd be wise to take on all the help you can get. Whether you need Gems and Coins to purchase powerful gear or you need more XP to boost your character's stats, you'll can find all of what you need in our Valor Legends codes list!
All Valor Legends Codes
The list below contains the most up-to-date codes you can use for free Gems, XP, and other goodies in the game. Mobile game codes can expire at any time, so it is best to redeem them as soon as they're available. These codes are tested on the date they are added. If you find that any of them are expired, let us know in the comments so we can remove it!
Updated May 4

Added new codes
Active Valor Legends Codes
vldiscord100k—Redeem for free rewards (New) [Expires June 6]
vlfacebook150k—Redeem for free rewards (New) [Expires June 30]
6ixY8F7C—Redeem for free rewards
VL777—Redeem for free rewards
4kZdnvBw—Redeem for 1 Seed of Life, 1 Hour of Gold Coins, and 1 Hour of Energy Essence
4kGsGV3j—Redeem for 800 Gems
4kymqQeH—Redeem for x60 5 Star Epic Hero Intern Magician Tom Fragments
4ktYjexA—Redeem for 1 set of Purple 1-Star Gear, and 300 Evolution Beads
Expired Valor Legends Codes
6iF1uVZY—Redeem for free rewards
6rZD8eBz—Redeem for free rewards(Expires April 30th, 2022)
How to redeem codes in Valor Legends
To redeem codes in Valor Legends, follow the instructions below.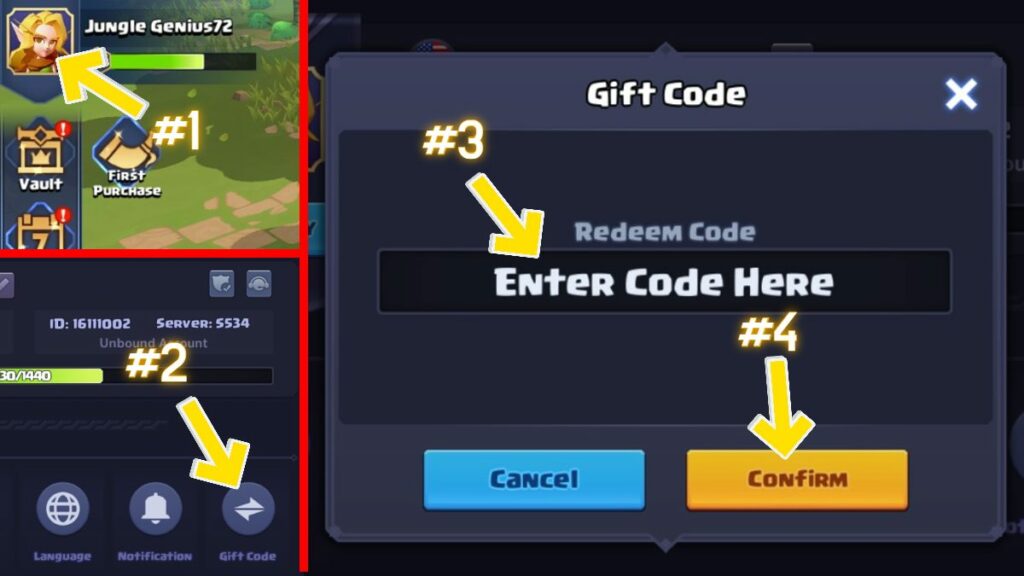 In the game, press your character's avatar in the top-left corner.
In the profile menu, press the Gift Code button.
Enter the code exactly as it appears in the list above.
Press Confirm to submit the code and claim your reward!
What are Valor Legends Codes?
Valor Legends codes are secret characters, words, and phrases provided by the game's developer that players can use to claim rewards in the game. Some of these codes provide free Gems or Tokens you can use to purchase powerful characters, weapons, and abilities in the game. Other codes get you exclusive event-themed characters and equipment.
Why isn't my Valor Legends code working?
The most likely reason for a code to not work in the game is that it wasn't entered correctly. If possible, the best way to avoid this problem is to copy and paste the code, rather than type it in manually. Valor Legends specifically states if a code is expired, so if you enter the code and doesn't say "This code is expired," then check your spelling and punctuation!