Positioning and communication are two of the strongest tools you have in your toolbox as a Valorant player. Pings can kill two birds with one stone, but how you ping isn't told to you right out of the gate. To ping a location, you'll hold Caps Lock to open the in-game map (which you can map to another key in the options if you so please), and then you'll be able to move your cursor and left-click on the location you want to mark.
If you hold the left click as you are on the map screen, you will be presented with a radial menu of different communication tools: caution, on my way, help, and needs healing. Additionally, you can press the Z key to ping anything that is within your line of sight.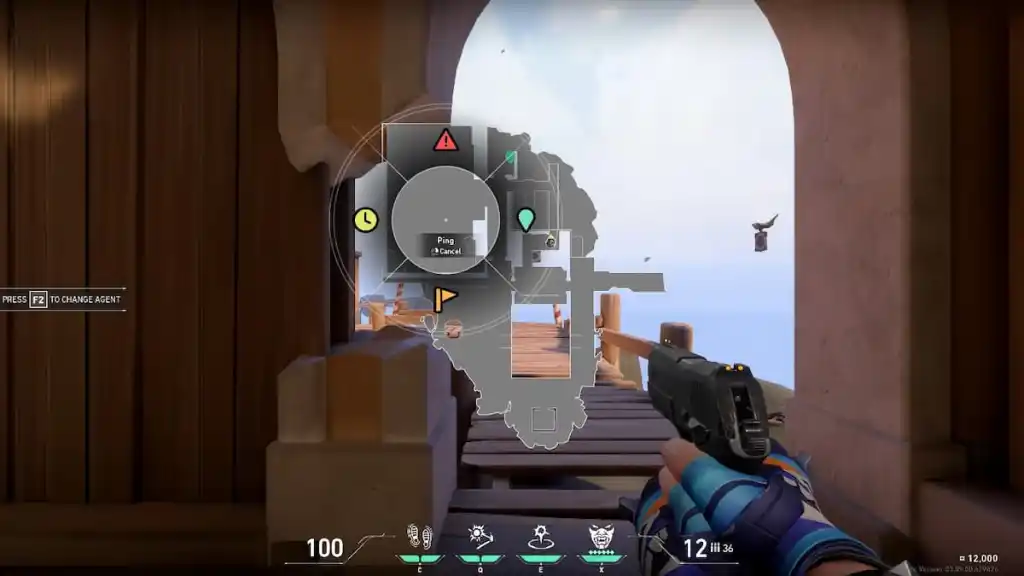 Using in-game pings helps to show where you've spotted an enemy or whether you plan on planting the spike in A, B, or C sites. It also helps to know how to position around potential threats or show which way the enemies are coming from when playing defense.
It may seem inconsequential at first, but you'll notice your strategy and overall performance improve once you get adjusted to it. Maybe not by much, but using pings will help you and your team have the edge over your opponents and hopefully thrust you to victory.
There is a lot to mastering Valorant, and a lot of unique systems to learn if you want to summit it's lofty skill cap. Get a leg up on the competition by checking out all weapons damage stats on Pro Game Guides