In Vampire Survivors, the Laurel has lacked an evolution for a large portion of the game's early development. However all that changed with the 0.6.1 when the new Crimson Shroud evolution was added to the game. There's a number of steps you have to go through in order to unlock the Laurel's evolution and the materials you need to complete the upgrade. Here's how to evolve the Laurel in Vampire Survivors.
Related: How to unlock the Glass Vizard trader in Vampire Survivors
Unlocking the Yellow Sign and Holy Forbidden stage in Vampire Survivors
To evolve the Laurel into the Crimson Shroud, you need two Hidden Items: the Metaglio Left and Metaglio Right. These are only detectable once you've unlocked a Relic item called the Yellow Sign. The Yellow Sign is obtained from the Holy Forbidden stage, which is accessible by completing the Moonglow Bonus Stage.
How to unlock the Moonglow bonus stage
The Moonglow bonus stage is accessed by unlocking Hyper Mode for the first four stages in the game. For more detailed information, you can view our guide on how to unlock the Moonglow stage.
Complete the Holy Forbidden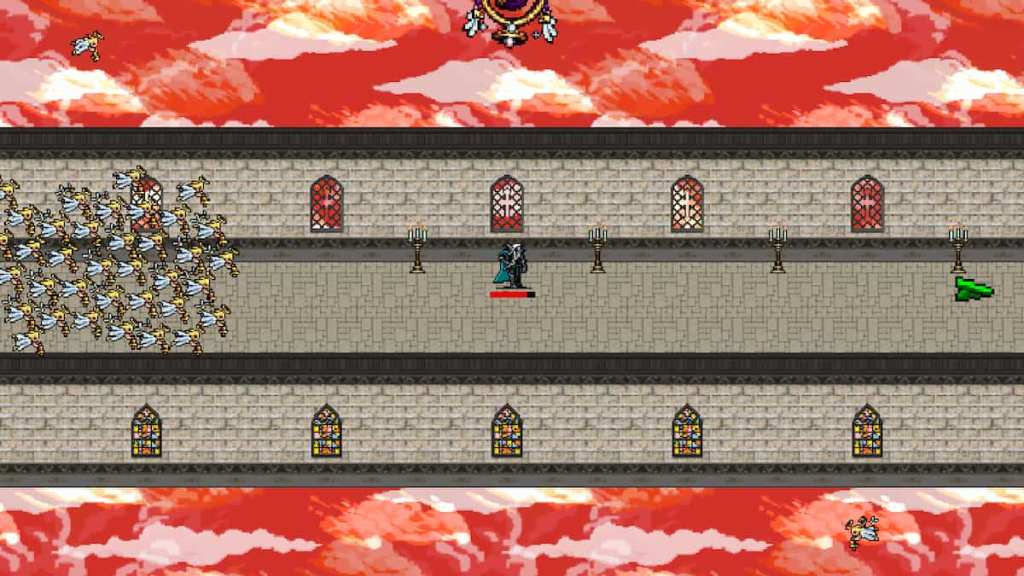 For the next part, you'll need to complete the Holy Forbidden. This hidden stage only appears after surviving 15 minutes in the Moonglow stage with any of the non-secret characters. That means no Exdash, Toastie, Boon Marrabbio, Leda, or the Mask of Red Death. After surviving for 15-minutes and surviving the 14-minute boss, you'll be teleported to the Holy Forbidden. Your passive items, weapons, arcanas, and upgrades will all be removed, and you'll be left with just your starting weapon.
Unlocking the Yellow Sign
To unlock the Yellow Sign Relic item, just complete the stage. To do this, run away from all the angels that spawn and escape death. If you do die, you can access the stage from the stage select. However, after you complete the stage, you will no longer be able to run it again. Once you've unlocked the Yellow Sign, it's finally time to unlock the Laurel evolution.
Evolving the Laurel into the Crimson Shroud
With the Yellow Sign unlocked, the location of Metaglio Left and Metalgio Right will be shown on your Milkyway Map and indicated with arrows if you have that setting turned on. Head toward the Metalgio's and collect them both. Once you have the both and have the Laurel equipped, level up the weapon to level eight. The next chest you open past the 10-minute mark has a chance to drop the Crimson Mask. Enjoy the new evolution!
For more Vampire Survivors guides, check out How to evolve Clock Lancet into Infinite Corridor in Vampire Survivors on Pro Game Guides.