Vampire The Masquerade: Swansong offers several unique scenarios for each of the game's three main protagonists. While playing as Galeb in Swansong, it is paramount that players find all evidence of The Masquerade and confiscate it to avoid mortals finding out The Masquerade's true nature. During his first investigation, he'll need to find files and information like the files locked in Jason Moore's Private Study.
Where is the key to Jason Moore's Private Study?
After entering Jason Moore's apartment for Galeb's faux investigation, proceed until you find a room with a large staircase. Climb the stairs to find a giant golden lion adorning the hallway. Head behind that lion and approach the orange path. Follow this path to a door on the far end of the hallway.
Related: Vampire The Masquerade: Swansong Blood Labyrinth Puzzle Guide
Once you open the door, you'll find yourself in a large open room. Proceed to your left and inspect the desk with a picture of Jason's wife and daughter. The desk will have a small drawer on the right-hand side with a hidden key. Open it and grab the item.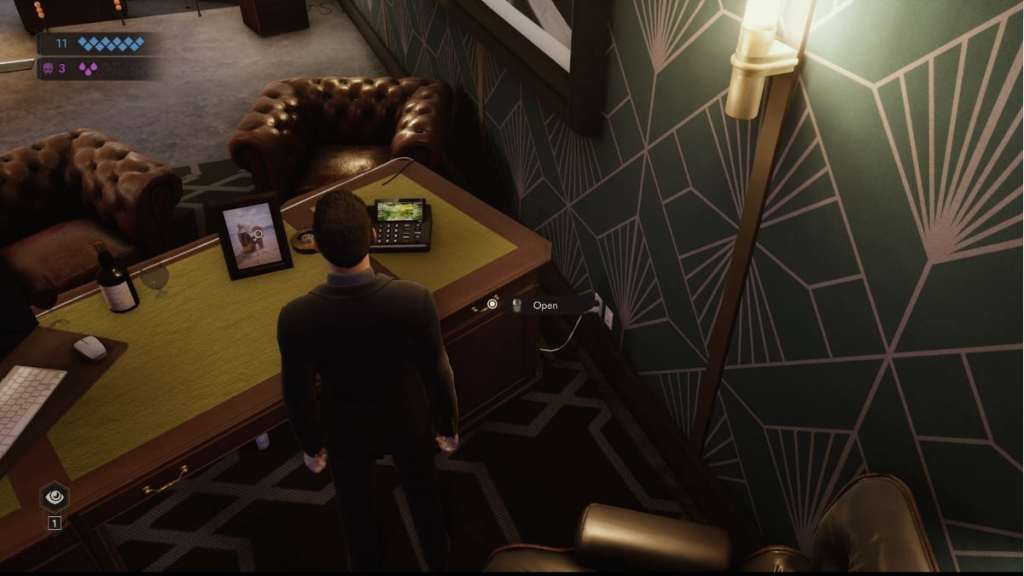 Once you have the key, head back to the other side of the room and approach the wooden door by the bookcase filled with binders and files. When you approach the door, use the key to open it to avoid spending Willpower to force your way inside.
Once inside Jason Moore's private study, grab the file on the desk next to the door underneath the table lamp. This sensitive information contains secrets on The Masquerade that risk exposing the organization, and securing this file prevents Suspicion from rising further in your playthrough.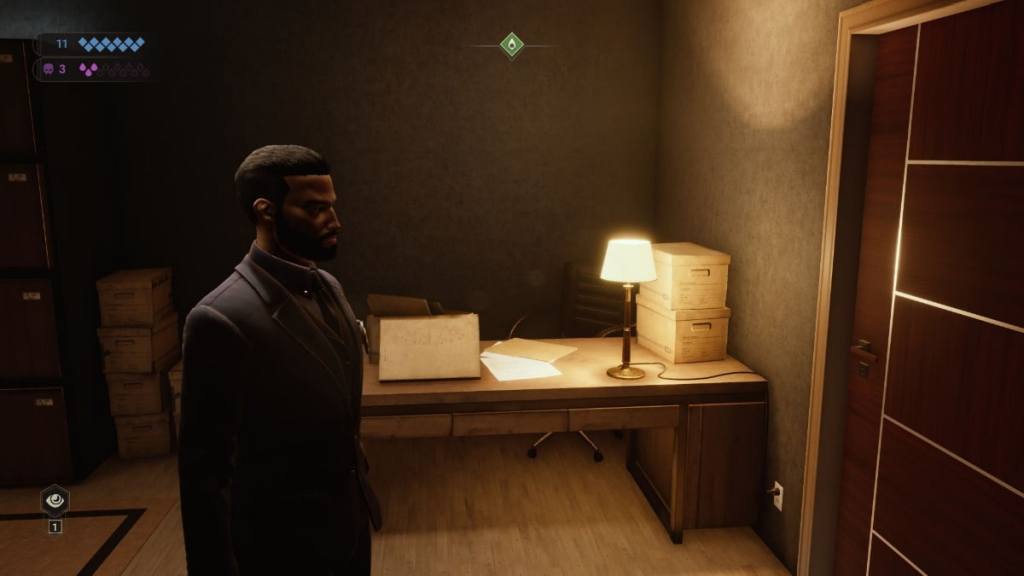 Once you've collected the file, you're free to resume your investigation of the premises, keeping your eyes open for other sensitive information in the facility.
For more on Vampire The Masquerade: Swansong, visit our other articles on Pro Game Guides, like Vampire The Masquerade: Swansong Dialogue System explained.