The Welcome Home Restoration Team has made waves online recently with their efforts to create a permanent archive of Welcome Home, a children's TV show created by Playfellow Workshop in the late 1960s, featuring a group of creepy puppets known as the Neighbors. But was Welcome Home a real show, after all? Here's the Welcome Home ARG lore and story explained.
Was the Welcome Home TV show real?
Welcome Home is not a real TV show; it's a psychological horror alternate-reality game created in 2022 by Clown Illustrations. It's still in its prologue phase, meaning you can expect more disturbing additions as time goes on.
But it looks so real, doesn't it? The Welcome Home website is filled with archives of old images, GIFs, and sounds, supposedly restored online from the 1969 television show. There's a character bio page, too, with in-depth explanations of each puppet and its role in the media. Because of this, you may think the Welcome Home ARG is real.
What was the Welcome Home TV show about? Lore and story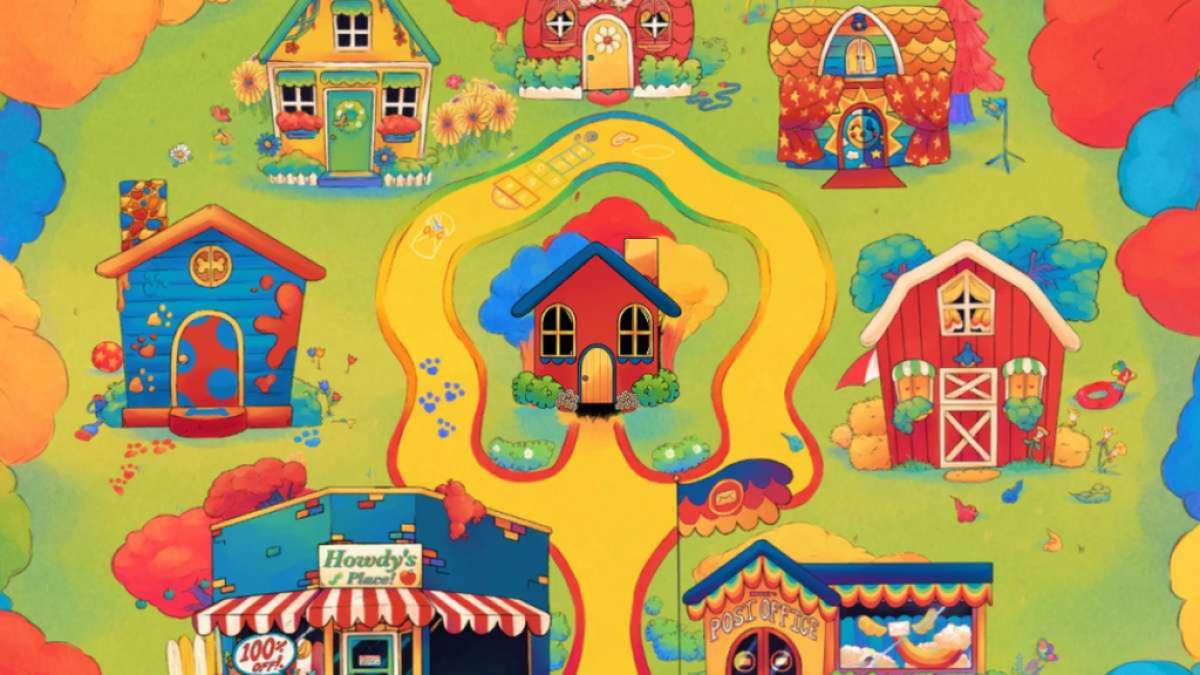 The imaginary town of Home was home to eight characters known as Neighbors: Frank, Julie, Sally, Barnaby, Wally, Poppy, Howdy, and Eddie. The supposed show followed them throughout their day, doing activities such as arts and crafts, running a shop, or delivering mail.
Related: How to play FNAF (Five Night's at Freddy's) series in order
As the story goes, Welcome Home was successful for five years until, one day, Playfellow Workshop pulled the show off the air for no apparent reason. Over 50 years later, the Welcome Home Restoration Team created the Welcome Home website to archive the lost media. However, you'll notice that no actual footage of the TV show exists, just images and audio recordings.
Why, you may ask? No one knows. But if you dive deep into the website, you'll notice some rather creepy goings-on in the form of Welcome Home secrets, which alludes that not everything is as it seems. We're talking hidden messages, cries for help, eerie voice recordings, and more. Did something sinister cause the show to end abruptly in 1974? And have the Welcome Home Restoration Team opened the lid on something that should have stayed closed? That's for you to discover.
How to play the Welcome Home ARG
If reading the lore surrounding the Welcome Home ARG has got you eager to jump in and discover the sinister goings-on for yourself, you can play it through the Welcome Home website. To play, you need to click on the different tabs to visit web pages like The Neighborhood! and About Us and browse the various images, GIFs, and explainers there. Maybe you'll discover something abnormal...
For more information on Welcome Home ARG, check out Welcome Home ARG – All Characters, listed on Pro Game Guides.