Wordle has been sweeping the world as an easy-to-play, engaging, and socially connected game. Sometimes, though, you want to play more than once a day. Now, you can create your own Wordle puzzle to share with family, friends, or online followers!
Find Your Word & Make Puzzle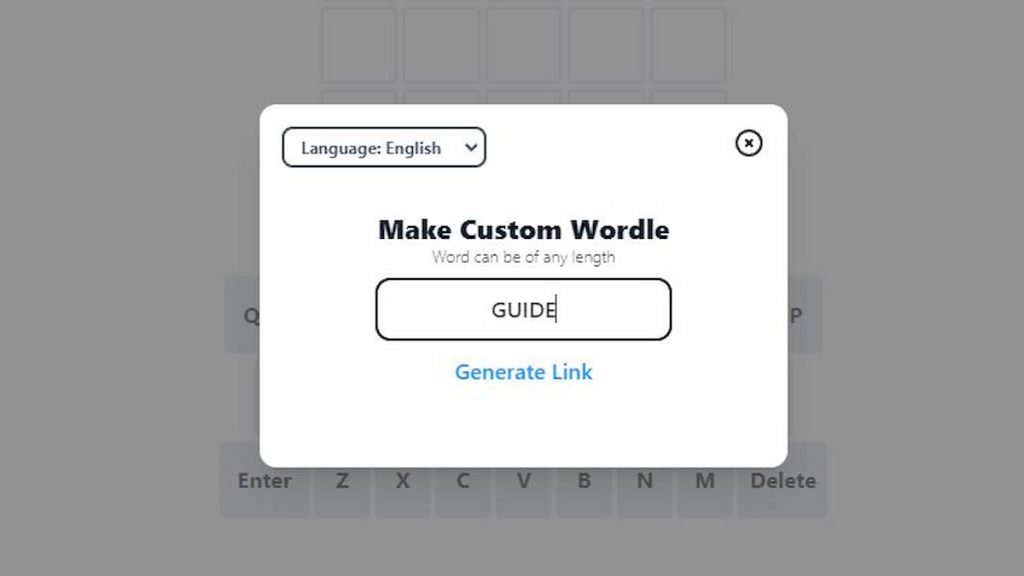 To make your own unique Wordle puzzle, you'll need to first head over to the My Wordle site, which was created by Brothers using Josh Wardle's game design. Once there, think of a five-letter word that will work in Wordle. If you are looking to make a tricky word, try using less-used letters like X or Q. Once you have your word, click the Make Your Own Wordle button in the top middle. Enter your word, and hit Generate Link when done.
Related: How to play old Wordle games – Remembrance of Wordles Past
Share & Solve
Now that you have generated a link, you have your own Wordle to share! Click the Copy Link button and share the link with any of your friends who you want to solve the puzzle. You can even invite your friends to make their own. Once they have solved your puzzle, they can share their scores the same way you do for Wordle.
Want to read more about Wordle? If so, check out How to play Wordle Hard Mode – What's the difference? on Pro Game Guides.