When it comes to Demon Hunters, the Vengeance specialization allows them to take the full force trauma of Warcraft's most devilish foes. However, you'll need the right talent setup for the occasion. If you're looking for some strong ones, you've come to the right place. Here are the best Vengeance Talent specs in WoW Dragonflight.
Strongest Vengeance Demon Hunter Talent Builds in Dragonflight
Vengeance Demon Hunters are, by nature, squishier than your typical tank due to the lack of heavy armor. Instead, they rely on buffs, cooldowns, and leeches to maintain their bulwark. Here are two strong specs that highlight this:
General Tank Spec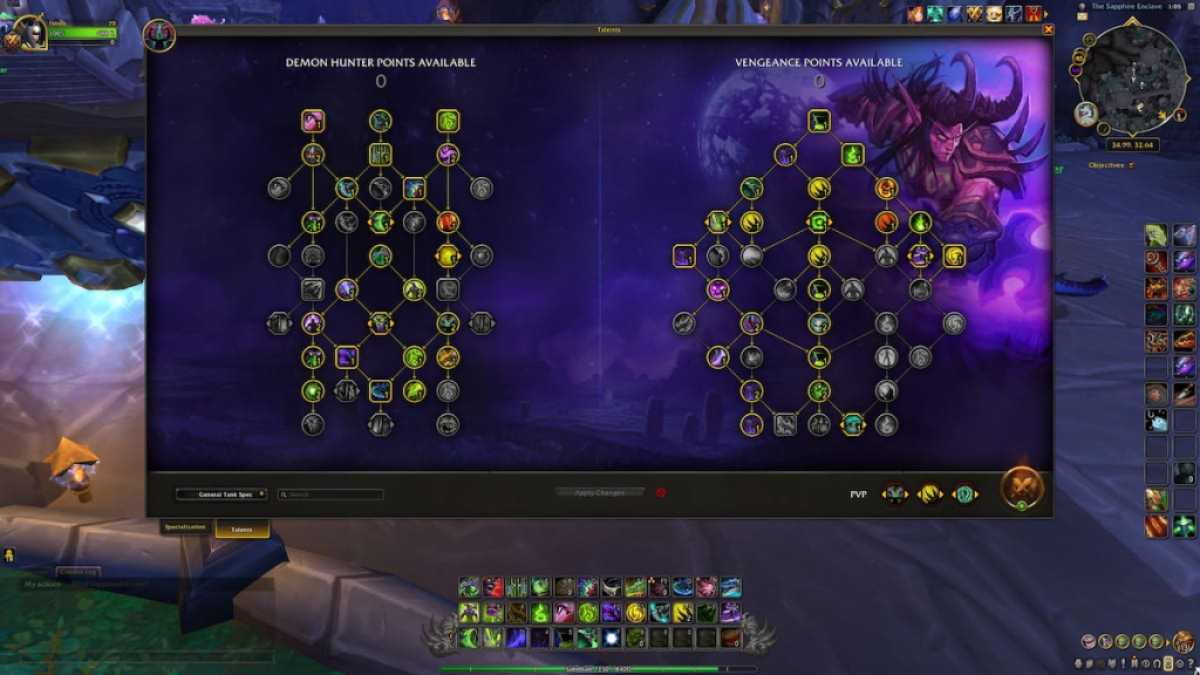 This spec prioritizes a solid all-rounder performance in all aspects of content in WoW Dragonflight. With access to talents such as Sigil of Chains, encounters with many movable enemies can be easily gathered and AOE'd via Immolation Aura. The core of this spec is sustainment, keeping yourself alive as long as possible.
Related: Complete guide to the Work Orders system in WoW Dragonflight
This spec's greatest weakness is the lack of Last Resort, but due to its flexibility, Sigil of Chains or Spirit Bomb can be removed to take Last Resort in emergencies. The spec also lacks Sigil of Silence for ranged casters, but a strong team composition negates the need for such a CD. However, if you find ranged casters an issue, the same two talents can be replaced.
Fiery Brand Boss Tank Spec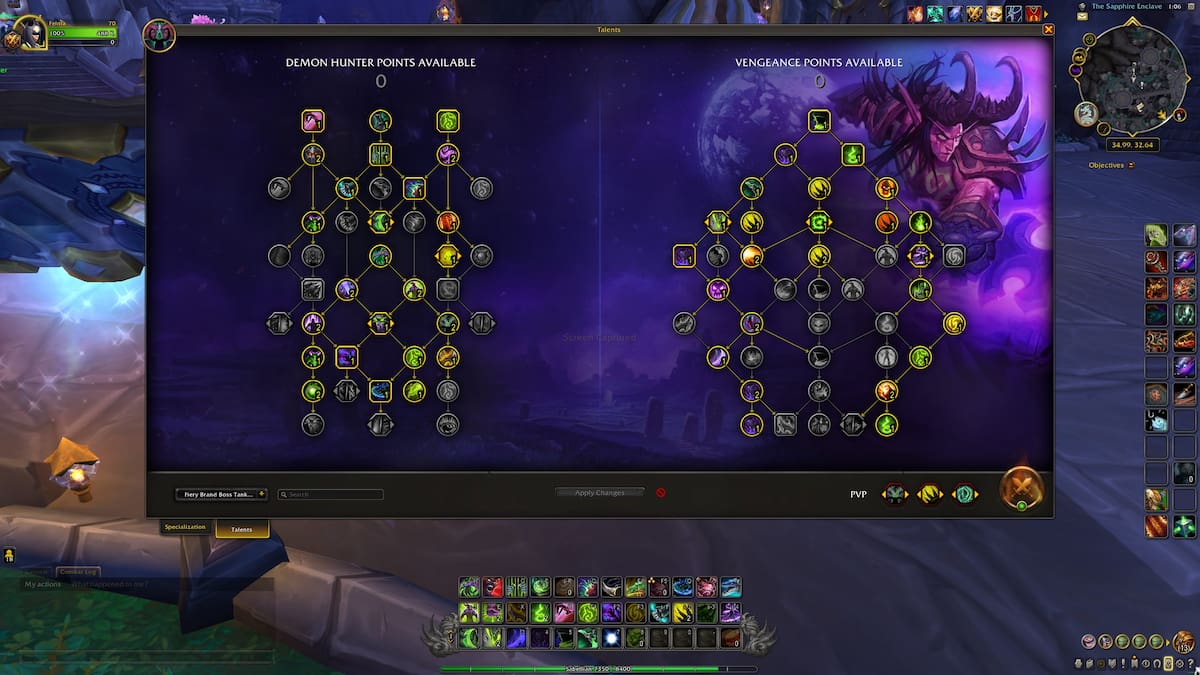 As the name suggests, this build relies upon the use of Fiery Brand to keep spike damage from a boss low. The focus is using Fiery Brand's low CD(Cooldown) combined with the capstone talent Down in Flames to have an even lower cooldown than normal and an additional charge of Fiery Brand. Fiery Brand reduces damage taken by 40% when an enemy is afflicted with it. Having a 45s CD a two charges allow for frequency use, meaning you'll typically always have a strong CD up for emergencies. This spec also uses another capstone talent, Soulcrush, to allow you to further reduce damage taken from targets afflicted by your Frailty debuff.

This spec's greatest weakness is the lack of investment in the Vengeance Tree's middle portion, which grants you access to additional healing from Fel Devastation and reduced CD on Demon Spikes. This spec is at its best against only a few targets but can still function in AOE situations with the help of Immolation, Infernal Armor, Retaliation, and Spirit Bomb.
For more quality guides relating to World of Warcraft Dragonflight, check out Best Leatherworking Specialization in Dragonflight and WoW Dragonflight – The Great Vault Explained right here on Pro game Guides