Among all of the neckpieces that come from the various activities and content in the Dragon Isles, the Elemental Lariat stands over them all by a very large margin. In fact, it is the best neckpiece for every class and every spec at the time this article being written. Getting one is easy until it isn't anymore though. Don't worry, we'll explain what that means in a moment. Here's how to get your hands on an Elemental Lariat neckpiece in WoW Dragonflight.
How to get five sparks in Dragonflight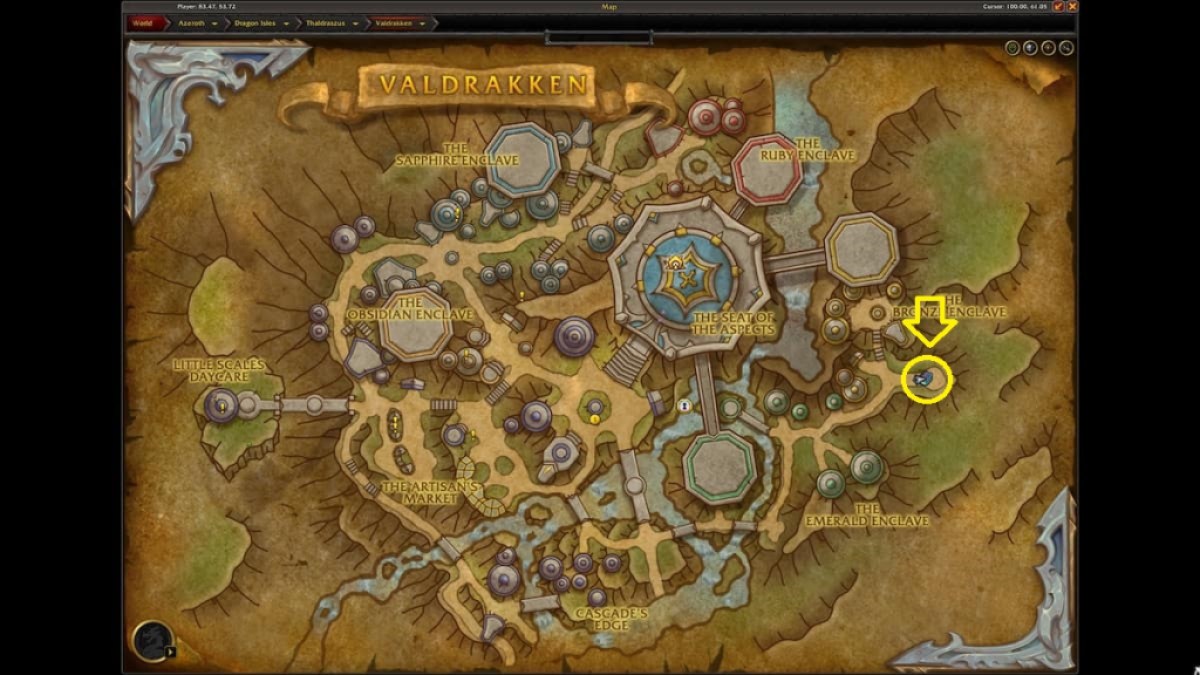 You'll need at least one Spark of Ingenuity to get your hands on an Elemental Lariat. In Dragonflight, you are guaranteed to get your first five sparks from a questline called Footsteps of Tyr, located in Valdrakken and given by the Maiden of Inspiration, guarding the Engine of Innovation. You need to have completed the Dragonflight campaign to get this questline.
The questline will take you all over the Dragon Isles to complete five challenges, one per Spark of Ingenuity. These quests are really easy, though the fourth quest in the line, thus the fourth spark, will take you into the Halls of Infusion, so be prepared for that. Upon completing the questline, return to Engine of Innovation in Valdrakken and use the Bottled Essence in your inventory to receive your sparks.
Related: Best way to get charges for the Revival Catalyst in WoW Dragonflight
What is the Elemental Lariat in WoW?
The Elemental Lariat neckpiece is not a drop from some boss or a raid. As mentioned before, it is a crafting item that uses a Spark of Ingenuity as one of its major regents. This gives you two options for obtaining it: have it crafted for you by a Jewelcrafter through the Work Order system, or make it yourself as Jewelcrafter. Either way, you'll need one Spark of Ingenuity to craft it. Neither the Spark or the Elemental Lariat can be purchased from the Auction House. The Elemental Lariat requires the following materials to craft:
1x Spark of Ingenuity
30x Primal Chaos
2x Shimmer Clasp
1x Illimited Diamond
1x Elemental Harmony
Like other crafts that require a Spark, the item level of Elemental Lariat can be altered via Recrafting, provided you have the resources to do so, such as a Primal Infusion. Without additional resources, the Elemental Lariat can only be crafted to a maximum item level of 392. Regardless, once you've had it made, if you're planning to maximize its effect, you'll need to buy or craft Tiered Medallion Settings to increase the number of gem sockets on it. Then, fill it with the gems that are best suited for your class and spec.
For more quality content related to World of Warcraft Dragonflight, check out Best Arcane Mage Talent builds in WoW Dragonflight and Best Fire Mage Talent builds in WoW Dragonflight right here on Pro Game Guides.