The Onyx Annulet is one of the marquee additions of the World of Warcraft Dragonflight 10.0.7 update as it starts off at 405 item level, an already powerful ring on its own, but can go all the way up to 424 by socketing it. Here's how to do that.
How to socket the Onyx Annulet in World of Warcraft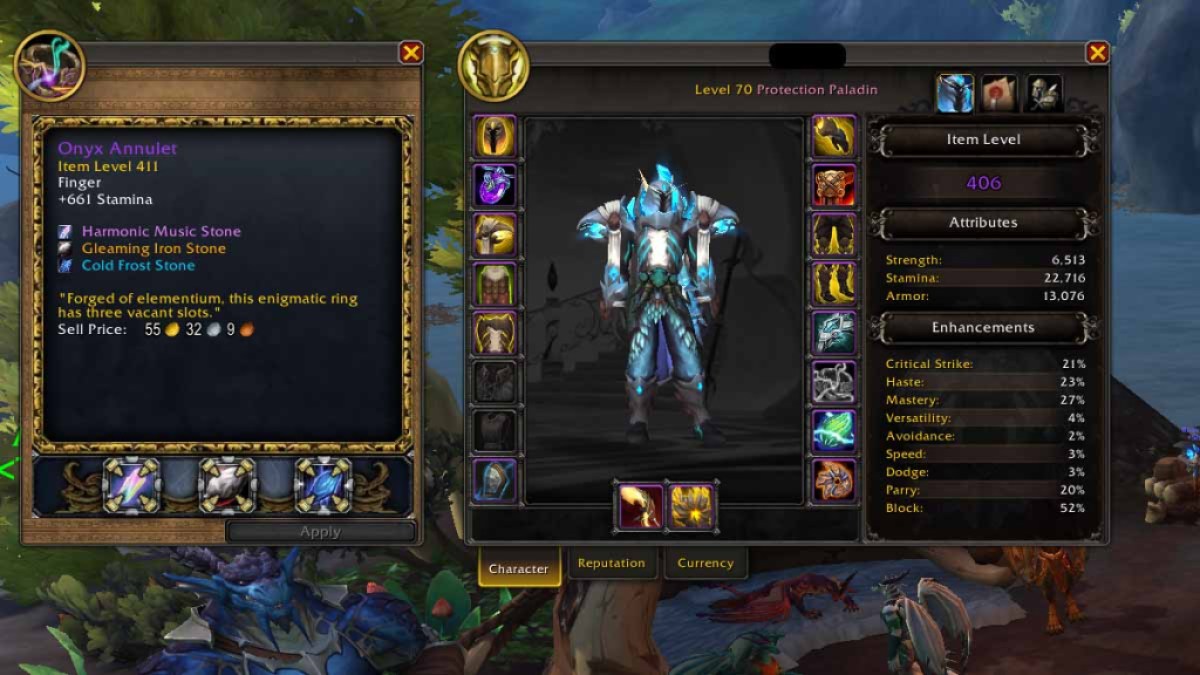 The Onyx Annulet is obtained by completing The Forgotten Ring quest, which is found inside of the Askera Vaults. Doing the main storyline of the patch will get players to that point, so it's impossible to miss.
On its own, the ring is 405 item level with three empty sockets. Instead of putting typical gems into it, players will instead add the Primordial Stone Gems into it. Each of these gems are different, and it'll be important to track down the right ones for the right class. Socketing them is as simple as selecting the ring, hitting Shift + Right Click, and then adding the gems into the ring. Adding three will increase it to 411 item level, but Jewelcrafters will be able to upgrade the individual gems and make the ring 424 item level, making it one of the strongest rings in the game.
How to upgrade Primordial Stone Gems in Dragonflight
Players initially open up the doors in the vault to get the stones, but that's only going to be enough to make the ring 411 item level. Players looking to go further to 424 will need to be a Jewelcrafter, and they'll need the Unstable Elementium recipe. The recipe drops from the Jewelcrafting rare spawn Amephyst who is summoned with the Crystal Tuning Fork.
Once all that is accomplished, players need 10 Dormant Primordial Fragments and 25 Silken Gemdust to upgrade the gem to 418. Getting the gems to 424 will require the same materials again, so it will require a bit of grinding. In the end, it's very worth the journey.
For more World of Warcraft guides, check out How to get Untapped Forbidden Knowledge in WoW Dragonflight on Pro Game Guides.