Xbox has a vast library of games that can satisfy the craving of any action RPG fan. While it doesn't have the renowned God of War series, which is a PlayStation exclusive, it does include many greats that equal to or even surpass Sony's mythical epic. Below is a list of the best God of War-like games the Xbox offers.
14 Best games like God of War for Xbox
14. Hellblade: Senua's Sacrifice
Hellblade: Senua's Sacrifice features great storytelling and combat, just like GoW. It also emphasizes Norse mythology, similar to how Sony's title focused on deities. Hellblade: Senua's Sacrifice makes players experience anxiety and dread using a combination of visuals, sounds, and actual gameplay. Like GoW, it will force players to be serious if they want to survive harsh environments and terrifying enemies like Crag Jaw in God of War Ragnarök.
13. Nier: Automata
This award-winning fan favorite is an action RPG with more than just the usual hack-and-slash. It incorporates mechanics from other genres, like shooters, throughout its storyline. While GoW has you fighting foes in environments set in Norse mythology, NieR: Automata has you duking it out with robots and machines in a futuristic dystopian world abandoned by humans. You shouldn't miss it if you're a GoW fan on Xbox.
12. Metal Gear Rising: Revengeance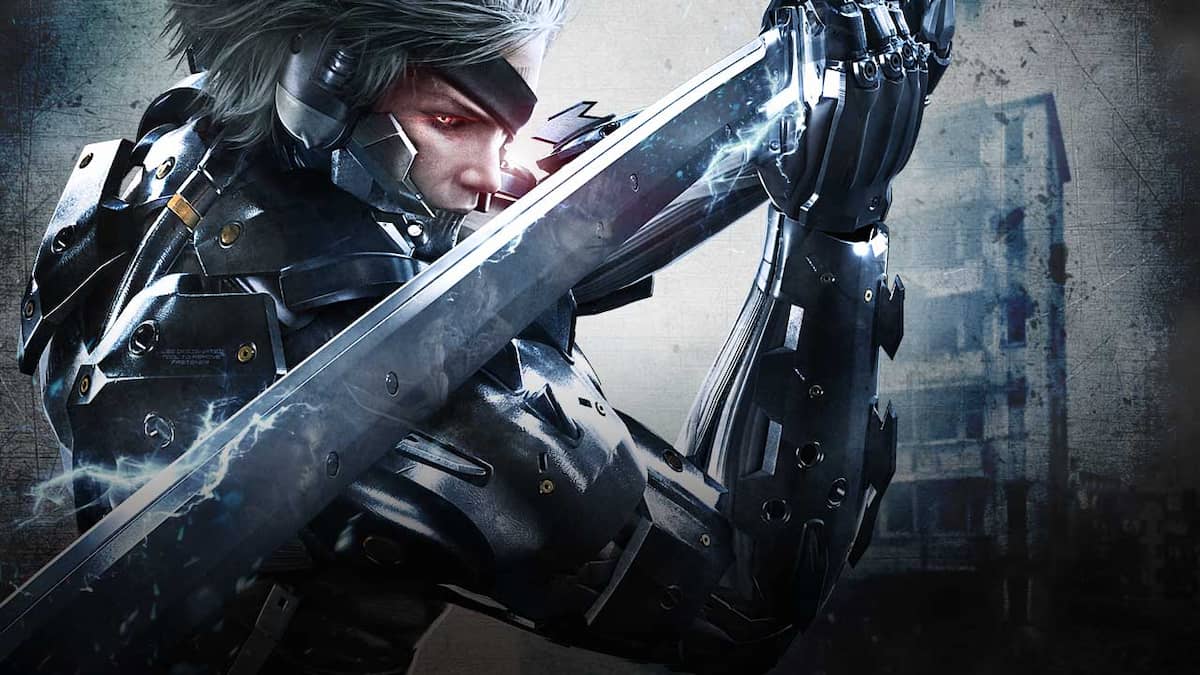 This Metal Gear Solid spin-off of the original Metal Gear franchise has you playing as the ninja Raiden. Instead of the series' staple Snake, in what is essentially a hack-and-slash version of the game. Metal Gear Rising: Revengeance is more GoW than MGS, thanks to its focus on action, as opposed to tactical espionage. Here you put yourself in the cybernetic shoes of Raiden as he charges into battle lines, armed with his sword and fighting skills. If you like MGS but want GoW's action, this game is for you.
11. Middle-earth: Shadow of War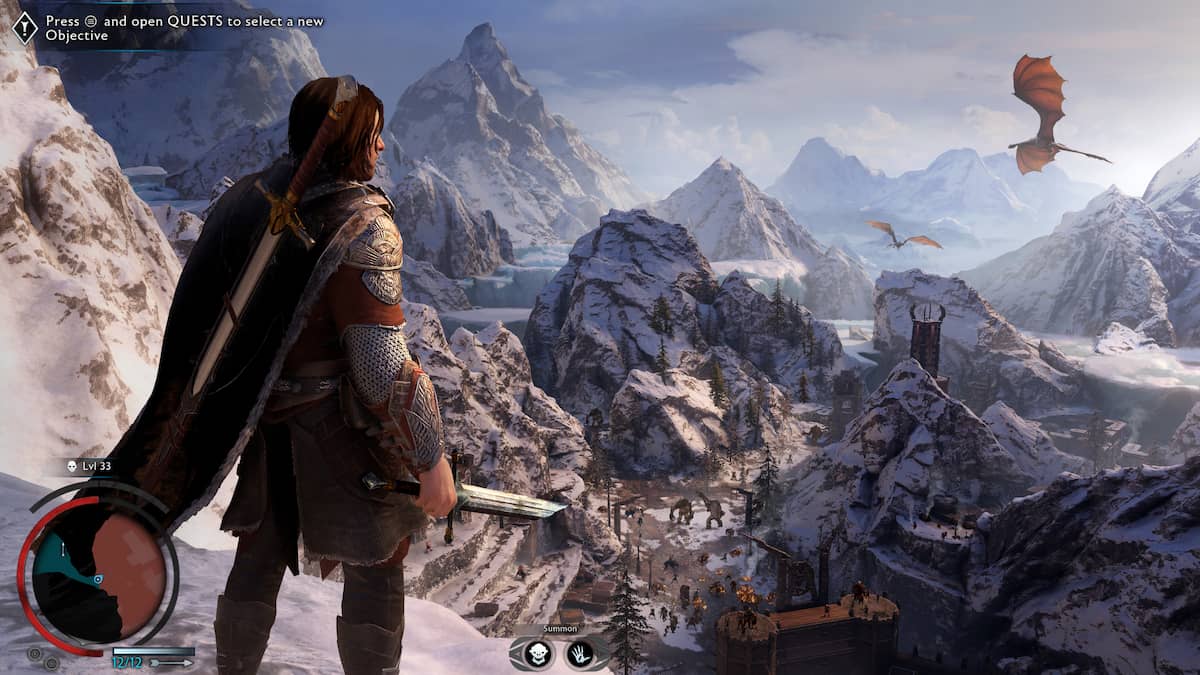 If you're a fan of J.R.R. Tolkien's The Lord of the Rings, Middle-earth: Shadow of War might be what you need to satiate that God of War craving. It features cinematic storytelling, impressive visuals, open-world exploration, and hack-and-slash mechanics you'll enjoy. The game features the same Nemesis mechanic that made fans of the predecessor love it. It makes interactions with enemies and recruits worth watching—regardless of whether you slay your enemies or get defeated by them or who you recruit for war. Speaking of war, fortress sieges are something to get immersed in.
Related: Best RPGs on Xbox Game Pass
10. Ryse: Son of Rome
Despite being created as the Xbox competitor to God of War, Ryse: Son of Rome didn't perform as well as expected. The game feels unrefined and offers a mere seven hours of playtime, but it's worth checking out if only to see what Microsoft hoped to rival Kratos' journey. The game takes you on a highly-detailed tour of Rome, not to merely enjoy the scenery but to slay many enemies along the way. The combat is simple, and a little repetitive, but how the game changes the environment with those battles makes them worthwhile.
9. Lords of the Fallen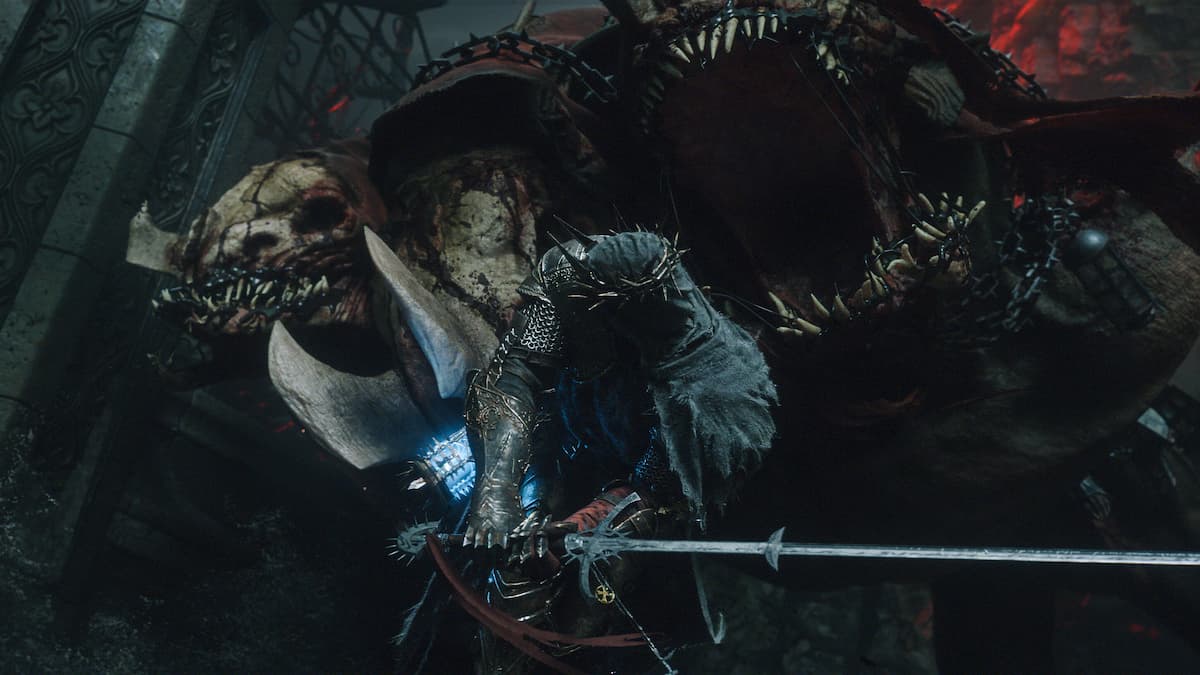 While it looks and feels more like Dark Souls instead of God of War, Lords of the Fallen is still an excellent alternative to the Sony title. It features epic boss fights that could either motivate you to try harder or ultimately quit and drop that Xbox controller. Those who love a challenge and don't mind the dark scenery will find Lords of the Fallen something worthwhile. It doesn't spend much time on details and backstories but instead immerses you into situations that will test your mettle. Whether to overcome the challenges or just get frustrated that you can't win is your choice.
8. Assassin's Creed Odyssey
Assassin's Creed Odyssey might not offer much in terms of raw combat as much as God of War does, but it does emphasize Greek mythology the same way the other game does. Its open worlds and beautifully rendered historical details also make it worth playing. Aside from its lush world, Assassin's Creed Odyssey introduces compelling characters to play with or interact with. They are as human as can be, with their quirks and motives. This is perhaps one of the best options for those who want to play games like God of War for Xbox.
7. Ninja Gaiden II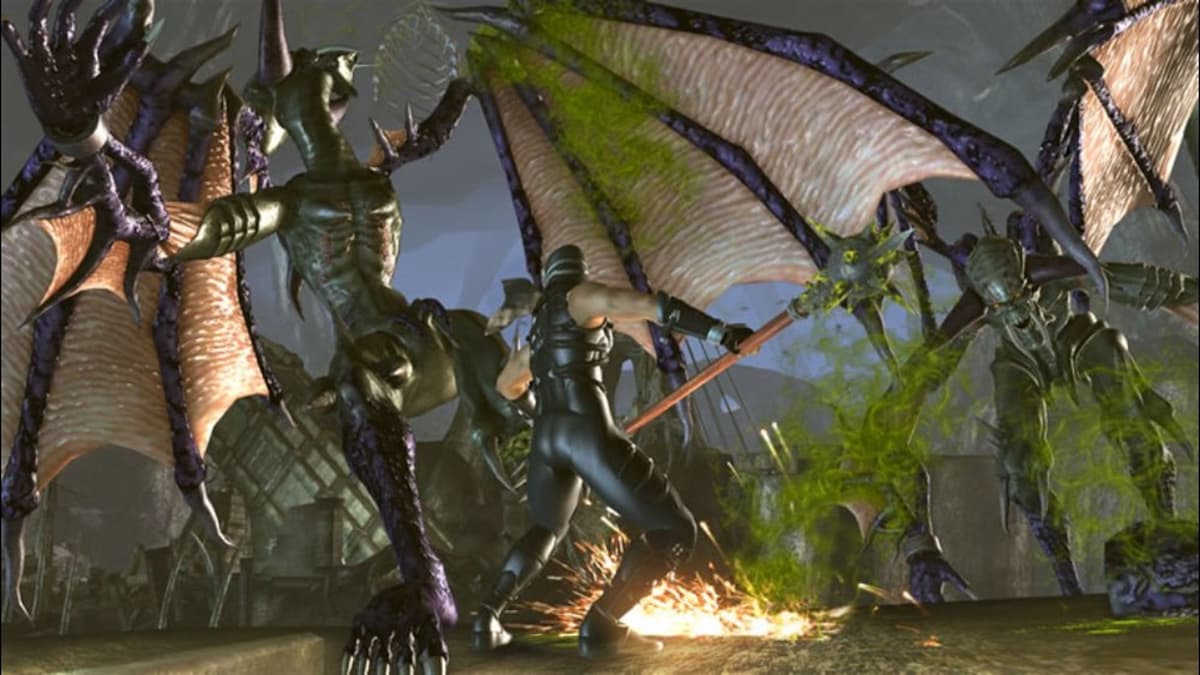 Ninja Gaiden II is a fan-favorite of a long-running franchise that started in the '80s. This entry features the same difficulty levels the older titles were known for over the years, presented using modern graphics. It is considered one of the best action games on the platform, if only for its combat. The people behind the game worked hard so that Ninja Gaiden II would be better than its predecessors, all of which have been remembered for their combat gameplay. You'll need this game if you're looking for something that will thrill you more than Kratos' battles can.
6. Castlevania: Lords Of Shadow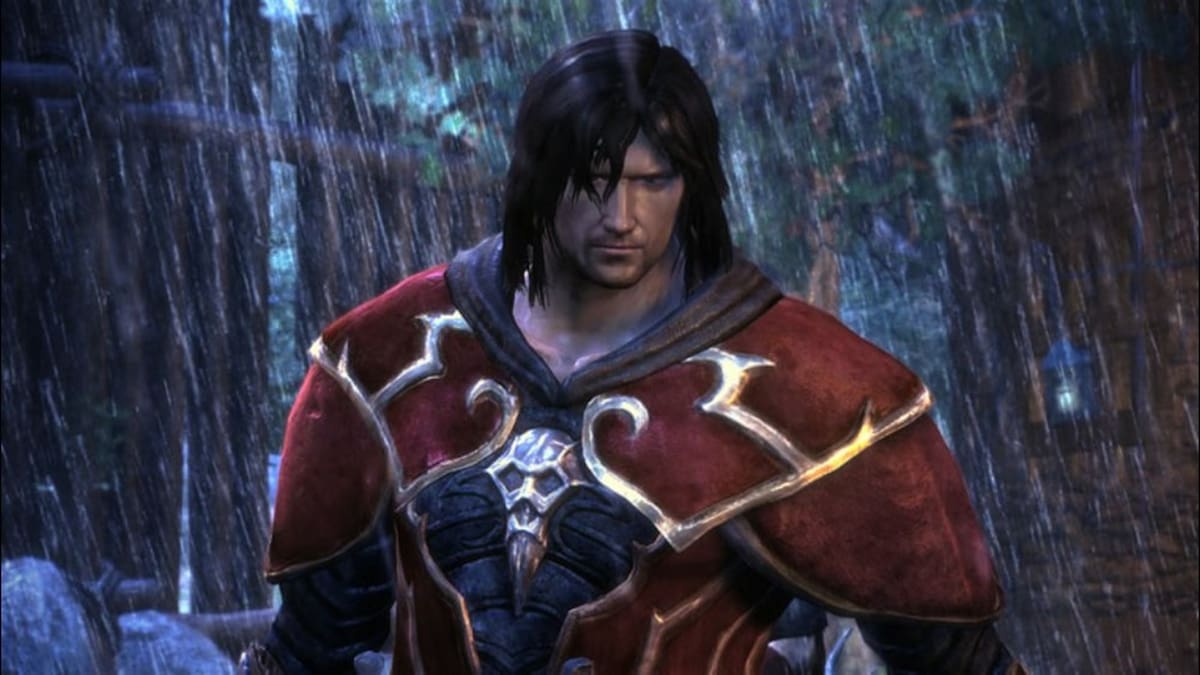 This award-winning 2010 game has received rave reviews across its three releases. It is known as one of the best entries in the franchise, and that speaks a lot—especially with older entries making their mark in the gaming world. Interestingly, Lords of Shadow is more like a combination of stuff from God of War, Shadow of the Colossus, and Prince of Persia, that it is a "Castlevania" title. It's worth noting that the main character is a Belmont who slays enemies while exploring Dracula's castle. If you are interested in that kind of mix, then this is perfect for you.
Related: Best God of War Mods
5. Darksiders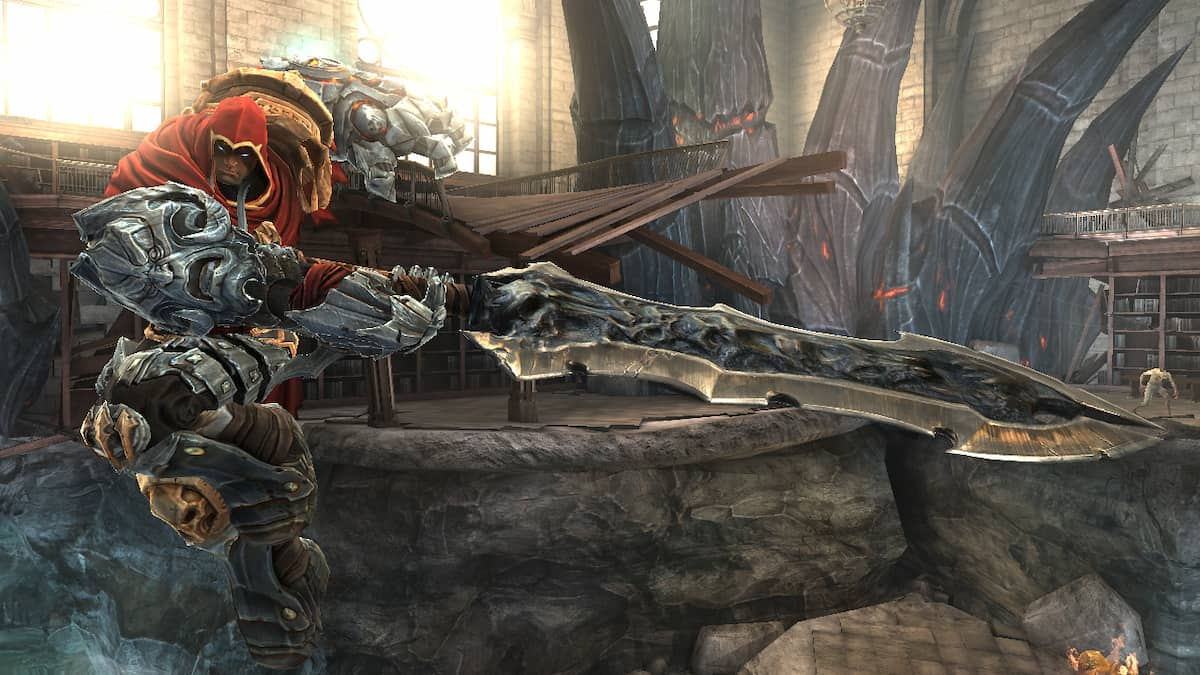 While the Darksiders series has seen multiple releases over the years, the 2010 original is considered the best among them. This Vigil title puts players in the shoes of one of the four horsemen of the apocalypse, War. It has tons of hack-and-slash action minus God of War's QTE sequences. Fans have warmly received this game. It features enjoyable gameplay, and while some characters need more fleshing out, the game takes tried and tested ideas and freshly presents them. If you like GoW and Zelda titles, you better get this.
4. Elden Ring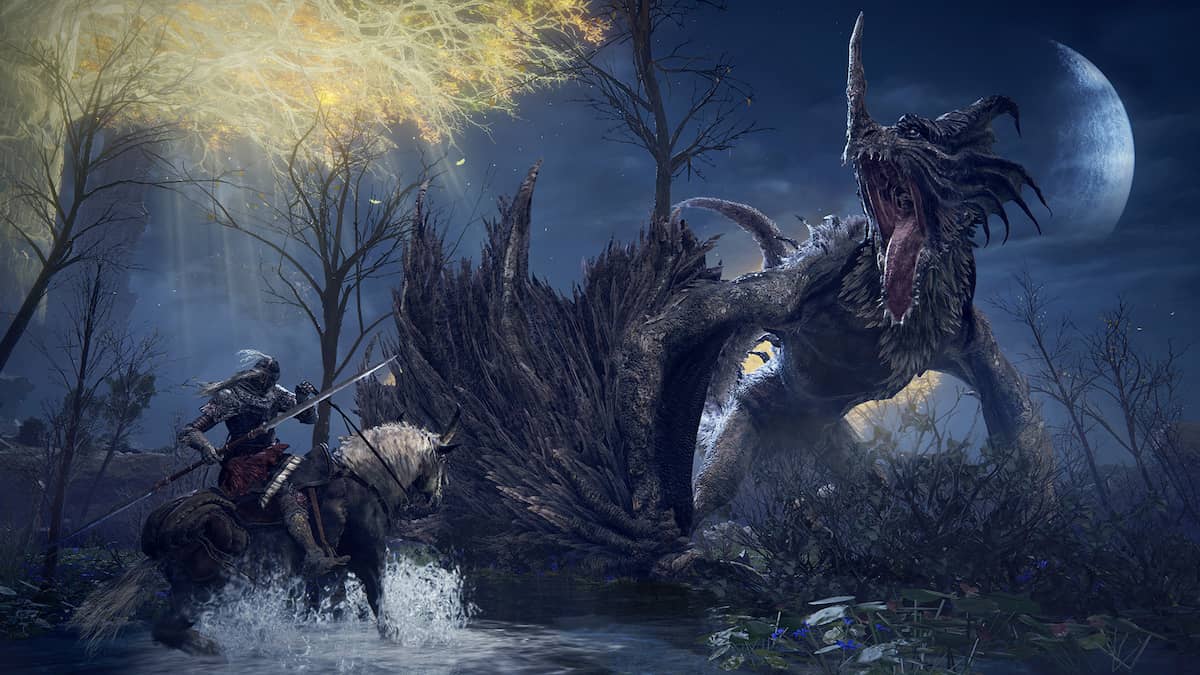 Fancy GoW's tough battles and deep exploration? This is for you. FromSoftware's epic Souls-like masterpiece will have you fighting many monsters in the Lands Between. Elden Ring features an immersive storyline and exciting battles that will make you return for more. Players will be drawn to the secrets and other things Elden Ring offers. They will need to pay attention to details so they won't miss a thing—simply because the game does a good job hiding boss battles, dungeons, and other areas from players.
3. Dark Souls III
While FromSoftware's Dark Souls games are worth playing due to their impressive narratives and fantastic gameplay, Dark Souls III is mentioned because of its accessibility. This entry makes it easy for new players to get acclimatized to the brutal and unforgiving world they are entering. Dark Souls III takes the best from its predecessors and improves on it to present an even more enjoyable game. The battles are intense, and the introduction of the arts system adds nuance to the combat. Those who loved earlier entries, or haven't played any Souls titles, will enjoy this game.
2. Devil May Cry 5
Originally a PlayStation exclusive, the Devil May Cry series features stylish, fast-paced hack-and-slash action as popular and highly acclaimed as the God of War franchise. The latest, Devil May Cry 5, is considered the best among all entries. Perhaps the best action game on any platform, Devil May Cry 5 puts players in the shoes of series staple Dante and DMC 4's Nero as they prevent demons from taking over the—and look cool while doing it. This game is guaranteed to satisfy any craving for fun hack-and-slash action gaming. This is an absolute must-have for Xbox.
1. Dante's Inferno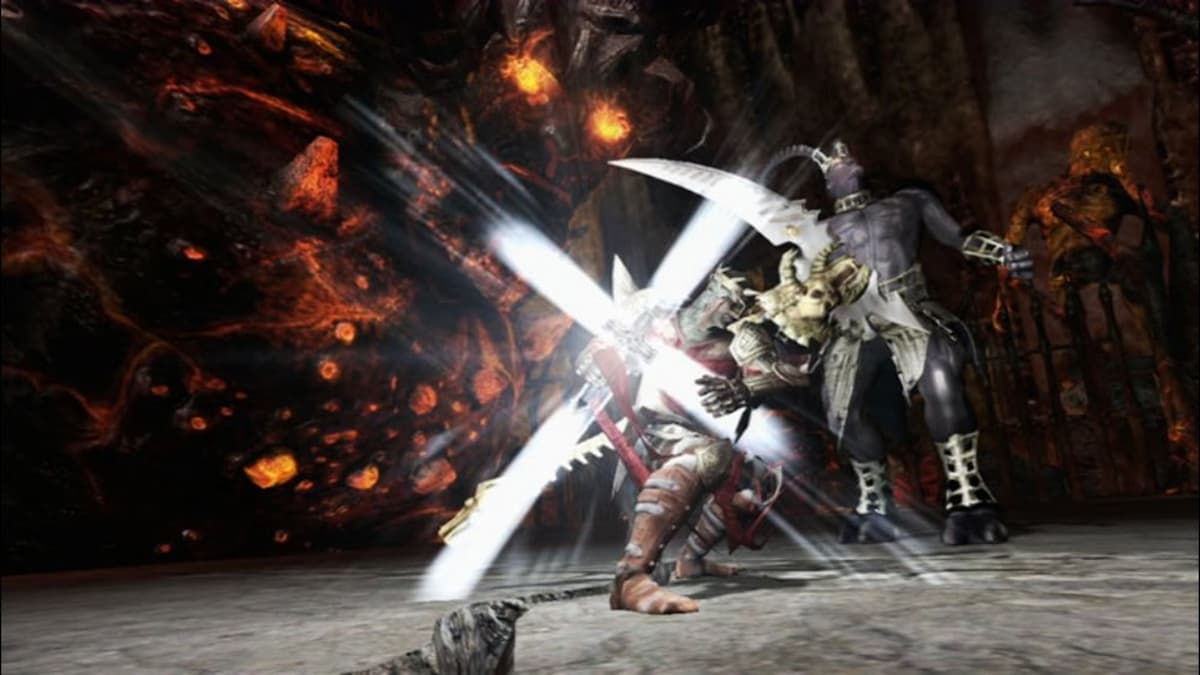 Simply put, this is Dante Alighieri's work presented the way God of War presents myths. It's a hack-and-slash game where the protagonist has to go through Dante's nine circles of hell. It's probably the best alternative the Xbox has to the PS epic. However, the only way to do that would be to enjoy the game on its own without comparing it to GoW.
The people behind Dante's Inferno did an excellent job turning Alighieri's work into a video game. You'll find yourself practicing your fighting skills as you move through the circles and into the Final Circle. This is for you if you want God of War but darker and with more death (you're in Dante's Hell anyway).
For more Xbox recommendations, check out Best Roguelike Games on Xbox Game Pass here at Pro Game Guides.