Getting around town can be pretty slow and get tiring after a while. If only there were a much easier way to travel in Newtube City...
What do Scooters do in Youtubers Life 2?
Whichever neighborhood you choose to live in will decide what locales you will be close to. Inevitably, you will have to travel to some places throughout town. In Youtubers Life 2, characters walk pretty slowly, making getting places a drag, especially while on a time crunch. Scooters make this much easier for players, allowing them to zip across town much more quickly.
Related: All Locations in Youtubers Life 2
How to Ride a Scooter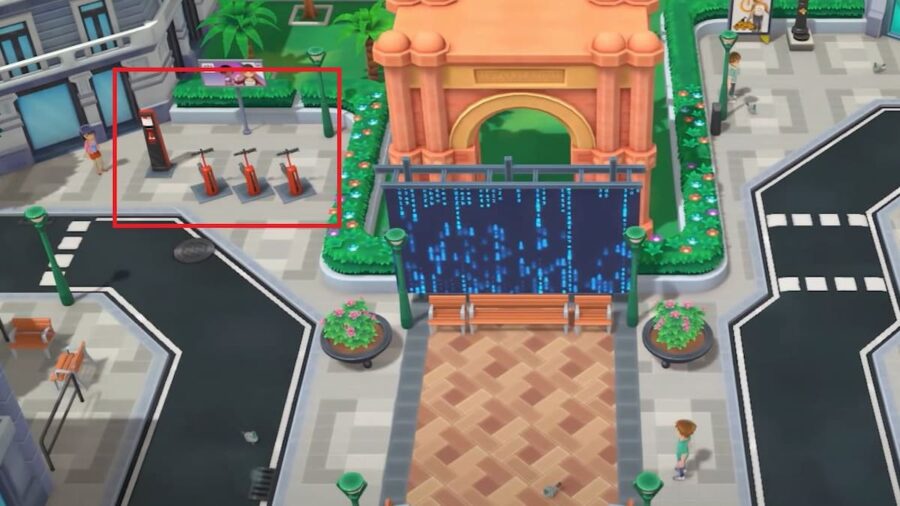 You can find a scooter at any of these stations that are all across the world. To ride one, you will first need to get a license. Getting a license can be done by traveling to City Hall. Once inside, talk to the person at the front desk and ask for a Scooter Permit. It will last for one year and cost 100 coins.
You will need to pass the Scooter exam, which involves traveling to the Port neighborhood (you will be teleported here). The test takes place on the road full of cones in various positions. To pass the test, you must not mess up on the course within the three attempts you get. After you pass, you can get your license!
Want to read more Youtubers Life 2 guides? Try Which Youtubers Life 2 Neighborhood Should You Pick? on Pro Game Guides.