The half-lion, half-horse monstrosities from Breath of the Wild have made a return in The Legend of Zelda: Tears of the Kingdom. They may be really tough to take down, but they drop some seriously good loot. Players, if they're brave enough, would do well to spot out these Lynels so that they can farm some exclusive weapons.
Where to find all Lynel locations in TOTK (Zelda Tears of the Kingdom)
Different colored Lynels are placed in different parts of the map in Tears of the Kingdom. Blue-maned Lynels are stronger than Red-maned Lynels, and the White-maned Lynels are the toughest in the game. Players definitely don't want to take on a White-maned Lynel until they have maxed-out armor and a couple of strong weapons.
Red Lynel locations
Red Lynel on the ground north of Gerudo Highlands by the canyon (coordinates -3359, 0039, 0098)

Red Lynel east of Tama Pond in the Hebra Mountains (coordinates -2733, 1866, 0341)
Red Lynel in the North Akkala Valley, east of Death Mountain (coordinates 3689, 2873, 0037)
Red Lynel overlooking Tanegar Canyon by Lindor's Brow Skyview Tower (coordinates -2154, 1504, 0218)
Blue Lynel locations
Blue Lynel on the west side of Lanaryu Highlands (coordinates 2739, -0982, 0247)
Blue Lynel in Rabia Plains, north of Kakariko Village (coordinates 2464, -0588, 0110)
Blue Lynel in Nautelle Wetlands (coordinates -0623, -3825, 0050)
Blue Lynel south of Kincaid Island on the water (coordinates 2045, -0341, 0009)
Blue Lynel in Harfin Valley (coordinates 0098, -3377, 0005)
Blue Lynel in Stalry Plateau, next to Spectacle Rock in the Gerudo Desert (coordinates -1493, -2714, 0148)
Blue Lynel on top of Herba West Summit to the west (coordinates -4558, 2681, 0228)
White Lynel locations
White Lynel in Kamah Plateau west of Floria Falls (coordinates 1490, -2996, 0211)
White Lynel in the Depths below Hyrule Castle (coordinates -0346, 0495, -0404)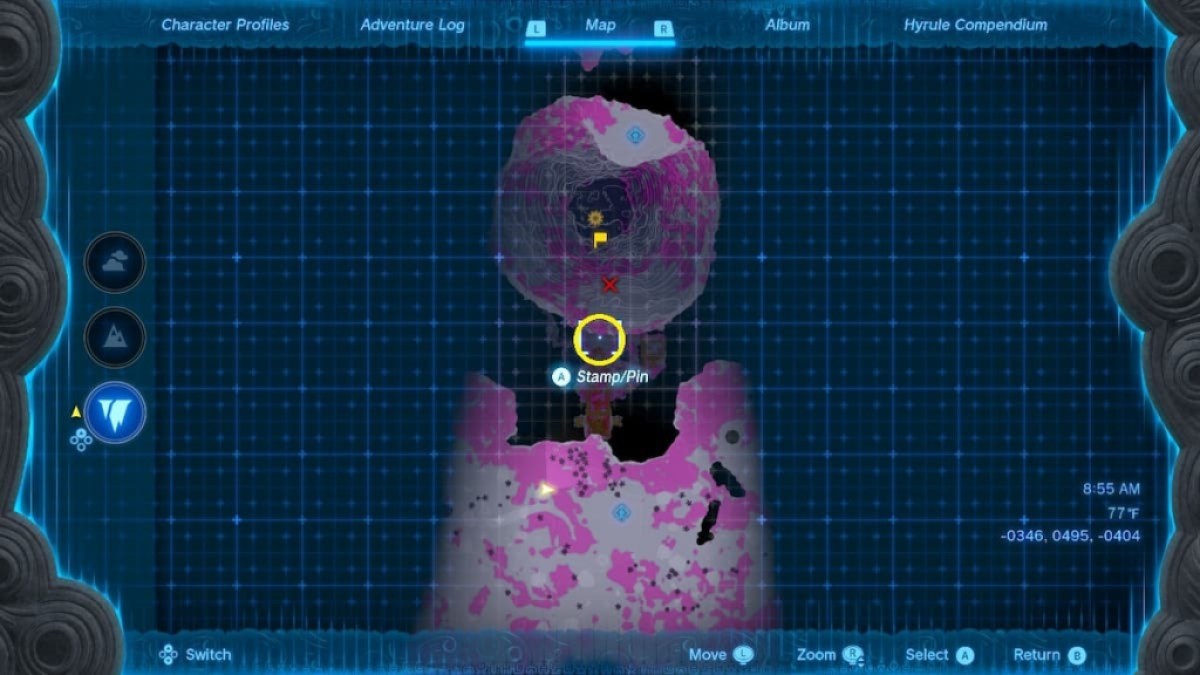 White Lynel in the Depths below Highland Stable (coordinates -2769, -2244, -0482)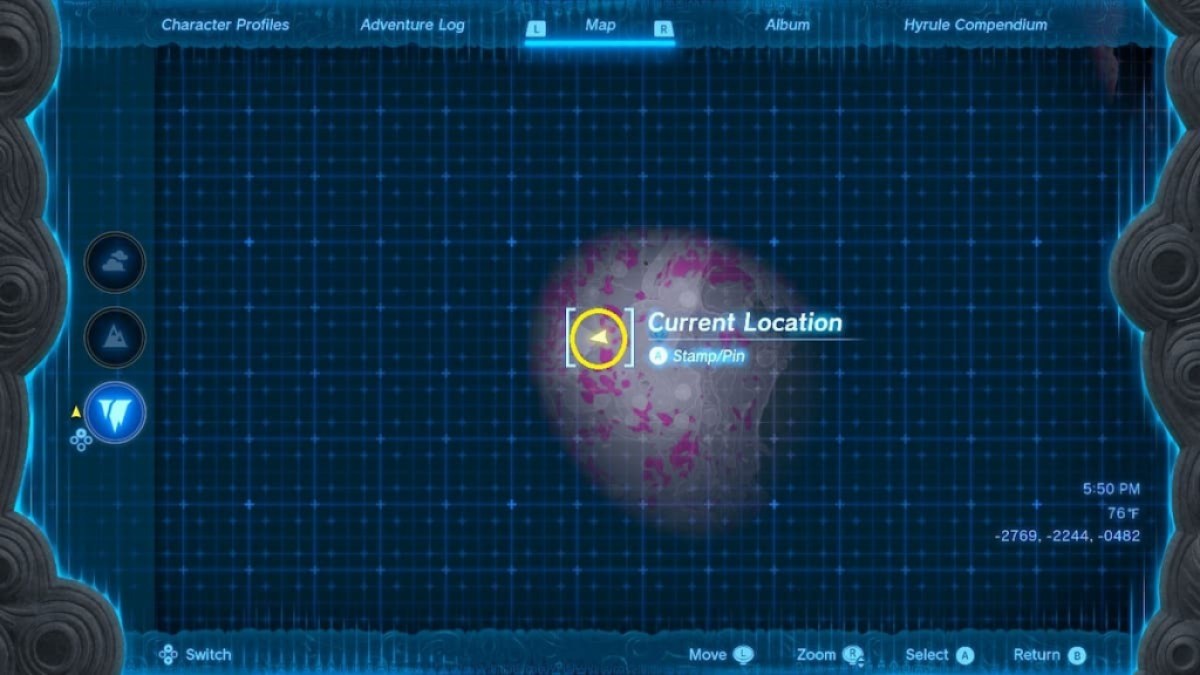 A five-Lynel gauntlet can also be found in the Floating Colloseum (coordinates -0708, -1551, -0517) This is in The Depths, right beneath the overworld Colloseum that houses a Gleeok.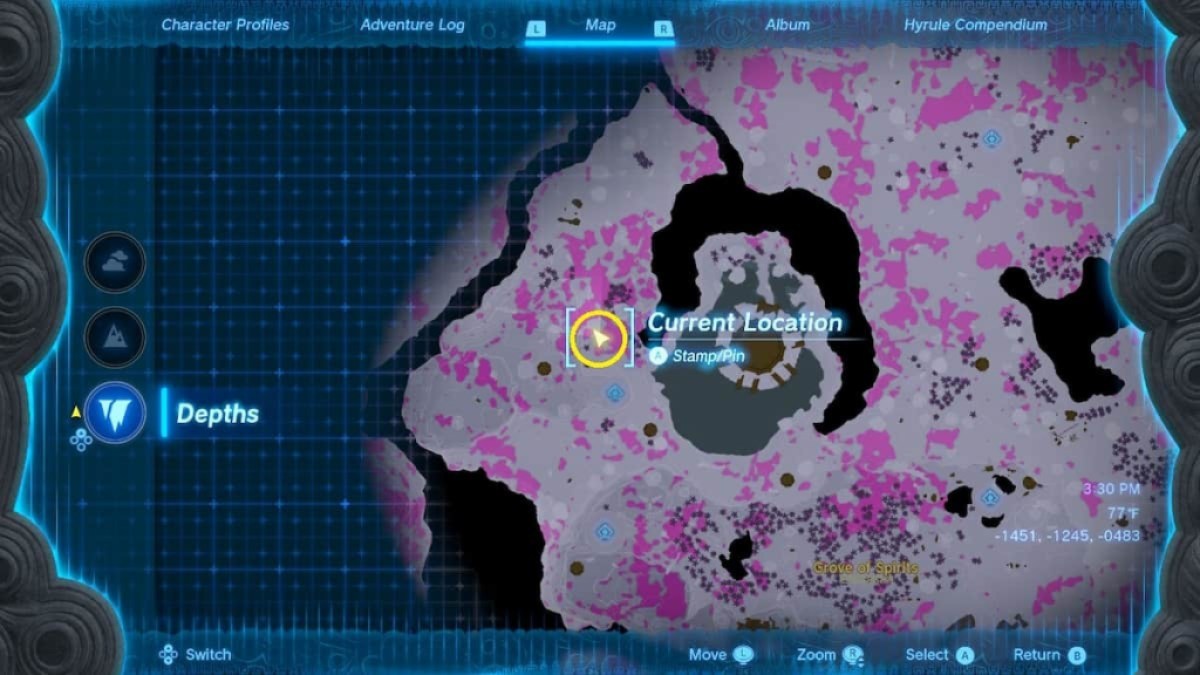 Related: Where to farm Zonaite (Map) in Zelda Tears of the Kingdom (TotK)
Why should players farm Lynels in TOTK (Zelda Tears of the Kingdom)?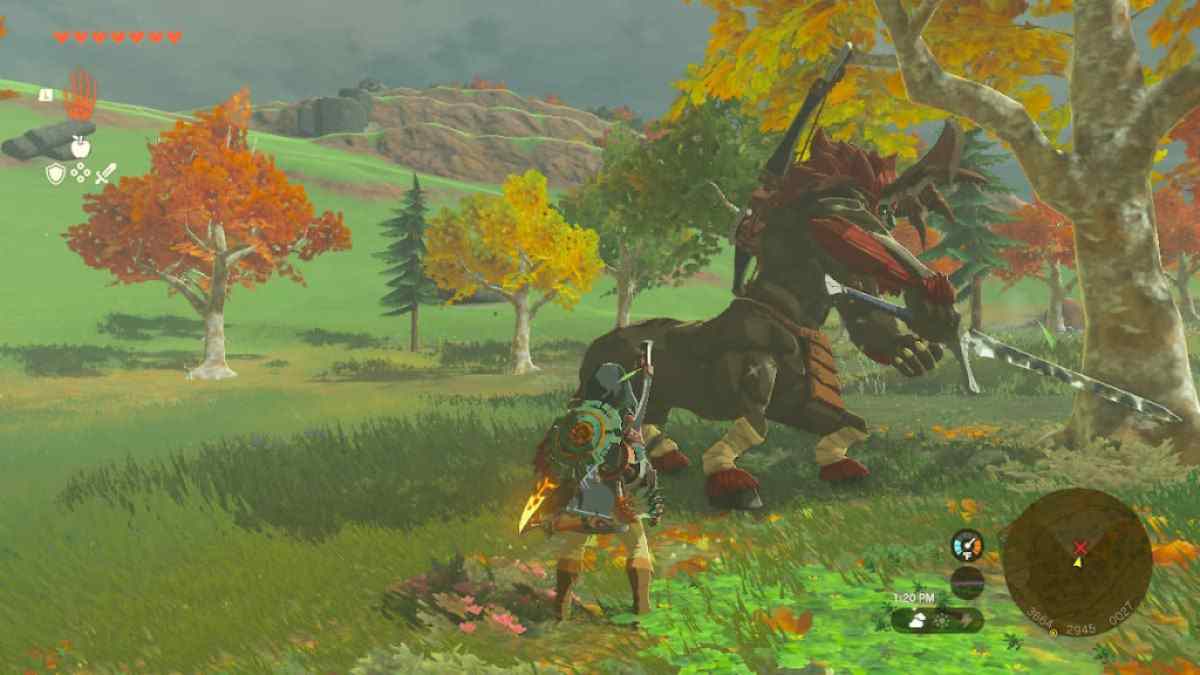 Just like in Breath of the Wild, Lynels drop some fearsome gear. One particularly nice weapon that lots of Lynels carry is a bow that shoots three arrows at once. Each shot only uses up one arrow, though, so players won't have to worry about using up their arrows.
What is unique in Tears of the Kingdom is that, instead of high-powered weapons, Lynels now drop average weapons with strong monster parts to fuse with. I managed to take out the Red Lynel north of Gerudo Highlands, and it dropped one part that added 26 attack power!
As Tears of the Kingdom is explored further, more Lynels might pop up. If this happens, this guide will then be updated promptly.
Want more Zelda Tears of the Kingdom guides? Pro Game Guides has you covered with How to farm Poe in Zelda Tears of the Kingdom (TOTK).