The Flux Construct 2 is one of the largest overworld bosses that Link takes on in The Legend of Zelda: Tears of the Kingdom. Despite its large appearance, though, it's actually one of the easier bosses to defeat. With good preparation and a decent weapon, players can speedrun this boss with ease. Here's how.
Tips and Tricks to beat Flux Construct 2 in Zelda TOTK (Tears of the Kingdom)
Flux Construct 2 can be found on the huge circular sky islands in Tears of the Kingdom. These sky islands will have some fans scattered around, and they can actually come in handy when fighting the Flux Construct 2.
When Flux Construct 2 is activated, one of the blocks that makes up its body will start glowing green. This is basically its weak spot, and players should try to hit this spot as much as possible. Fighting the Flux Construct 2 is actually a lot like fighting a Battle Talus, the difference being that Link is aiming for a green block instead of a pile of rocks.
Related: How to beat Hinox in Zelda Tears of the Kingdom (TOTK)
The fans come in handy because Link can use them to glide up and hit the green block. Here's how players should go about this:
Grab a fan with Ultrahand
Twist is so that it's facing upward, then place it on the ground
Activate the fan
Jump on top and glide up into the air
Fire at the green block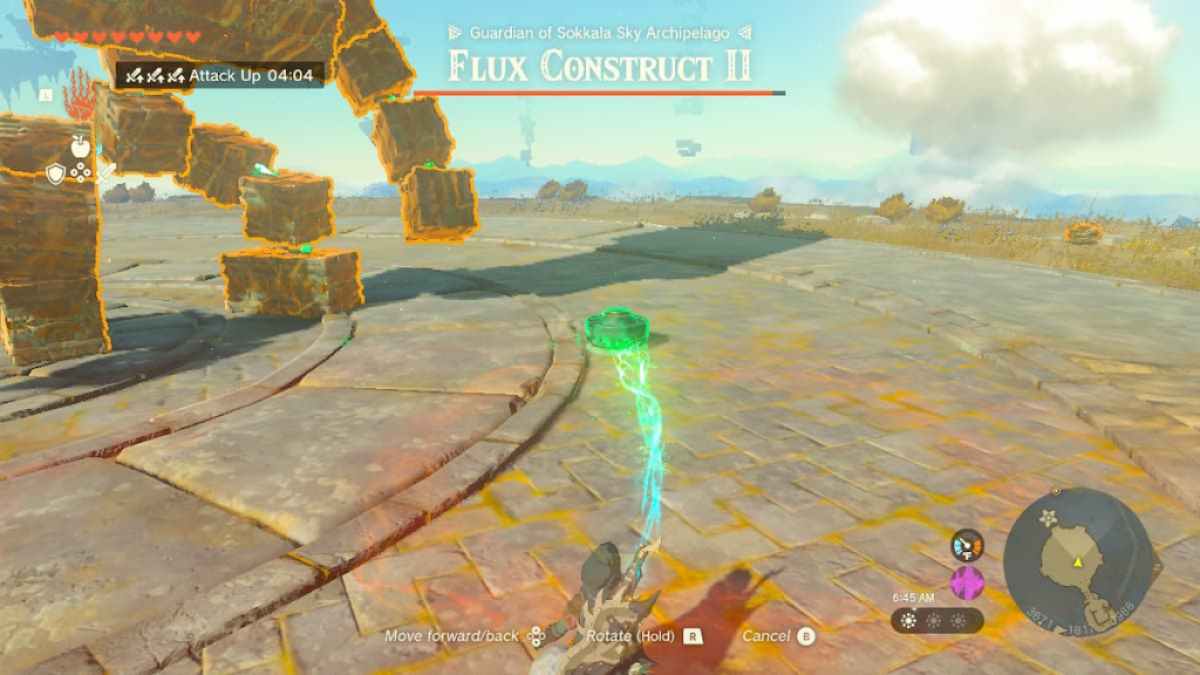 When the green block takes damage, Flux Construct 2 will go into a small animation where he lies still for a moment. Use this opportunity to pull out a strong weapon and wallop the green block.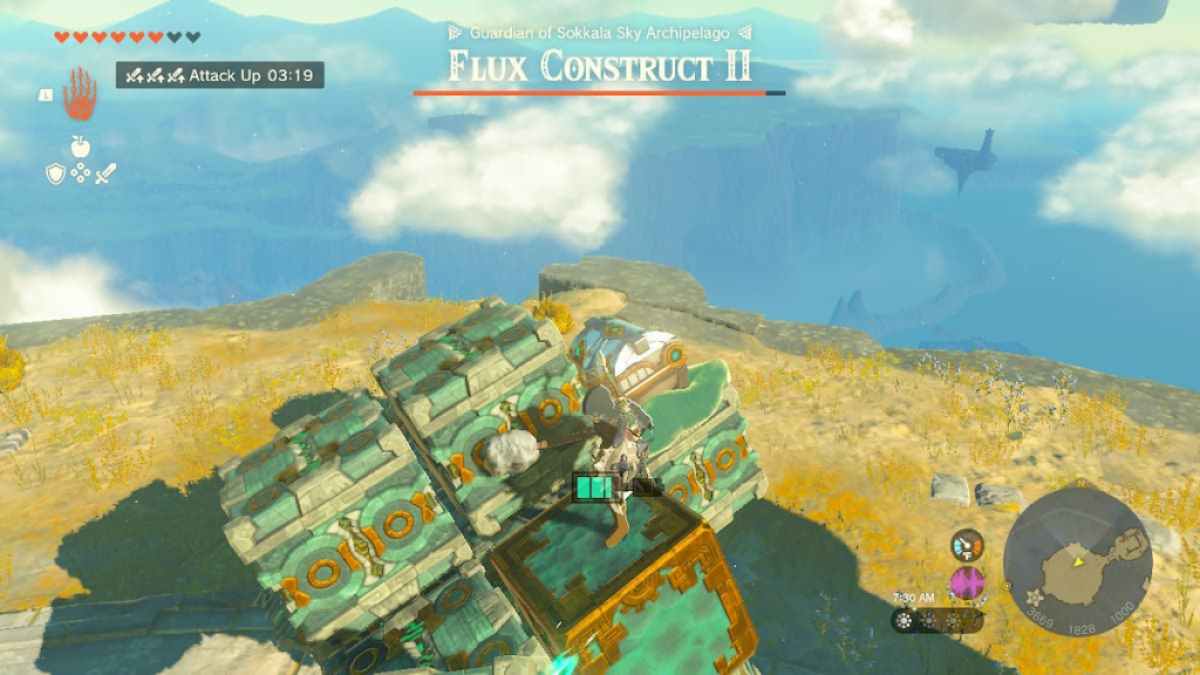 Here's how players can speedrun this fight. After taking a certain amount of damage, Flux Construct 2 will separate, and the green block will drop to the floor. This is another opportunity to whack the green block until the Flux Construct loses all of its health.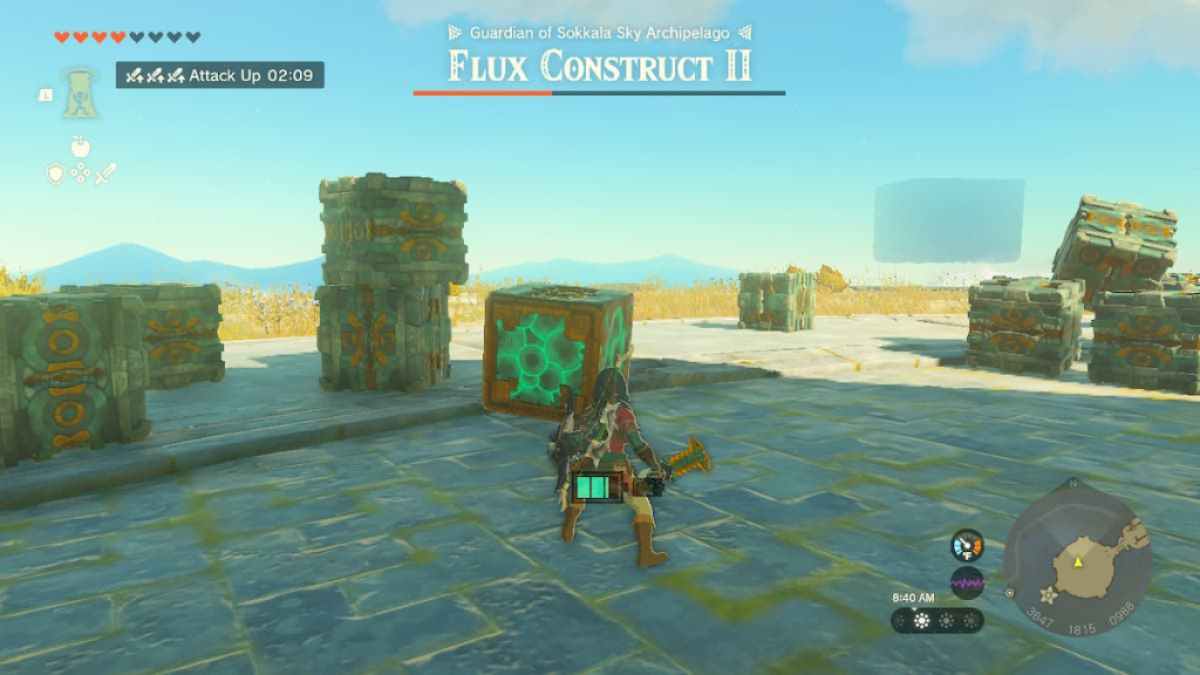 When I got the green block to drop, I was able to shred through the entire health bar of Flux Construct 2. I used a sword that only had 39 attack power, but I also ate a meal of five Might Bananas to give Link more strength. Overall, the boss took me around three minutes to beat, and any player could easily match this time.
Want more Zelda Tears of the Kingdom guides? Pro Game Guides has you covered with All Blue Lynel Locations in TOTK (Zelda Tears of the Kingdom).