Admit it, you tried to ride a cart on that broken rail on Great Sky Island in The Legend of Zelda: Tears of the Kingdom, didn't you? Don't worry, I comically fell into the abyss below, too. I didn't even notice it was broken, at first. It took me a bit of thinking, but I figured out exactly how to cross that broken rail, while still using a mice cart to carry me across. Here's how I did it.
How to cross the broken rail in Zelda Tears of the Kingdom (Great Sky Island)
Instead of trying to push a cart on top of the rails, I powered a cart underneath the unbroken rail. To do this I used one cart, one fan, and two hooks, all of which you can find nearby the broken rail.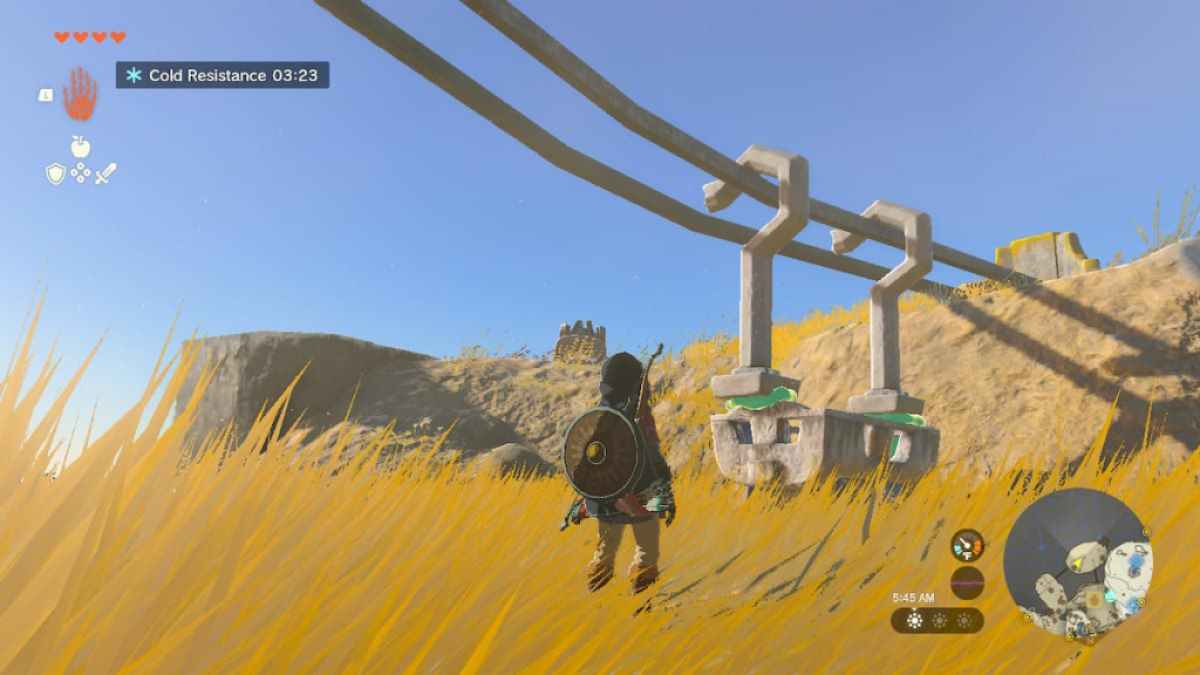 First, I used the Ultrahand ability to attach the fan to one end of the cart. You can consider this end the back of the cart. Next, I attached two hooks to both top ends of the cart, with the hooks open side facing the right side of the cart. I did this so that when I grabbed the whole construct, I could easily lift it up and hook it on the left hand rail, which is unbroken.
Related: How to fuse items with arrows in Zelda Tears of the Kingdom
Once the whole cart was hooked to the underside of the unbroken rail, all I had to do was climb in and swing a weapon at the fan to give it power. I zipped up the single rail in no time. If you do this, be careful climbing out, as you can still slip and fall off the edge of the opposite island. Unfortunately, I'm speaking from experience.
Now you're up the broken rail. Huzzah! Don't think this the end of your struggle, though. You still have a little way to go to reach that Third Shrine on Great Sky Island.
Looking for more help in The Legend of Zelda: Tears of the Kingdom? Check out How to fly on Zonai Wing glider in Zelda Tears of the Kingdom here at Pro Game Guides.