Players can add two different equipment to their loadout class in Call of Duty: Warzone. These equipment mainly consist of throwables, which—when utilized correctly—can give you a serious advantage in fights.
While the first equipment slot allows you to pick a lethal, the second one is a tactical slot. Out of the numerous options available in the game, we've shortlisted the best equipment to use in Warzone Pacific.
Best Lethal Warzone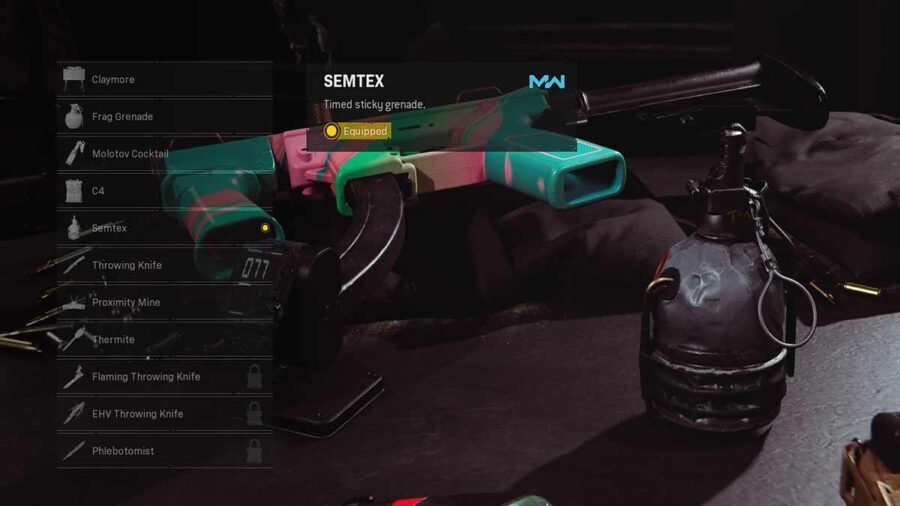 Throwing Knife: In a Battle Royale, finishing enemies is more important than downing them. While you can secure the kill using several bullets, a Throwing Knife will help you finish the enemy instantly. The knife can also be retrieved after use. After the recent buff, it can instantly down a player with two armor plates.
C4: Although it doesn't have good range, the C4 explosive can deal huge damage with a timed blast. It's the best weapon against vehicles, unless they have a Trophy System installed.
Semtex: This lethal is technically a sticky grenade without the cook timer. If you manage to stick an enemy with one of these, it's a guaranteed knock. Semtex is the best tool for flushing out enemies from a secluded spot.
Frag Grenade: The most iconic lethal, the Frag Grenade, can be cooked and thrown for a surprise attack. Operating it requires skill, as bad timing may cause it to explode in your hands.
While other lethal equipment are also good in certain situations, we found the ones listed above to be more potent in most cases. For instance, a Thermite can be thrown like Throwing Knives, but it deals fire damage overtime. Moreover, Claymores are great for holding and securing a spot.
Best Tactical Warzone
Stim: Since the launch of Caldera, Stims have become one of the most used tactical equipment. In addition to health regen, it now provides you a temporary speed boost, which is helpful in getting away from or to the enemies faster using the infamous Stim slide.
Stun Grenade: This tactical throws off your enemy's aim momentarily so that you can take them down without taking any damage. However, this doesn't necessarily work every time, especially when you face a stunned enemy head on.
Heartbeat Sensor: It has lost some of its popularity after the recent nerf, but the Heartbeat Sensor is still very powerful. This non-throwable gadget now has a slow scan-pulse output, but is the best tool against hiding, non-Ghosted enemy players.
Snapshot Grenade: Another equipment that has received an improvement is the Snapshot. They can now scan, highlight, and ping enemies within a 28-meter radius, even through obstacles.
Keep in mind that the Battle Hardened Perk 3 can counter Snapshot and Stun Grenades to some extent. However, this shouldn't be a major problem, as very few players use this Perk.
Stay tuned to Pro Game Guides for more Call of Duty content. In the meantime, head over to our article on – How to get CDL Team Packs in Call of Duty: Vanguard and Warzone.