ACR from the original MW2 (2009) makes a return in Call of Duty: Modern Warfare 3 as the MCW Assault Rifle. It's one of the best weapons to use during the MW3 Multiplayer, thanks to its top-tier accuracy and range. Here's an MCW loadout guide with the best build, perks, and equipment.
Best MCW build Modern Warfare 3 (MW3)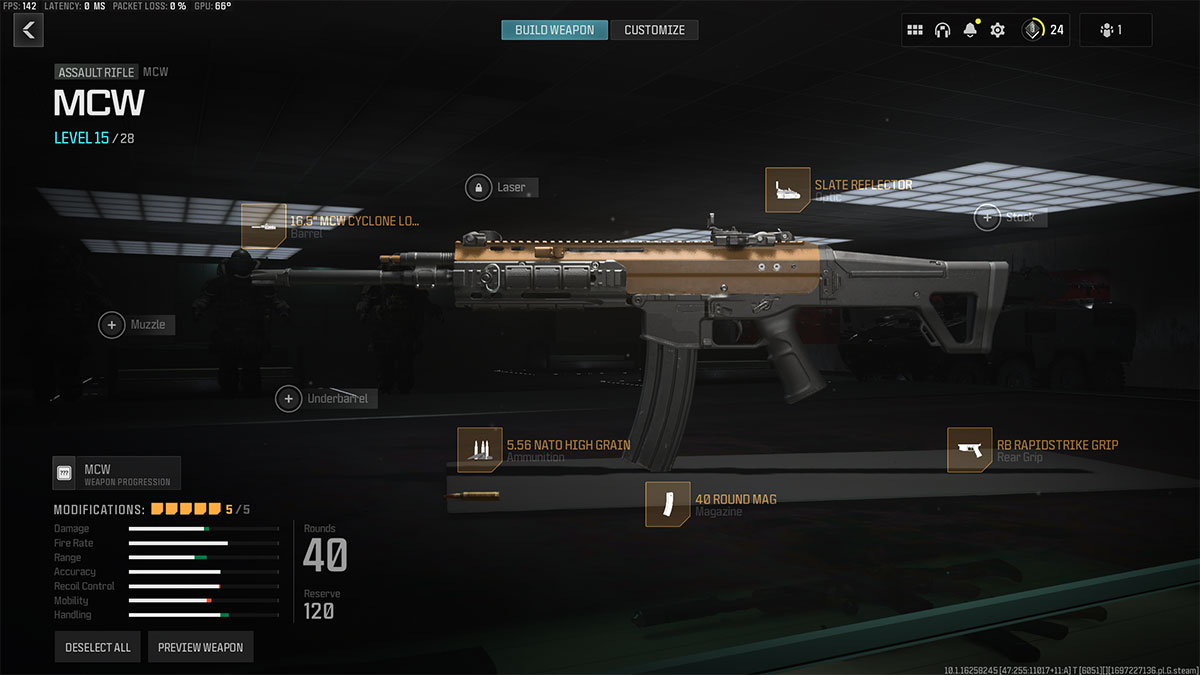 Barrel: 16.5" MCW Cyclone Long Barrel
Optic: Slate Reflector
Ammunition: 5.56 NATO High Grain
Magazine: 40 Round Mag
Rear Grip: RB Rapidstrike Grip
As mentioned previously, MCW has great accuracy because of its straight-up recoil plot, which can be controlled very easily. Therefore, I've prioritized attachments that improve the gun's damage range and bullet velocity, namely the Cyclone Long Barrel and High Grain ammo. Next up, you can attach an extended magazine to help you stay in gunfights longer, especially in the Ground War game mode.
The iron sights of the MCW Assault Rifle don't provide a clear picture of the target and can be obstructing. Hence, I suggest using a low-zoom optic such as the Slate Reflector or MK.23 Reflector. Finally, you can use RB Rapidstrike rear grip for some extra handling stats, i.e., ADS and sprint-to-fire speeds. If you feel like the recoil control should be better, use the RB Talon-X3 Grip instead. You can even skip the rear grip entirely and use the VT-7 Spiritfire Suppressor muzzle attachment for stealth.
Related: Best Striker class in MW3
Best MCW loadout Modern Warfare 3 (MW3)
Stay tuned to Pro Game Guides for more Call of Duty: Modern Warfare 3 content. In the meantime, head over to our article on Can you play Zombies on MW3?