In MW3 Zombies, Killstreaks are equipment you obtain through various methods that can eliminate groups of zombies within a few seconds. I've played multiple runs dedicated to finding these items, so here are some methods you can follow to get Killstreaks in every match.
How to get five Killstreak eliminations in MW3 Zombies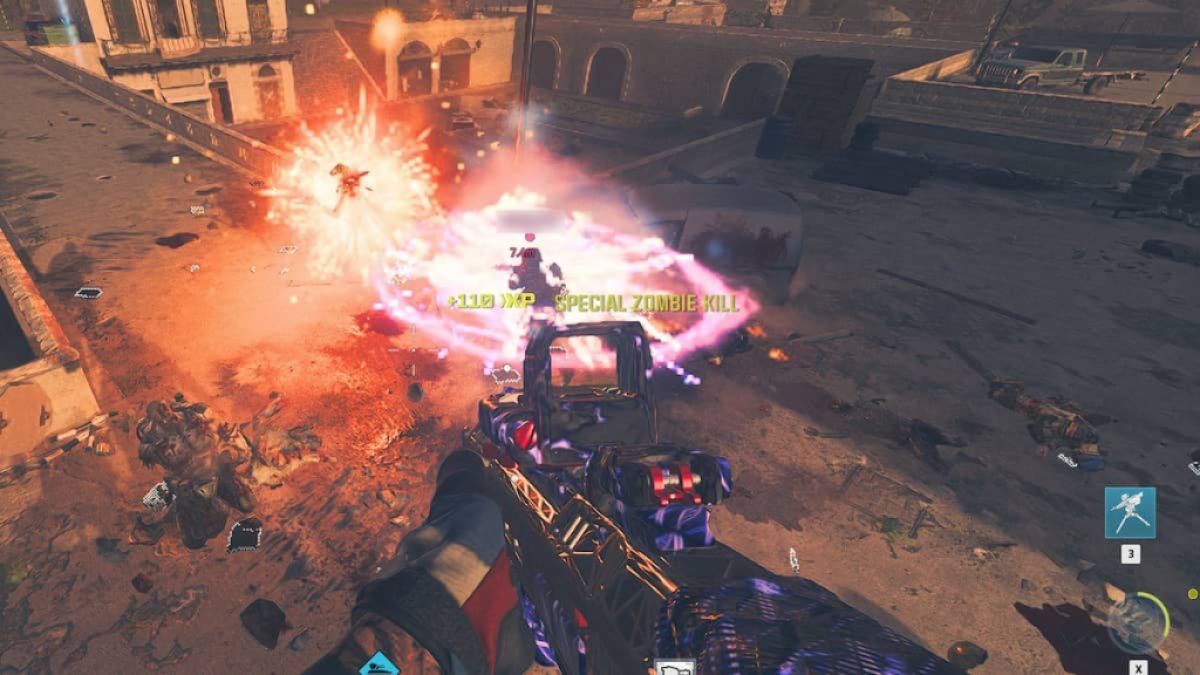 One of the Daily Challenges for Armory Unlocks in MW3 Zombies requires players to eliminate five enemies with Killstreaks. You can do this easily by purchasing a Killstreak from Buy Stations around the map. Most of the Buy Stations in the medium-threat area (yellow zone) have Killstreaks like Sentry Guns, Precision Airstrike, Mortar Strike, and Cluster Mines. Likewise, you'll find the Juggernaut Killstreak in the high-threat (red zone).
You need a ton of Essence to purchase these Killstreaks from the Buy Station. I recommend completing different contracts like Deliver Cargo, Eliminate HVT, Raid Weapon Stash, and Aether Extraction to get a good amount of cash. It is best to purchase a Sentry Gun or a Precision Airstrike, as these two Killstreaks eliminate most of the zombies in your vicinity.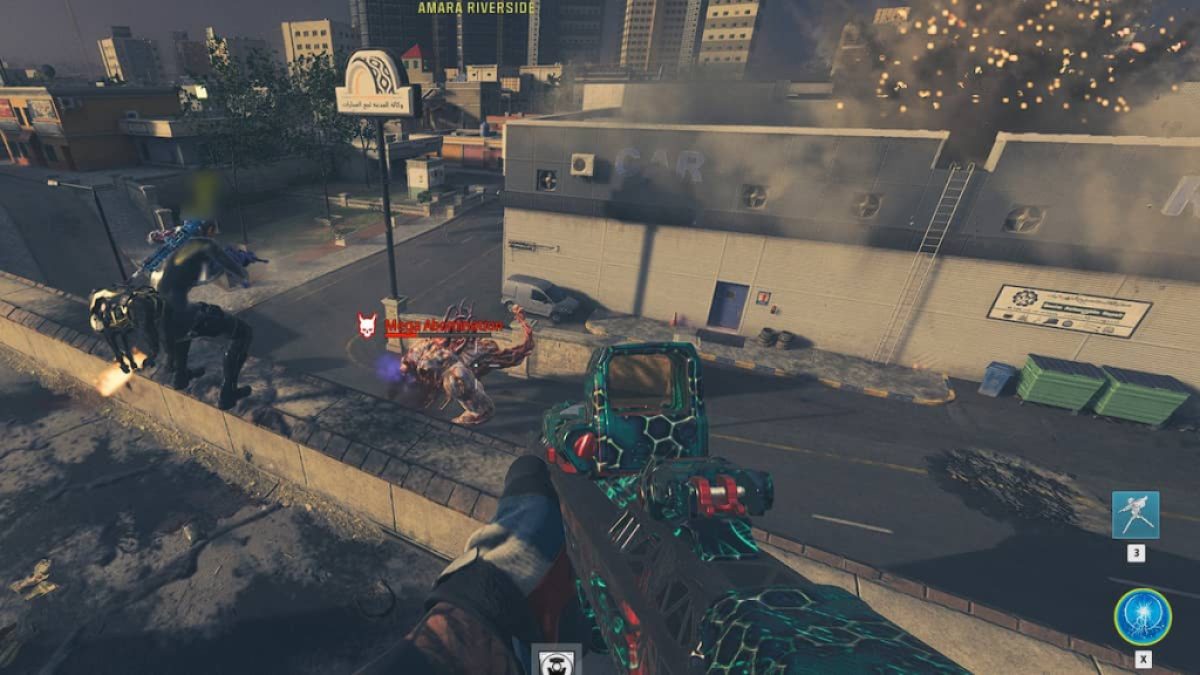 You can see from the image above my squad took down a Mega Abomination by using Sentry Guns. Purchase a couple of these Killstreaks, place the Sentry Gun on a level surface, and lure the zombies close to it by simply running around. If you are using a Precision Airstrike, try to get up on a tall building and use it on the ladder or stairs from where the zombies will follow. Make sure to get away from the blast radius of the Precision Strike, as this Killstreak can knock your operator down in a second.
Related: How to find and defeat Mega Abomination Boss in MW3 Zombies
How to get Killstreak in every match in MW3 Zombies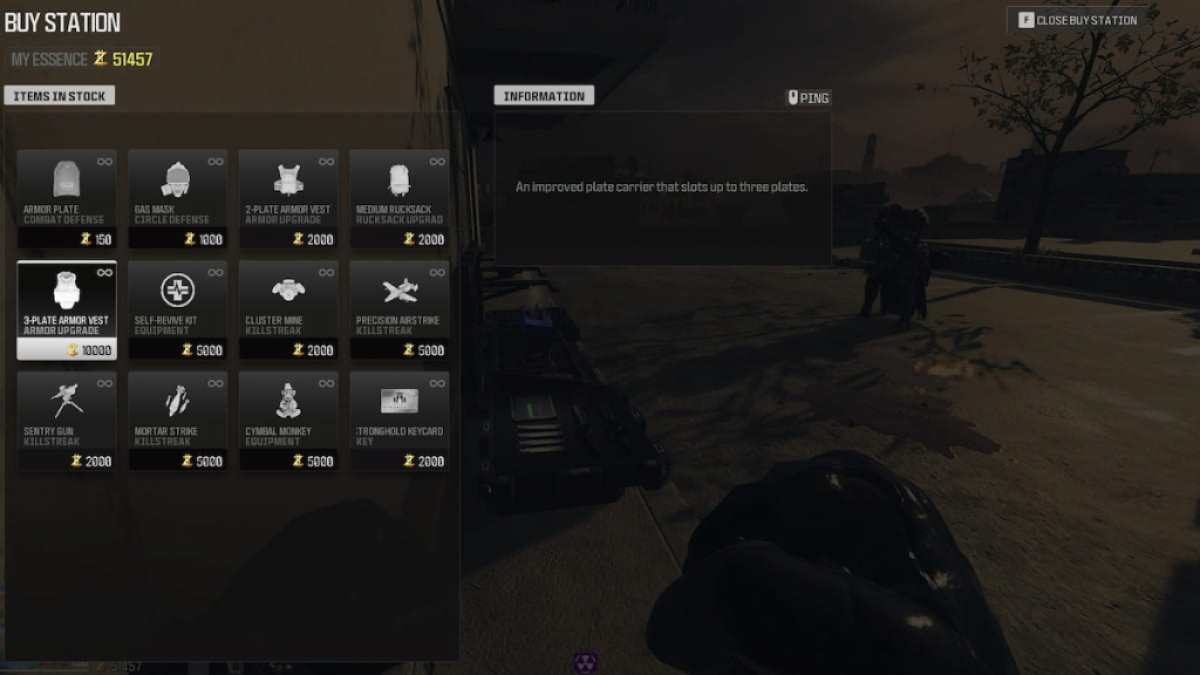 The easiest method to get Killstreaks in every match without spending any Essence revolves around hunting powerful zombies. Enemies like the Disciple, Mangler, Mimic, and Mega Abomination tend to drop high-tier loot like Killstreaks after you eliminate them. You can also complete contracts in the yellow and red threat zones to get the best loot from Reward Rifts. Ideally, you want to save Essence to Pack-A-Punch your weapons to higher levels and purchase Self-Revives. Here are the Buy Station prices for the Killstreaks in MW3 Zombies:
Cluster Mine: 10,000 Essence
Precision Airstrike: 5,000 Essence
Mortar Strike: 5,000 Essence
Sentry Gun: 2,000 Essence
Juggernaut: 10,000 Essence
Stay tuned to Pro Game Guides for more Call of Duty: Modern Warfare 3 content. In the meantime, head over to our article on MW3 Zombies Minelayer Mission Walkthrough.