Without a treasure hunt, it wouldn't truly be the Season of Plunder in Destiny 2. The Cryptic Quatrains quest is unlocked upon reaching Rank 7 with the Star Chart aboard the H.E.L.M. Guardians will collect the Small Treasure Beacon, which will set them on a treasure hunt across the system in search of buried treasure. Here are each of the clues and their solutions.
Destiny 2 Cryptic Quatrains
Cryptic Quatrains I - Part 1
"Me story begins as I hide from the crews. They search and will find me unless I hide soon. I'll wait on the nightfall, the cleverest ruse. And force them to hunt by the light of the moon."
This clue clearly points Guardians to the moon. Head there for the next quest step.
Cryptic Quatrains I - Part 2
"Behind in the harbor, their sorrow was real. They lost what I'd taken, me heart filled with fear. From cruel revelation the dawn would reveal: A chest, broke and barren, and me nowhere near."
This clue is a little vaguer but directs Guardians to the K1 Revelation Lost Sector in Sorrow's Harbor. Do what you do best and clear it out.
Related: Destiny 2 – Well of Life Mod, explained and how to get
Cryptic Quatrains I - Part 3
"Me eyes toward the cosmos, I let out a sob. I begged to the gods and the fallen alike. By bullet or saber, I'd fall to the mob. But please, let me deal them a palpable strike."
Head to the Cosmodrome and run the Fallen S.A.B.E.R. strike.
Cryptic Quatrains I - Part 4
"The winds of Europa were frozen and white. And even the tides had been stopped but the cold. The hook would swing empty, I'd not die tonight. By cranes they'd be searchin', but I'd keep me gold."
The final clue will lead Guardians to the Eventide Ruins in Europa where they must search near the only crane in the area.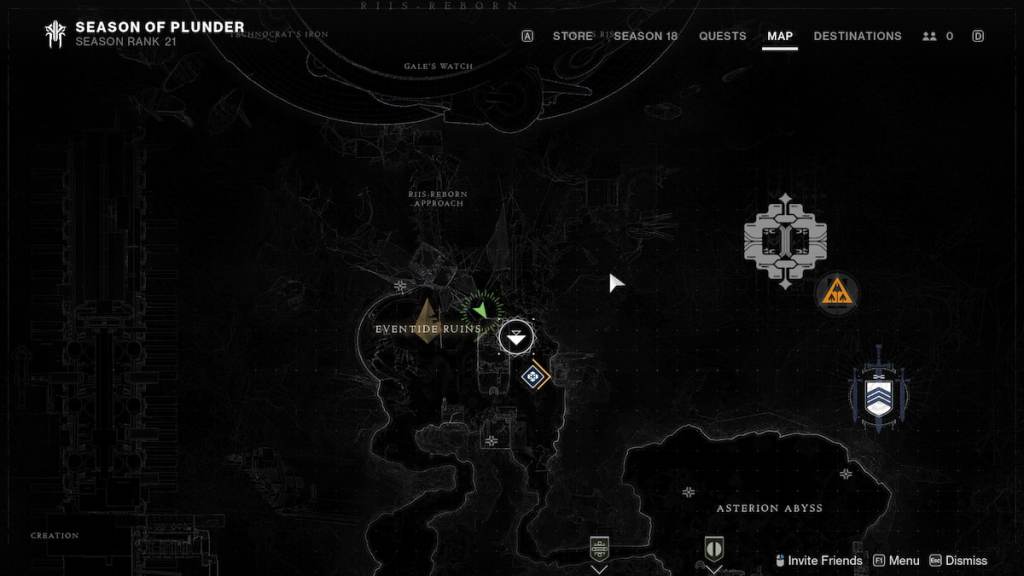 For more Destiny 2 goodies, check out Destiny 2 – How to get Contraverse Hold Exotic Warlock Gauntlets on Pro Game Guides.