There are many different fruits available in Disney Dreamlight Valley, from coconuts to gooseberries. Among those is the Dreamlight Fruit, added as part of the fourth update to DDV. To access this fruit, you'll need to do a bit of recruiting, friendship-building, and quest-completing. Here's how.
What is Dreamlight Fruit in Disney Dreamlight Valley?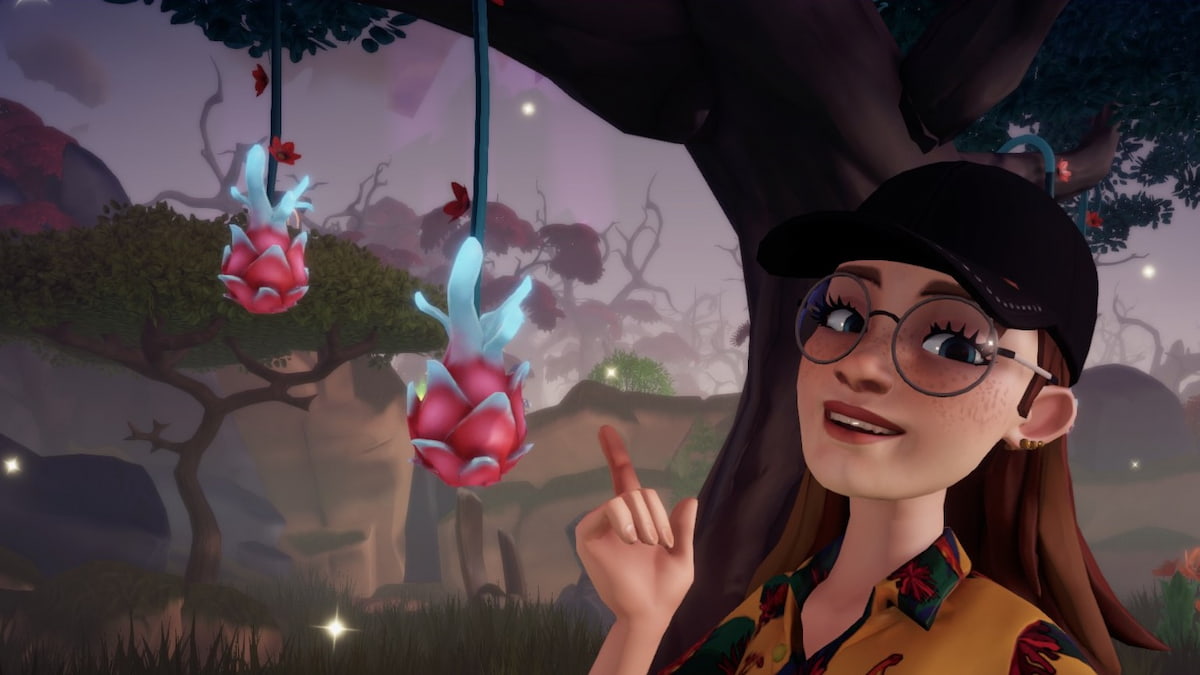 Dreamlight Fruit is an exotic mythical fruit in Dreamlight Valley that looks similar to Dragonfruit. It can be used in several new recipes, like Dream Ice Cream and Whimsical Pie. Dreamlight Fruit grows on a tree, like bananas and cherries but with one large tree instead. It can also be sold for Star Coins or consumed for energy.
Related: How to make Banana Ice Cream in Disney Dreamlight Valley
How do you get Dreamlight Fruit in Disney Dreamlight Valley?
Recruit Simba
To first begin your journey to acquiring Dreamlight Fruit, you'll need to head to the Castle and unlock the Lion King door on the second row of doors. This will cost you 10,000 Dreamlight points. Then, you'll need to complete the short recruitment missions both Nala and Simba give you. All are pretty easy and mostly rely on you finding items within the miniature world.
Befriend Simba
After this, bring Simba and Nala (they share a home) back to Dreamlight Valley and place their home down. Pay Scrooge to build the home and begin befriending Simba. You'll need to get to Level 7 with Simba to activate the quest. It will also be necessary for you to have completed Scar's Nature & Nurture quest beforehand.
Complete Simba's Quest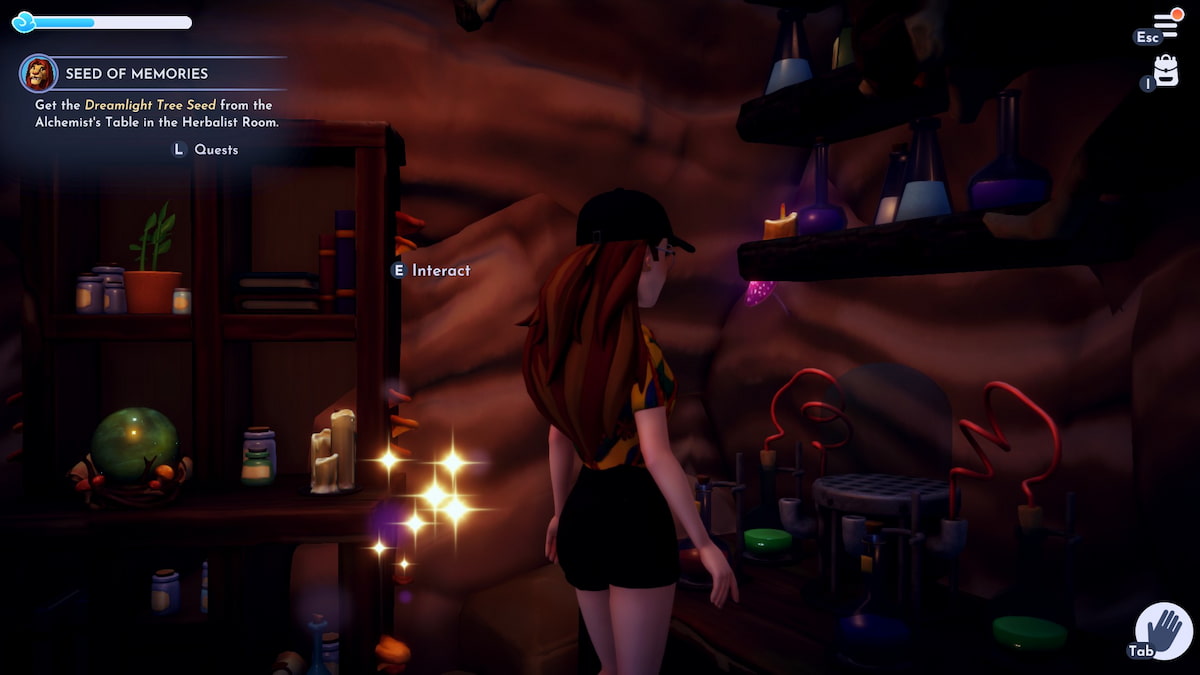 Once you reach Level 7 of friendship with Simba, you'll be tasked with completing the Seed of Memories quest. Speak to Scar and search the Vitalys Mine for a hidden room and then discuss with Merlin what's in it. Collect the items (Dream Shards, Night Shards, Blueberries, Empty Vials, and Orange Marsh Milkweed) for the two potions (Potions of Dust and Growth) and craft them. Place them on the table in the hidden room and collect the Dreamlight Fruit Tree seed.
Plant the Tree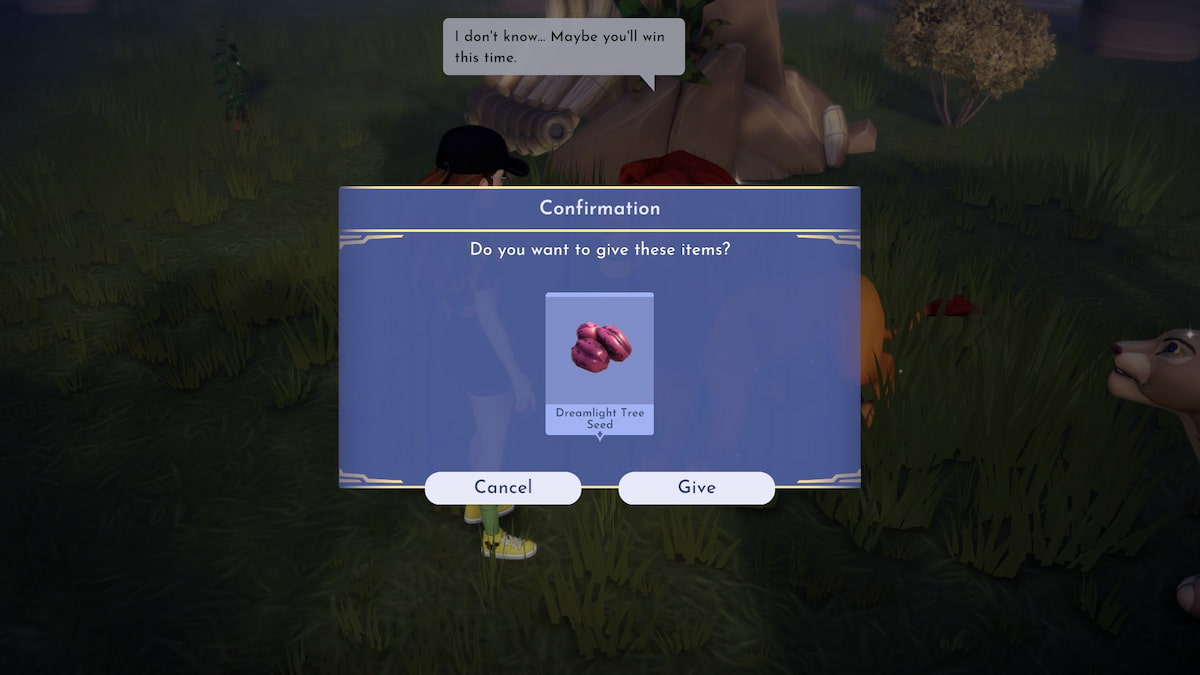 Then, meet Simba and follow his instructions to plant the tree in Sunlit Plateau. Tend to it with your watering can until it fully matures. The growth process is very similar to obtaining coconut trees from Maui, if you've done this quest. After a bit of watering and waiting, the tree will grow and you can have Dreamlight Fruit now!
Want to read more about Disney Dreamlight Valley? If so, check out How to make Lioness Feast in Disney Dreamlight Valley on Pro Game Guides.