Evony is a mobile multiplayer game set in a fantasy medieval-like world with famous civilizations that left a mark in history. On your way to glory, you'll face multiple challenges you can't successfully finish alone. That's why joining or creating an alliance is essential so you can battle with friends on your side. That help comes in the shape of rallies. So, here's how to rally in Evony.
How to use Rally in Evony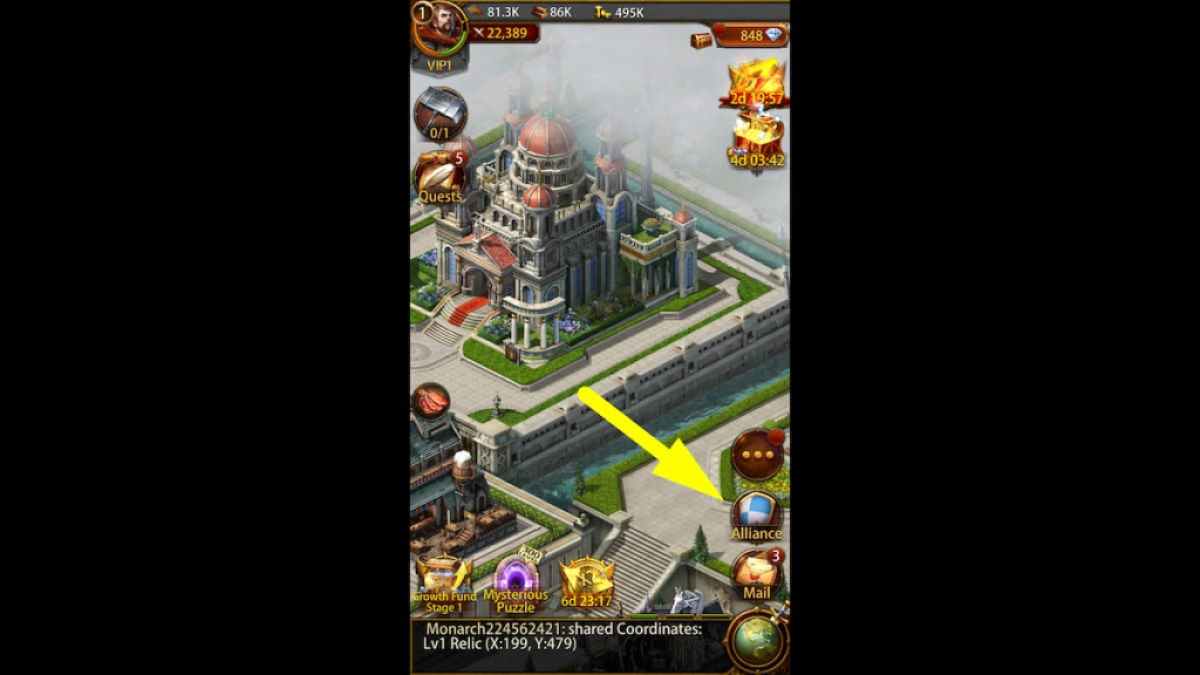 You must join an alliance to rally in Evony. You can ask other players to join you with a rally and vice versa. This is a great way to get valuable rewards without much risk, as you can send just a few soldiers into the battle. Here's how the rally works in Evony:
Related: Best Mobile Games
Join alliance.
Check the Chat of your alliance to see the chosen targets.
You'll notice numbers in the format of K:11, X:11, and Y:11. These are the coordinates of targets your allies are attacking. This is important so you don't attack the target already taken.
Choose an available target and the best general for the battle.
Set the time frame for the rally. Depending on your choice, allies will have 5, 10, 30, or 60 minutes to respond and donate troops to your cause. This system works in player-vs-player and player-vs-enemies instances.
When you send assistance, focus on archers or cavaliers, which are always needed.
The beauty of this system is that you don't have to send many troops. Sometimes only one unit per rally will be sufficient if you're part of a big alliance. You'll have to plan your attack in more detail if you're starting the alliance with several friends. Also, if you're farming for rewards and experience, focus on bosses, as they'll give you the best prizes.
If you need more help with Evony, use Evony codes that you can find here on Pro Game Guides.