Fortnite is one of the most popular battle royale games out there, thanks to its frequent updates. The constant influx of new weapons, Reality Augments, and other unique mechanics refresh the gameplay for players. For example, Chapter 4 Season 4 introduced tons of unique Reality Augments. While some are new, there are plenty of augments that have made a comeback from previous seasons. Here are all the new and returning Reality Augments in Chapter 4 Season 4.
What are the new Reality Augments in Fortnite Chapter 4 Season 4?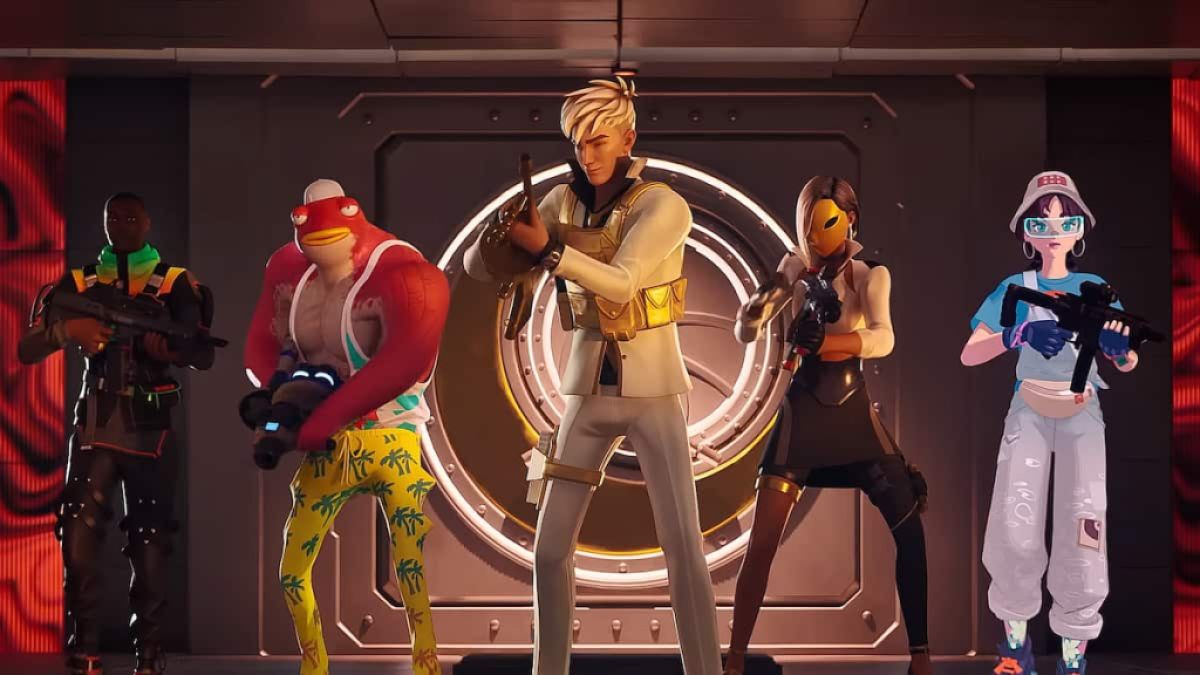 Fortnite added Reality Augments in Chapter 4 Season 1 and ever since then, augments have been an integral part of the game that players thoroughly enjoy. These augments act as perks or momentary boosts that players get throughout the match. The key to unlocking more augments is to survive longer in a match.
There are six new Reality Augments in Chapter 4 Season 2. You can reroll into these augments as they appear for you in the game to make the most of them.
On The Go Bag: Using this, any container that players will open will have an item in a Heist Bag which is one of the new items added this season.
Sniper Striker: Using snipers, players will get more Siphon upon dealing damage to enemies.
Ammo Drop: This augment functions much like the name and it grants not just ammo but also makes your enemies drop more ammo than usual.
First Shotgun: The shotguns you have will deal increased damage on the first shot.
Pistol Salvo: Players will experience a reduced fire rate while using pistols but will deal increased damage thus eliminating enemies quickly.
Fast Fisher: Using this, players will be able to not just swim faster but also loot from the fishing spots while swimming through them.
Marksman Headshots: Marksman Rifle headshots will deal increased damage.
Ninja Training: Using this augment, the movement speed will increase while crouching.
All returning Reality Augments in Fortnite Chapter 4 Season 4
Apart from these freshly added Reality Augments, players will also get to see many more augments returning from the previous chapters in Fortnite.
Light Fingers
First Assault
Supercharged
Steady Hands
SMG Sign Off
Keymaster

More Parkour
Soaring Sprints
Rarity Check
Sprint Lines
Medium Ammo Acquired
Mud Warrior
Scope Salvo
Sniper Surplus
Reckless SMG Reload
Roaming Redeploy
Storm Chaser
Bloodhound

Jump Balloon
High Voltage
Explosive Surplus
Game Time
Shell Slide
Well, that's all you need to know about the new and returning Reality Augments in Chapter 4 Season 4.
To find more on Fortnite, check out Where to find Nitro Fang cars in Fortnite Chapter 4 Season 4 on Pro Game Guides.