We're taking a quick look at the exact locations of Rapid's Rest and Gorgeous Gorge in Fortnite! You'll need to visit these areas to complete one Skye's Adventures that is part of the week 7 challenges in Chapter 2: Season 2.
You can find out more about these challenges with our Skye's Adventures Challenge Guide.
Rapid's Rest and Gorgeous Gorge Locations Map
You also need to visit The Shark as part of this challenge, but that's pretty easy to find! Both the Gorgeous Gorge and Rapid's Rest are unnamed Landmarks that you'll have to kind of remember where to find if you've already been to them. They are both pretty close to Loot Lake.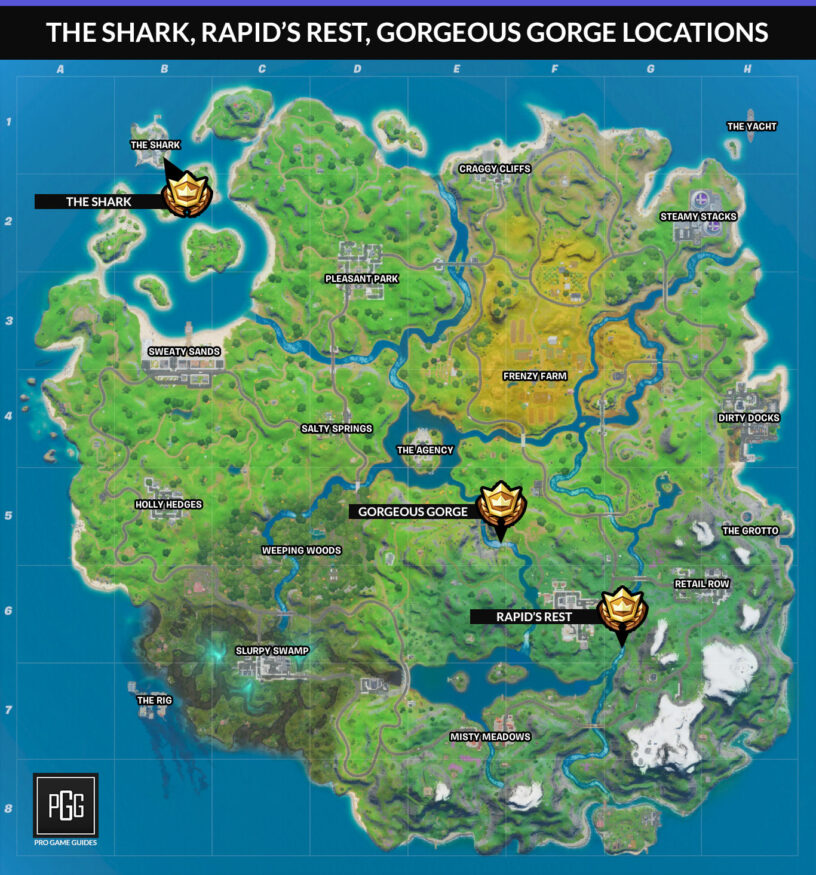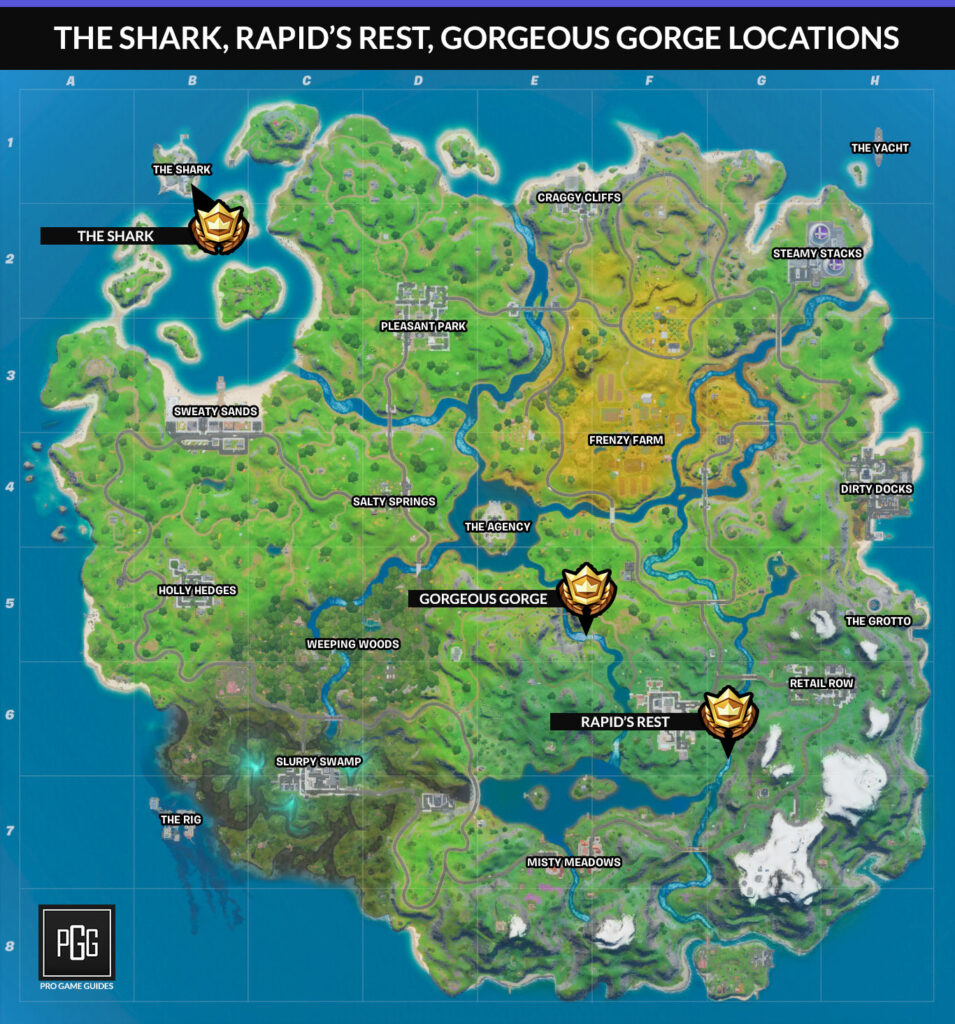 The Shark is located far northwest at B1 on the map, Gorgeous Gorge can be found east of Weeping Woods at E5 on the map, and Rapid's Rest is a fast flowing part of the river that is directly east of Lazy Lake at G6.
Gorgeous Gorge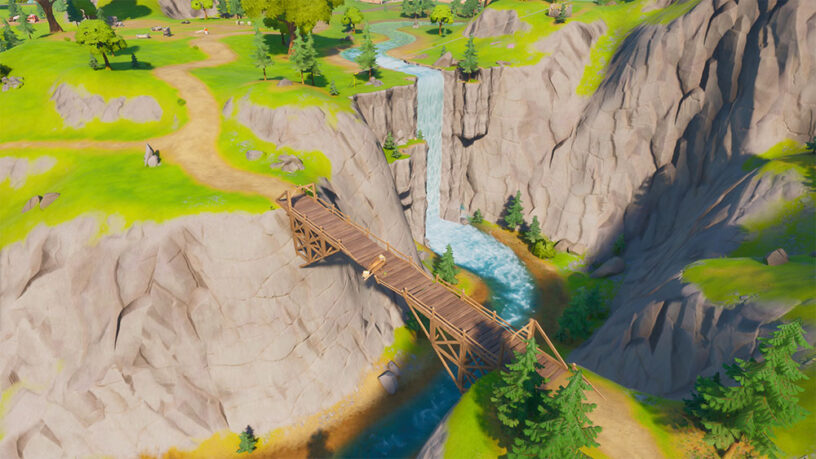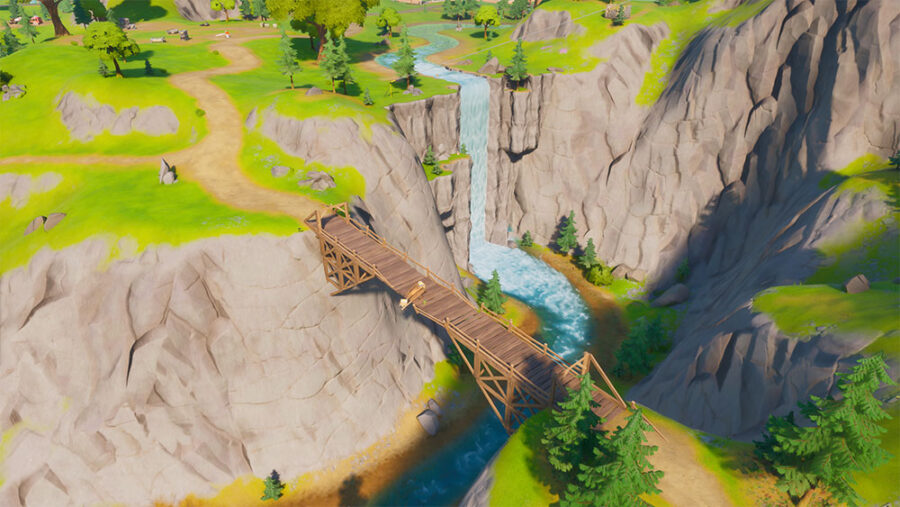 This is as described and is a pretty gorgeous area to check out! You can land near the top of the waterfall and you should get credit towards the challenge.
Rapid's Rest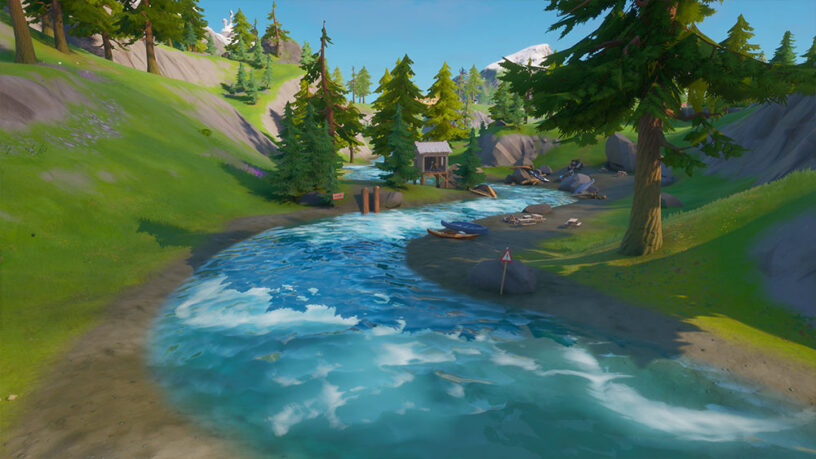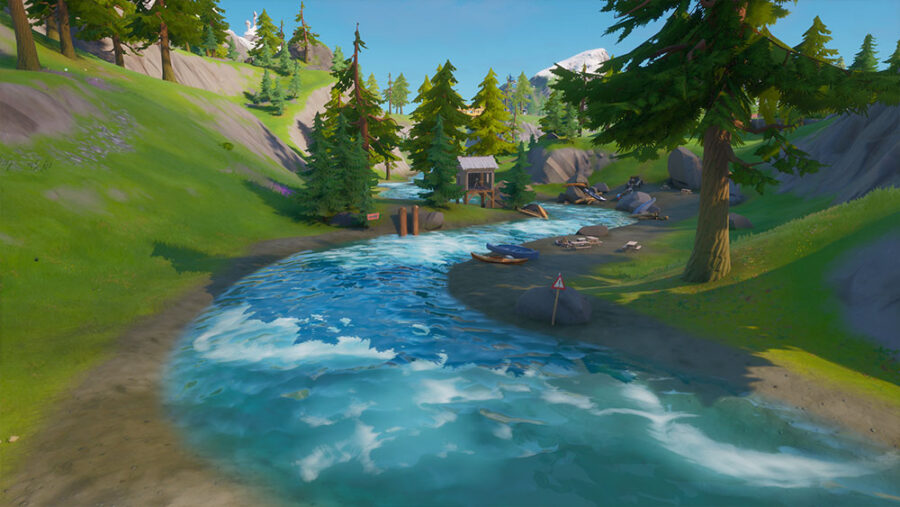 Rapid's Rest is pretty much directly east of Loot Lake, it's a pretty long stretching area with plenty of rapids. Be sure not to get caught up in the water or you'll get taken downstream!