League of Pantheons takes place in a land filled with mystical and mythological beasts that you will recognize. Battle your way through beasts and level up to get greater mythological fighters for your team. Mix and match these creatures to find what suits you best. The codes will give you access to some of these in-game currencies and boosts.
The currencies in the game will allow you to upgrade specific character stats and scroll boosts so that you can play for longer. We have the most up-to-date list so that you can swing Medusa around by her tail.
We have you covered here at Pro Game Guides for more fantasy-driven RPGs and their codes. Have fun in your next adventure with Figure Fantasy Codes, Rage of Destiny Codes, Seven Knights 2 Codes, Soul Land Reloaded Codes and Guardian Tales Codes.
All League of Pantheon Codes List
Update May 26

All Working codes below are available to redeem.
League of Pantheon Codes (Working)
BLUESTACKS777—Claim for Treasure Ticket, Adv Summon Scroll, 200 Gem.
LOP999—Claim for 200k XP, 200k Gold, and a Revelation Summon Scroll.
League of Pantheon Codes (Expired)
thanyoumom—Claim for a free reward.
GXFC2022—Claim for 200 Diamonds, a Treasure Ticket, and an Adv Summon Scroll.
WELCOMETOLOP—Claim for Adv Summon Scroll, a Treasure Ticket, and 100 diamonds.
LOPTREASURE—Claim for 10 Adv Summon Scrolls.
LOP2022—Claim for 100k XP, 200 Diamonds, and 300k Gold.
Happiness123—Claim for a free reward.
NEWJOURNEY111—Claim for a free reward.
FOREVERLOVE214—Claim for a free reward.
HAPPYHOLIDAYS—Claim for a free reward.
How to Redeem Codes in League of Pantheon
To claim rewards from the League of Pantheon, follow our simple guide below.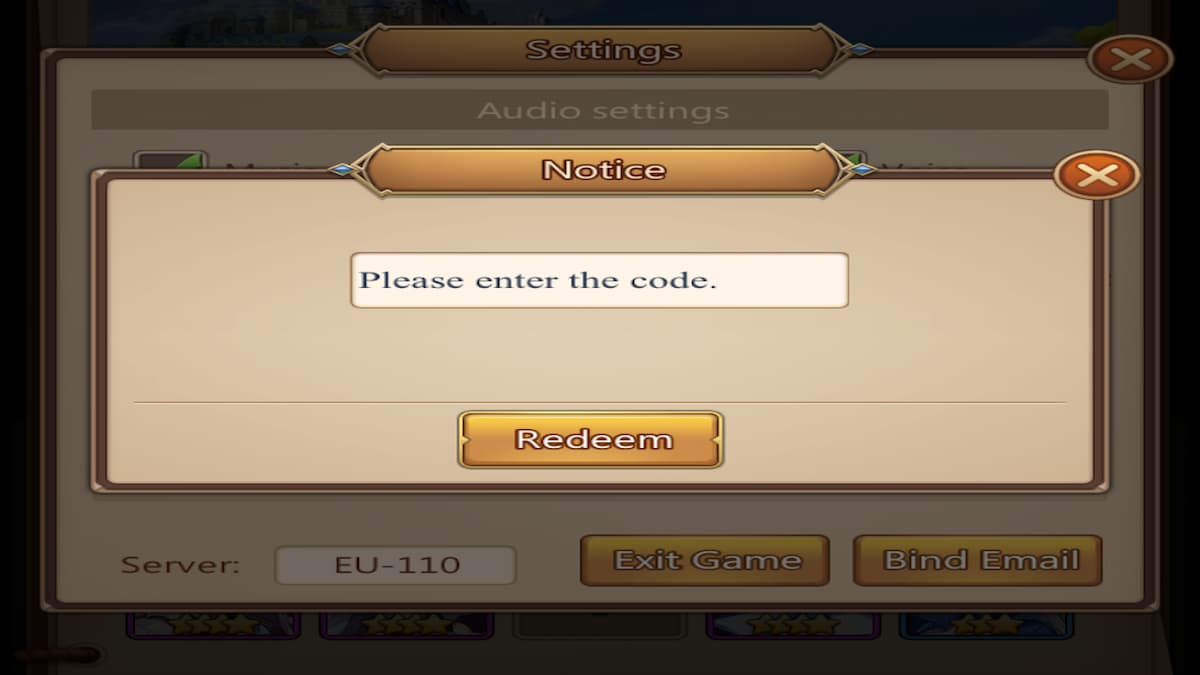 Click on the Hero icon top left of the screen.
Select the Settings Tab. The Icon is a Cog.
Click on Redeem Pack.
Type in the code and click Redeem.
How can I get more League of Pantheon Codes?
To watch for the next code drop, you can visit the developer's social media pages for all the latest in League of Pantheon Codes. Follow League of Pantheon on Facebook @LeagueofPantheons or join the Reddit discussion r/League_of_Pantheons. Bookmark us as well! We always have the latest and most up-to-date codes list.
Why are my League of Pantheon Codes not working?
There are two reasons why your codes may not be working. First, ensure that your spelling and punctuation are correct when typing the code in. Also, know that these codes are not redeemable after a certain amount of time. The code will be taken down once the developer decides to do so. If you are ever unsure about these codes, make sure to check back with us here so we can keep you up-to-date. Leave a comment if one of our codes is expired!
What is a League of Pantheon Game
In a League of Pantheon, you can choose which of your favorite mythologies to play as. Choose between Western and Eastern mythologies. It is a turn-based RPG in which you have to fight other figures out of mythology in order to level up and get better heroes for your journey.
You can also get more free codes to help you in any RPG game. Go to our page, Pro Game Guides. We have you covered when it comes to all your favorite RPGs.