Silver Starbell Pollen is an ingredient you'll use in several different potions and candies in Little Witch in the Woods. It can be used in intermediate and even some hard-level recipes. It's not difficult to catch, but there are some specifics you'll need to know to be able to get this item.
What time of day can you collect Silver Starbell Pollen?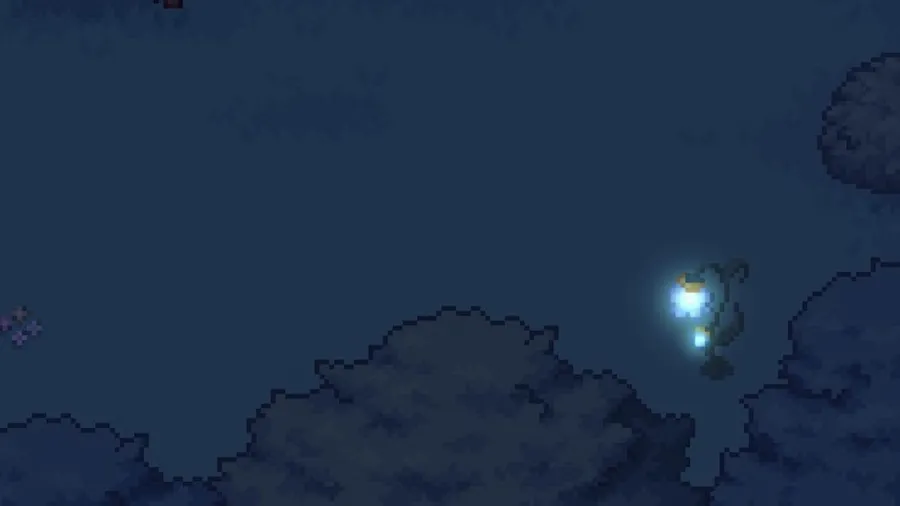 You can only collect Silver Starbell Pollen at night when it is dark and the plant is glowing bright blue. Silver Starbell flowers do appear during the day, but you'll notice they are dim and not glowing. If it is dusk and it looks kind of dark but the flower is still not lit up, you need to wait a bit longer until it is fully dark out. Daybell can be found throughout the map, but you'll get the best results by checking downhill from the Witch's house.
Related: How to catch Pumpkin Terriers in Little Witch in the Woods
How to collect pollen for Silver Starbell in Little Witch in the Woods
To collect Silver Starbell Pollen, look for any glowing Silver Starbell flower at night. Approach it with your hand tool equipped and toggle it. Once it starts to dim and has sparkles surround it, quickly switch to your net and catch the sparkles with the net. This will add the Silver Starbell Pollen to your inventory.
Want to check out more Little Witch in the Woods guides? If so, try out How to get chalk in Little Witch in the Woods on Pro Game Guides.