There's been a new Sims 4 Expansion Pack announced! This pack boasts community lifestyles, gardening capabilities, farm animals, and more!
New Sims 4 Expansion Pack
Here's the breakdown on the newly announced Expansion Pack!
Cottage Living
The new Cottage Living pack invites players to live a rural lifestyle. This includes new features, such as using farm animals and community interaction. The pack will also boost current features, like foraging and gardening, to a larger scale. This pack is a more quaint take on farming life. The create-a-sim and build/buy items all appear to reflect a cozy and almost fantastical atmosphere.
Animals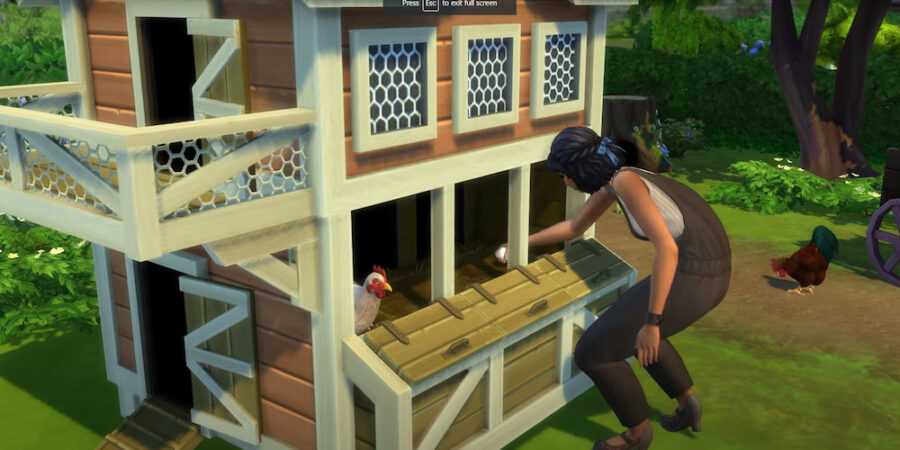 The new pack will allow players to raise and care for a variety of animals. This includes llamas, chickens, and cows. The interactions with these animals will be modeled after farming simulations, allowing you to actually use the chicken coop and milk the cows. There will also be interactable woodland creatures like rabbits and foxes.
Gnome on the Go Bonus Content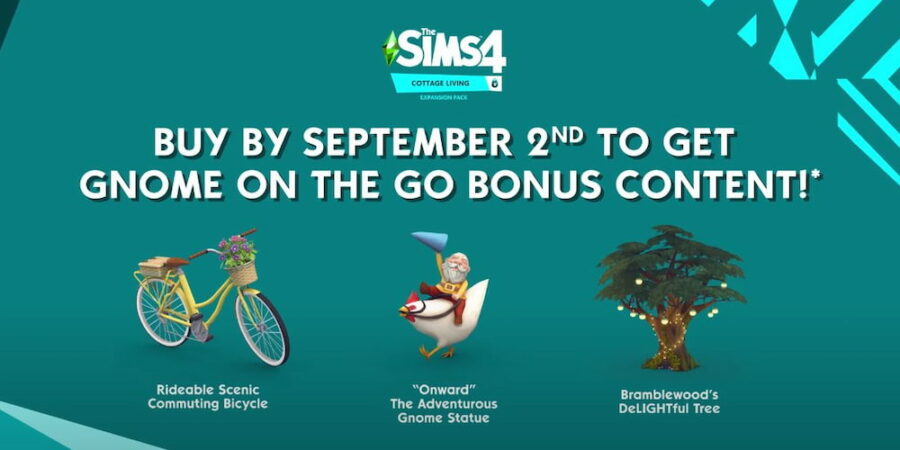 It was announced during the trailer that players who purchase the game before September 2, 2021 will be given exclusive bonus content. These include a Bicycle, a Gnome Statue, and a new Tree.
Release Date & General Information
The new pack will release on July 22, 2021. The time will likely be the same as other packs, which is 10am PT/1pm ET/6pm BST. Watch the trailer below to see more of the pack announcement details:
Want to read more about Sims 4? Check out How to Rotate Furniture in Sims 4 on Pro Game Guides.