A returning feature in Animal Crossing New Horizons is the museum, which houses a diverse collection of bugs, fish and fossils. However, your island won't have a museum as soon as you arrive – it's something you'll need to unlock. Read on to find out how!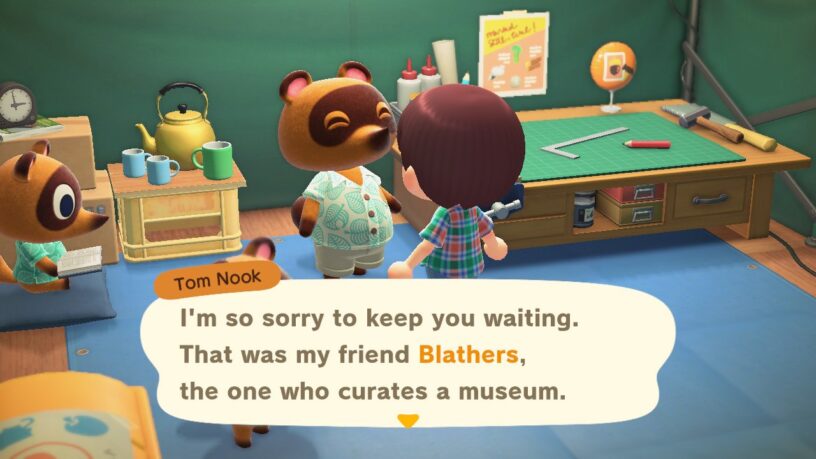 Tom's requests
Shortly after arriving on the island (once you've all been introduced and the first proper day has begun), Tom Nook will mention his interest in the wildlife found there, which includes various bugs and fish. At this point you'll be able to craft or buy the flimsy bug net and fishing rod, which will let you capture each of these creatures. If you bring one to Tom, he'll ask you if he can send it to his friend Blathers to study, and then add the "Critterpedia" app to your NookPhone. Critterpedia essentially works like a more basic version of the museum, and allows you to check various information about the wildlife you encounter. Keep bringing Tom new species, and he'll reward you with a variety of gifts including flower seeds, and the DIY recipes for the watering can and axe – two extremely useful items. New animals for Tom can be found all around the island, but at this stage it's often easiest to look for fish in the nearest river, or (if it's daytime) to catch butterflies. Once he's received his fifth animal, Tom Nook will call Blathers on his phone, at which point Blathers will decide to come visit the island. Tom then asks you to find a space for Blathers to camp, which will end up becoming the eventual location of the museum.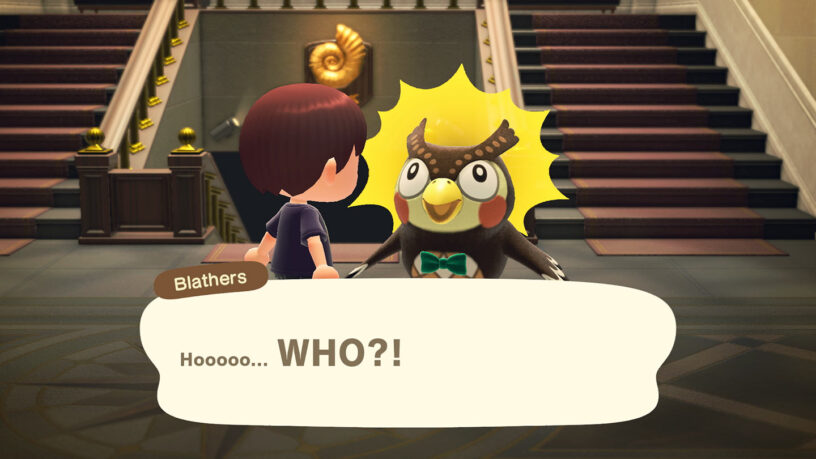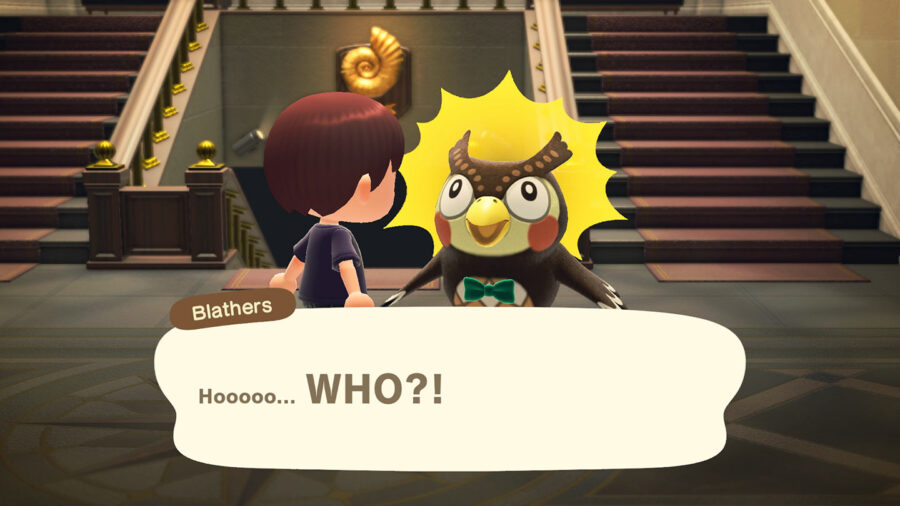 Helping out Blathers
Blathers will move into his tent at the start of the next day – you won't have anywhere to put any new animal discoveries until then, as Tom isn't collecting them anymore. Once Blathers is set up, he'll ask you to continue collecting specimens once again, and give you the DIY recipes for a shovel and vaulting pole that'll help you look for fossils as well as additional fish and bugs. These tools are also important for exploring the island, and very helpful for gardening.
At this point you'll need to collect a total of 15 creatures, which will prompt Blathers to finally build a full museum to replace his tent. This shouldn't take all that long at this point, as with your new tools you'll have access to much more of the island giving you several new ways to collect specimens. As soon as the new building's been completed (the day after your 15th donation), you'll be able to donate your specimens into specially arranged exhibits, such as an aquarium and butterfly house.