Season 6 of Apex Legends is almost halfway done, and fans are preparing for the next big update. Leaks and rumors have suggested a Halloween update is coming to the game along with a new map named 'Olympus.' However, more leaks have surfaced featuring new weapons, new Hop-ups, and a new Legend, which is likely to arrive in Season 7. Here is everything we know about Season 7 of Apex Legends so far.
​
New Map Olympus
a little Comic spoiler!

Sooo if you have played the latest quest(7) then you will get this hovercraft charm and if you look closely then you can see it got "OLYMBUS" on it, that's a reference to Olympus, ooh yeah last i heard about Olympus was it planned to come in season 7
-😈 pic.twitter.com/CszURbPWXI

— Biast12 (Tobias) (@Biast12) September 29, 2020
Anyone that completes The First Ship quest, which is now doable with the last part of the comic released, will be rewarded with a cosmetic item called 'Ride Share' which is a weapon charm. A Twitter account by the name of @biast12 has revealed that on closer inspection of the charm, the side object can be clearly seen with 'Olymbus' inscribed on it.
It has already been confirmed earlier that the next map will be called Olympus, and with Season 7 edging closer, this charm is likely an indication of that.
Two New Weapons
Hey, that's a compound bow. pic.twitter.com/ccq3IhMJ8b

— Shrugtal (@shrugtal) August 6, 2020
New Ammo type. Likely for the aforementioned LTM pic.twitter.com/jhO4hHugZK

— Shrugtal (@shrugtal) June 23, 2020
There were rumors that two new weapons are being added to the game, and now we have more leaks hinting the same. A bunch of eagle-eyed fans has found some interesting clues from the recent Apex artwork released by Respawn artist on Artstation. One, in particular, has a distinctive image of a Crossbow with yellowish ammo around it. This, according to many fans is 'Compound Bow,' the upcoming weapon in Season 7. In addition to the Crossbow cues, there is also an ammo image floating around which looks like the image for Crossbow ammo.
Weapon: Predator pic.twitter.com/vArK3Ux1DI

— Shrugtal (@shrugtal) August 18, 2020
The other weapon is being referred to as 'Predator,' which was apparently spotted, in one of the recent dev's streams. A bunch of codes mentioning "Predator' has also been found in-game files, and currently, there is no other weapon in the game with the same name. We don't have any more details on either of the weapons yet but expect Respawn to release more information soon.
New Means Of Transport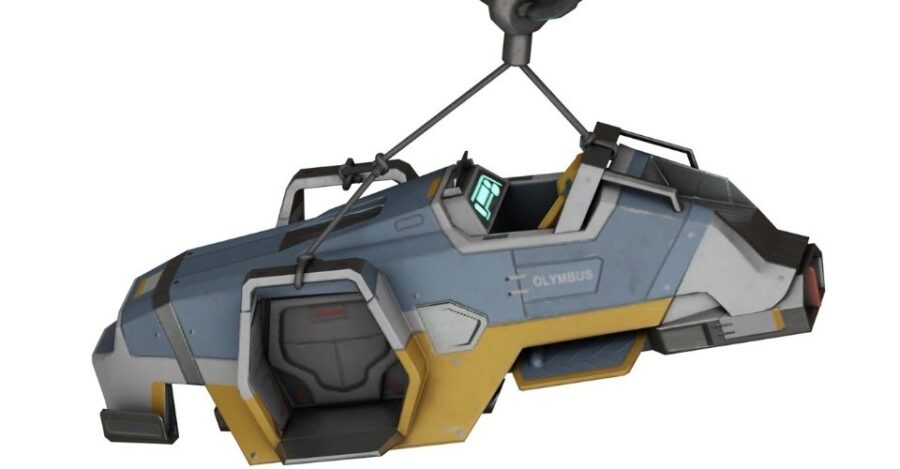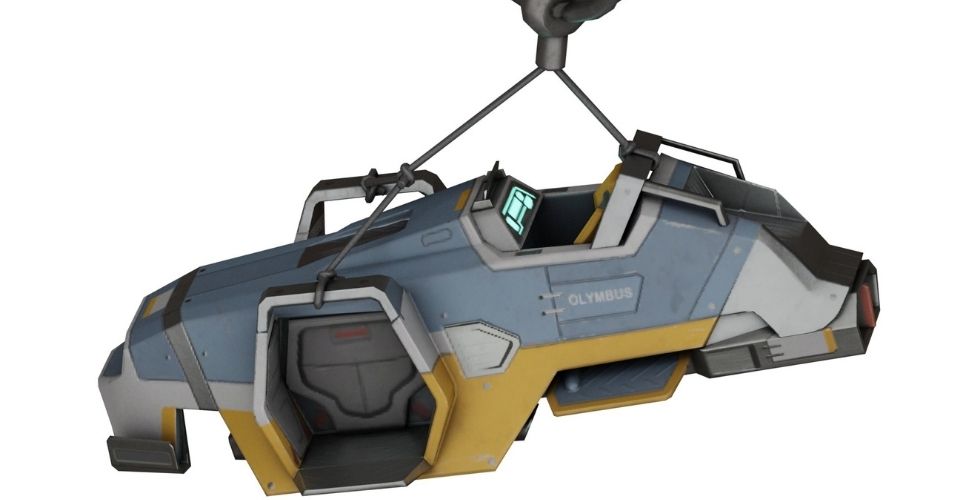 With the introduction of the World's Edge map in Apex Legends, Respawn also introduced a train into the game. According to leaks, there is a chance that we could see a new means of transportation in Season 7. As mentioned before, the charm that players get after completing quests of Season 6 has 'Olymbus' inscribed on it. Many have pointed out that the game files for the charm as 'hovercraft' mentioned in it, which could very well mean that the 'Olymbus' is the means of transport for the next season. However, it's not necessary that the "Olymbus' will be a moving hovercraft and could very well just be a stationary vehicle.
New Legend Valk
NEW FILES RELEASED FOR APEX SEASON 7 LEGEND! (VALK) pic.twitter.com/VuhHehDG8S

— APEX LEAKS! (@Thenom_IX) September 5, 2020
It was pretty much confirmed recently that 'Valk' will be heading to the game in Season 7. Data miner @biast12 revealed the entire breakdown of Valk along with the abilities and passive, which was immediately taken down by Respawn. However, Valk can still be found in-game files, which is a strong indication that she is coming to the game soon. Eventhough the leak was removed by Respawn, fans managed to glance over Valk's abilities which are as follows-
Cluster Missile (Tactical) - Fires a rocket that explodes multiple times.
VTOL Jets (Passive) - Holding jump will initiate VTOL Jets, which will allow her to hover in the air.
Skyward (Ultimate) - Valk and nearby teammates will be propelled to the sky after a countdown.
There are also leaks suggesting new Hop-up are coming to the game, but there's not much we know about them yet. Although several leaks have come out, nothing has been official yet. Respawn is known for minimizing and avoiding leaks, which means we won't have the official confirmation for Season 7 until the very end. However, the midseason is edging closer, and expect Respawn to release information for Aftermarket and Halloween event soon.