When you first start Baldo the Guardian Owls your map is blank. As you travel you can fill your map in by talking to the Mapmaker. You can first find him to the south under the cliffs by your home and past the waterfall.
The Mapmaker will give your first map for free. This will add Kidoge Village to your map. The Mapmaker then tells you that you will have to buy the rest of the maps from him.
Related: How to get the Guardian's Horn in Baldo the Guardian Owls
He tells you that you can find him later in your journeys by following the red mushrooms. They grow on rocks and trees and will lead you back to the Mapmaker. He will be in other areas as he is also exploring the world just as you are. Tracking him down is the only way to expand your map.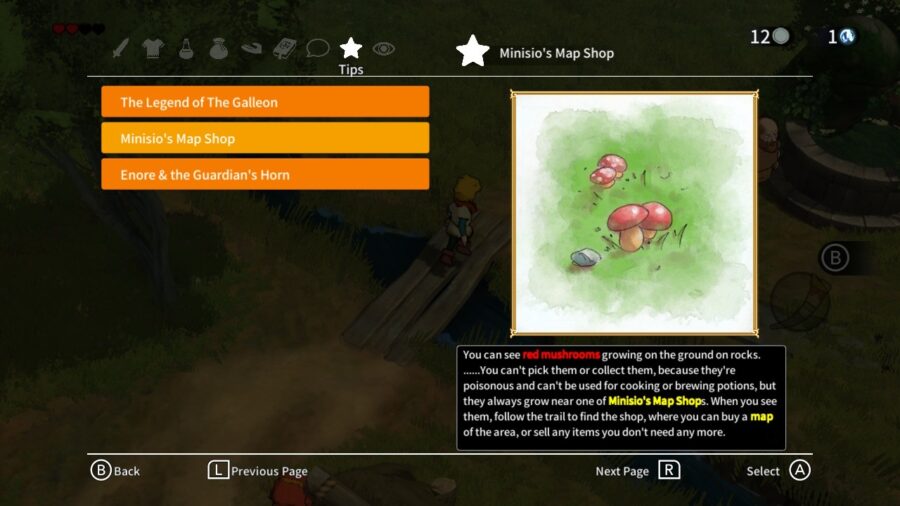 While the map helps know where to go and where you have been, it is rather small. There is no zoom function of any kind so it can be hard to read the map. There are blue markers that will denote where quests are so you can at least head towards those. The map does show terrain and other features in the world, but there is nothing to indicate height levels.
For more information on Pro Game Guides, check out How to get the shovel in Baldo the Guardian Owls and How to complete the Cato Cabbage Quest in Baldo the Guardian Owls on Pro Game Guides.