Battlefield 2042 comes with a fully functional class system similar to previous games in the franchise. But this time, there have been some significant upgrades and changes to the Battlefield classes. Here's a guide to all classes and specialists in Battlefield 2042.
The game has four classes, namely Assault, Engineer, Recon, and Support. Each class in Battlefield 2042 features various specialists within it. Every specialist equips a primary gadget/specialty unique to themselves. Moreover, as a specialist, you can play with any weapon, lethal & tactical equipment, and secondary gadget of choice.
LAST UPDATED - October 21, 2021
KIMBLE "IRISH" GRAVES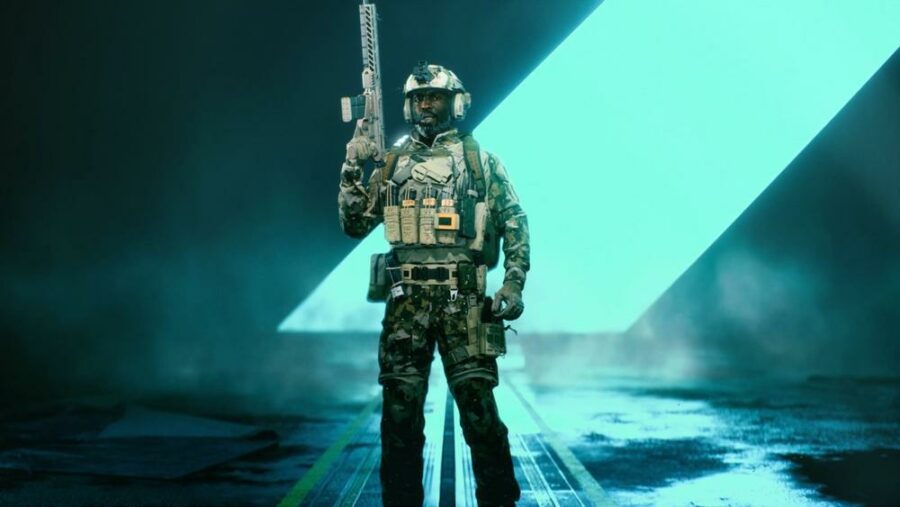 Class: Engineer
Specialty: Fortification System

DCS deployable cover to protect from incoming bullets and explosives.
APS-36 Shootdown Sentinel (Trophy) which is a countermeasure against RPGs, rockets, etc.

Trait: Veteran
Origin: United States of America
WEBSTER MACKAY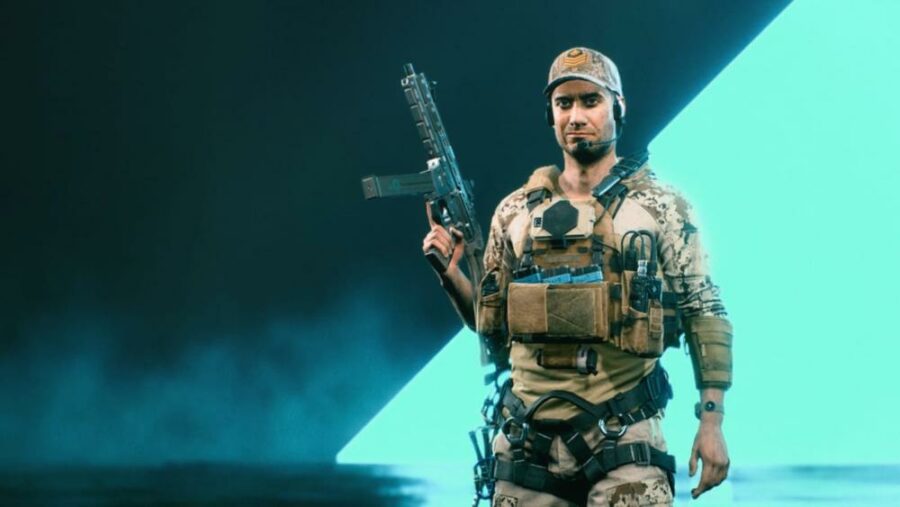 Class: Assault
Specialty: Grappling Hook

As the name suggests, grapple hook that helps with quick movement and relocation.

Trait: Nimble

Increased mobility, including when aiming down sights.

Origin: Canada
Related: Battlefield 2042: PC Requirements and System Specifications
MARIA FALCK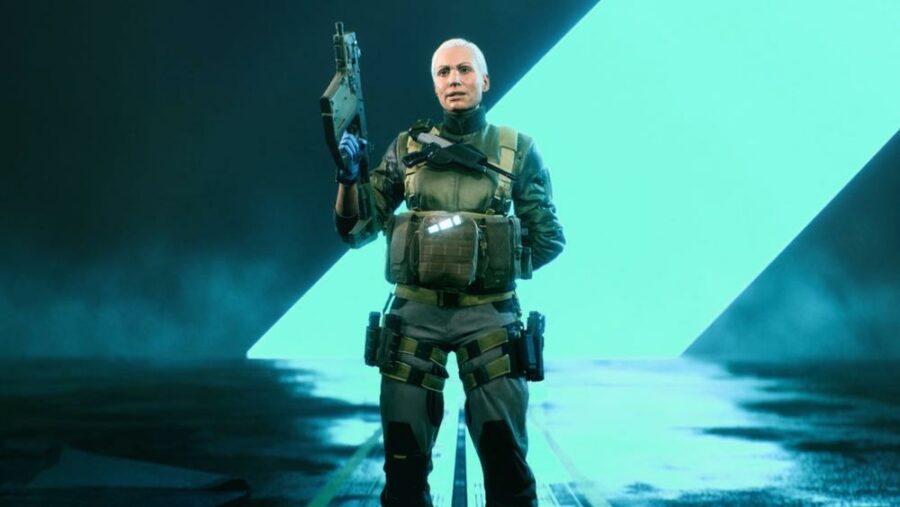 Class: Support
Specialty: S21 Syrette Pistol

Pistol that fires health syringes for teammates.
Delivers damage when fired at enemies.

Trait: Combat Surgeon

Revives downed teammates to full health.

Origin: Germany
PYOTR "BORIS" GUSKOVSKY
Class: Engineer
Specialty: SG-36 Sentry System

Sentry gun with a specified range. Engages with enemies within range automatically.
Sentry gun's accuracy increases when operator is in vicinity.

Trait: Sentry Operator

Target marked when sentry gun gets a lock on them.

Origin: Russia
WIKUS "CASPER" VAN DAELE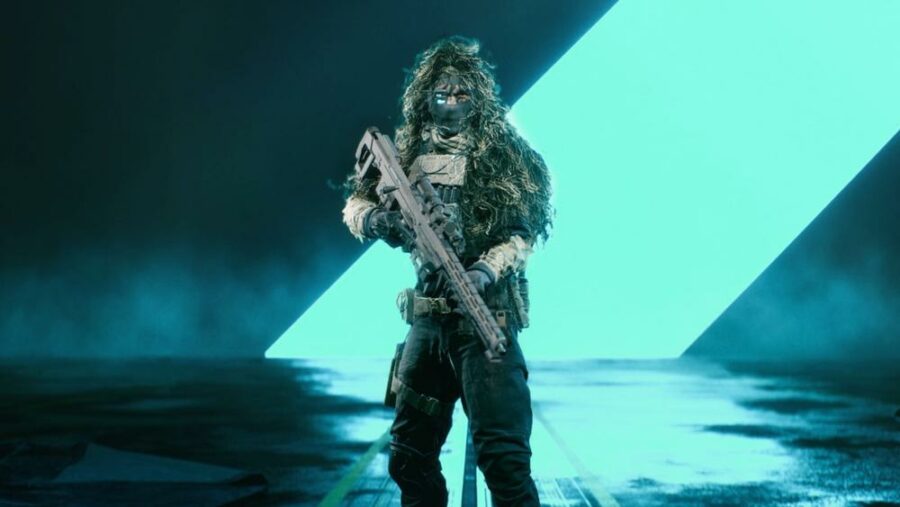 Class: Recon
Specialty: OV-P Recon Drone

Spots moving targets in the specified range.
Produces EMP blasts to disorient enemies.
Can mark targets for lock-on weapons.

Trait: Movement Sensor

Alerts when enemy is nearing the operator. Faint red mark indicator at the bottom of screen.

Origin: South Africa
NAVIN RAO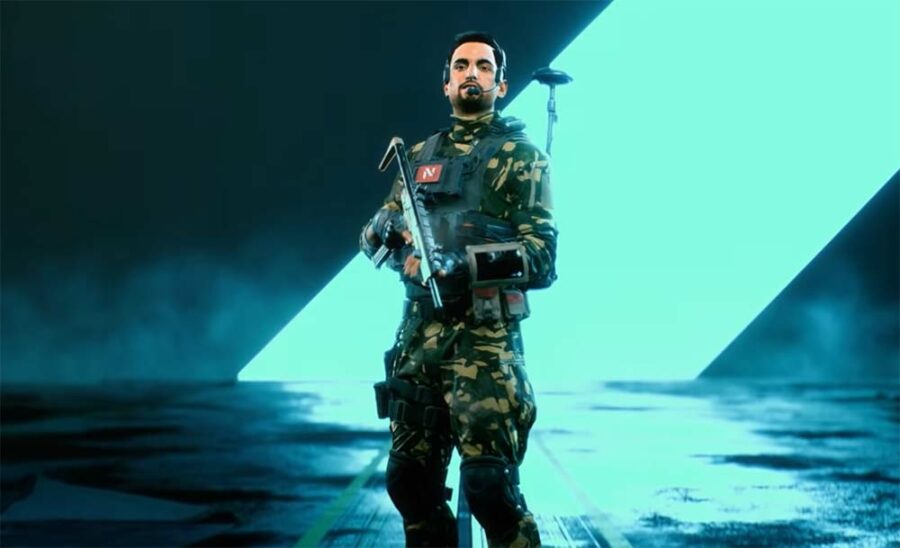 Class: Recon
Specialty: Cyber Warfare Suite

Hack enemy equipment and in-world objects.
Scramble and disable enemy vehicles.
Disable Rangers—robot attack dogs.
Trigger base defenses from a distance.

Trait: Trojan Network

Hack into opponents' systems to collect intel.
Killing a hacked target reveals enemies around them.

Origin: India
SANTIAGO "DOZER" ESPINOZA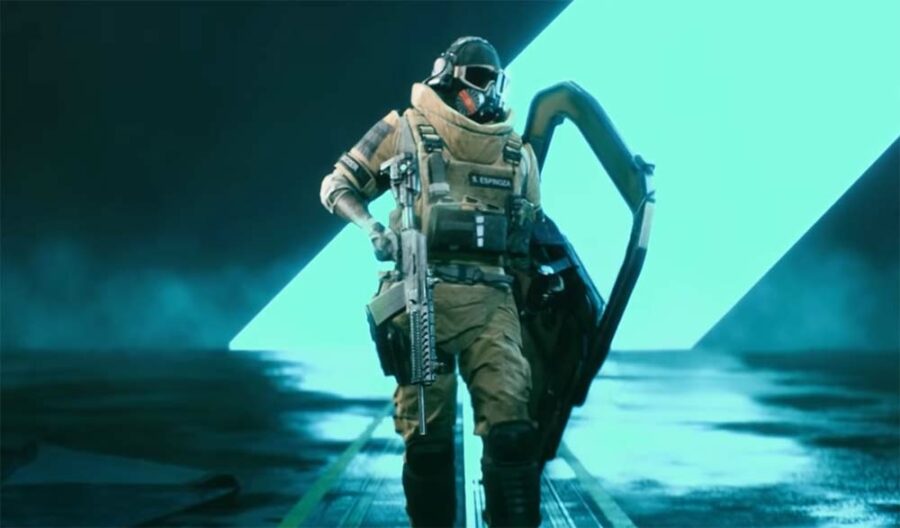 Class: Assault
Specialty: SOB-8 Ballistic Shield

Carry a shield that protects from incoming projectiles.

Trait: Blast Resistant

Improved resistance to explosive damage.
Recover faster from explosive damage.

Origin: Mexico
EMMA "SUNDANCE" ROSIER
Class: Assault
Specialty: Smart Explosives

A set of anti-armor, EMP and scatter grenades.

Trait: Wingsuit

Travel great distances quickly.

Origin: France
CONSTANTIN "ANGEL" ANGHEL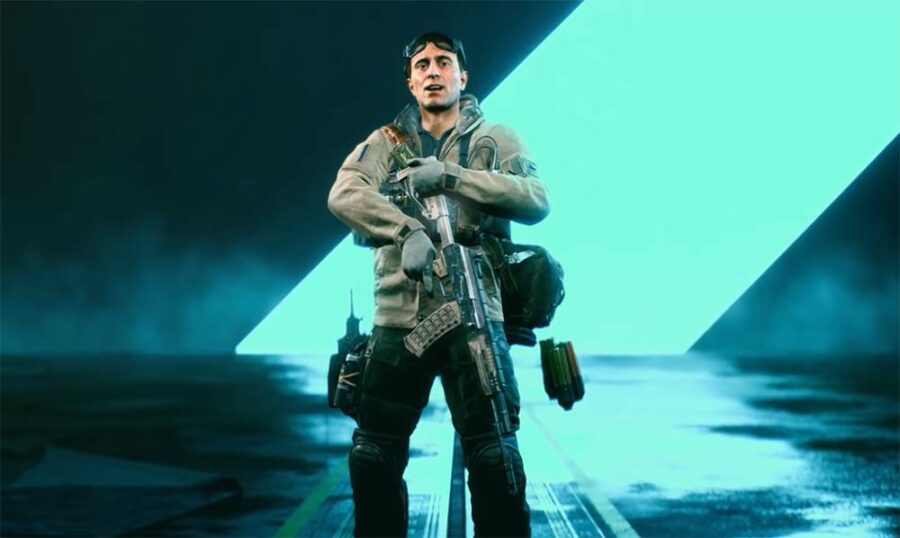 Class: Support
Specialty: Loadout Crate

Provide ammo and armor to squad.
Call in a loadout crate for the team. This allows swapping of loadout mid-game.

Trait: Trauma Specialist

Revive teammate rapidly and with restored armor.

Origin: Romania
JI-SOO PAIK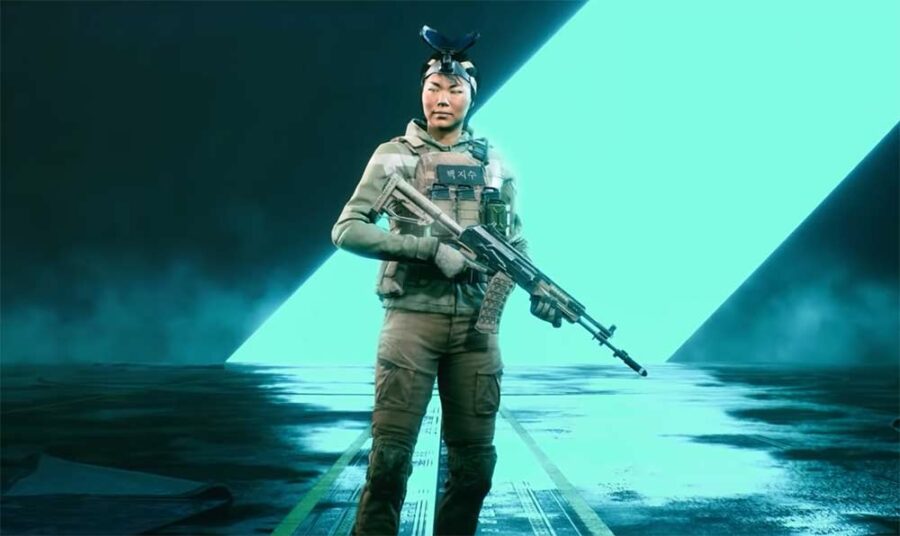 Class: Recon
Specialty: EMG-X Scanner

Highlight nearby enemies, even through walls.

Trait: Threat Perception

Enemies shooting at her get automatically marked for a while.

Origin: South Korea
Battlefield 2042 delivers 10 specialists at launch, and the developers add a new specialist to the game every season. This translates to the introduction of four new specialists every year. The new Battlefield grants players the option of a fully customizable loadout as well.
Visit the Battlefield Homepage on Pro Game Guides for more. Here's How to Play the Battlefield 2042 Open Beta.