The Streets that you choose in the BitLife Street Hustler career will majorly affect the way your work life operates from day to day. Watch out for criminal activity, police presence, and pedestrian numbers. Change out your street as often as you need, and don't forget to complete interactions with people walking on the street.
What is the Street Hustler Career in BitLife?
The Street Hustler job in BitLife is a special career path with four job options: Street Performer, Panhandler, Scam Artist, and Busker. You cannot become a Street Hustler until you have finished high school. All Street Hustler jobs rely on working on the streets to gain money, either through entertainment, begging, scamming, or performance.
How to change Streets in BitLife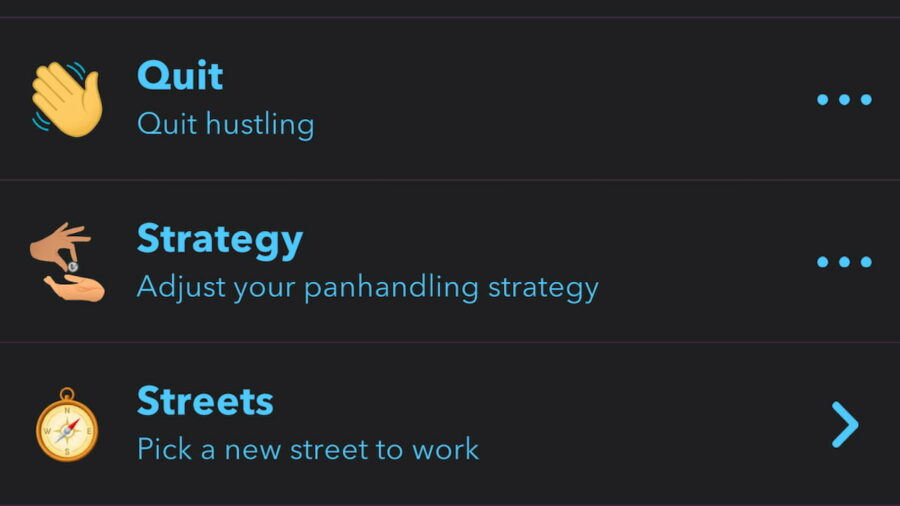 When you first get started with the Street Hustler Career in BitLife, you get the option to select a street. When you select your street, you'll see its stats before confirmation. Confirming the street you want will then allow you to begin working. To change your street later on, go to the Job tab and choose Pick a new street to work with the Compass icon.
How to Interact with People on a Street in BitLife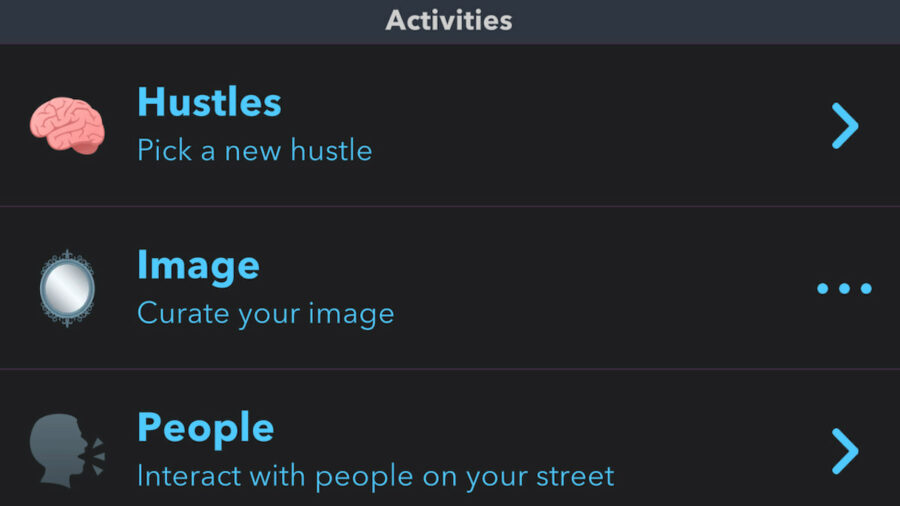 Part of the Street Hustler career is interacting with the public in hopes of either accruing donations or scamming them. To interact with pedestrians on the street, go into the Job tab and select the option under the Activities section that says People with the icon of a silhouette speaking. From there, you'll get randomized interactions to react to.
What factors matter when picking Streets in BitLife?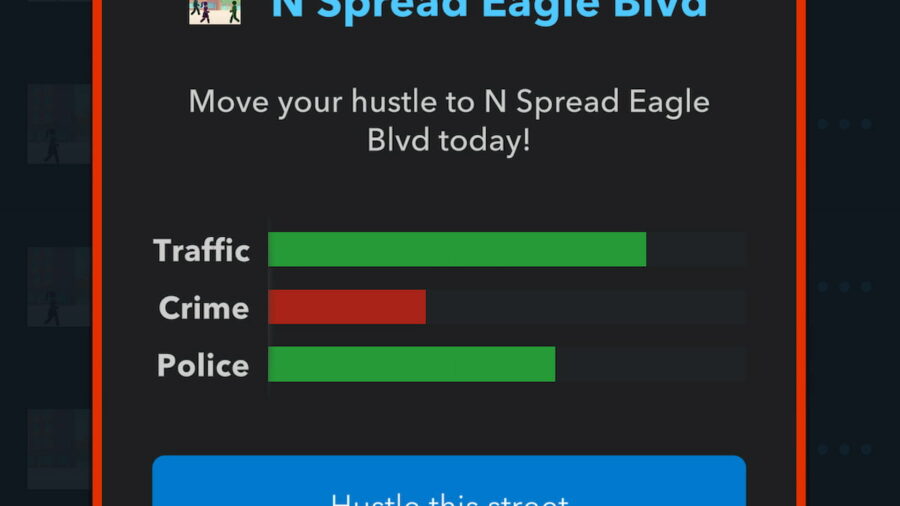 There are three main factors to consider when picking a street in the Street Hustler career. Here's a breakdown of the factors:
Crime - The amount of criminal activity on a road. Higher crime presents more opportunities for scamming and getting drugs. It somewhat increases the chances of becoming a victim of violent crime.
Police - This denotes the level of police activity on a given street. A higher police presence will make criminal activity and begging for money harder.
Traffic - Higher traffic on a street refers to pedestrian activity, also known as foot traffic. This will increase opportunities for Street Hustler activities.
Want to read more about BitLife? If so, head over to How to Increase Street Hustler Skills in BitLife on Pro Game Guides.