BitLife is a life simulator that challenges players to make the best life choices. You begin at birth and work your way through life's twists and turns by making the decisions that you feel are best. Outside of that, you can also complete different challenges that require players to be born in particular areas of the world. Denmark is one of the places where you can be born, but it can be a little confusing to get to.
How to find Denmark in BitLife
It's pretty easy to get to Denmark. You just need to:
Select the icon with three horizontal lines on the top right of the home screen.
Press New Life.
Open the Country option
Select Denmark from the options listed.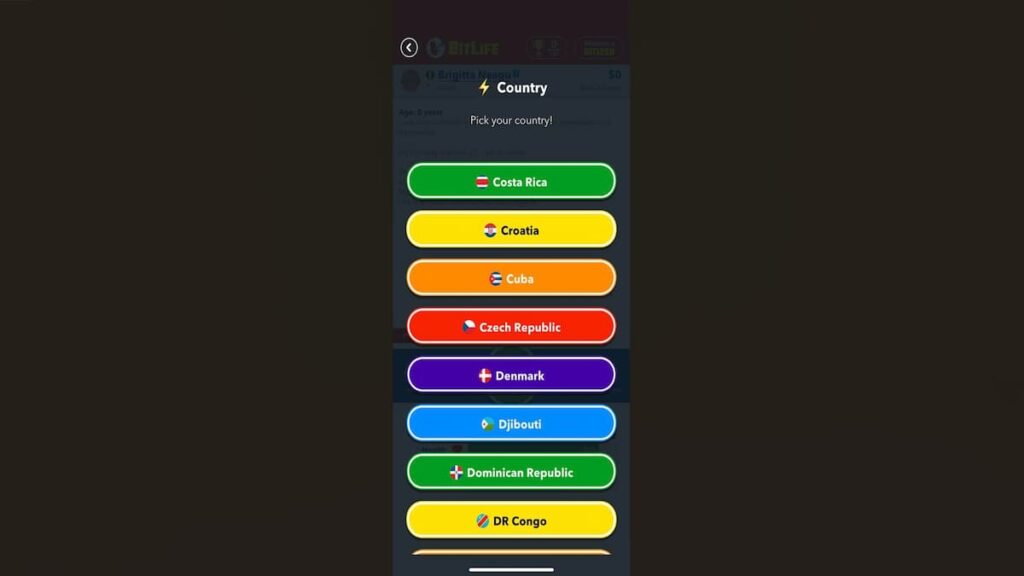 Related: How to complete the Judy the Judge Challenge in BitLife
The country options are listed in alphabetical order, making each easier to find. Within Denmark, there are only two options for city locations: Aarhus and Copenhagen. You can also choose either of those cities using the same method as above but for the Place option. There is always the option to create your own custom city to be born in if either of those two places are not what you were hoping for. If the city you were considering is not yet available, you will need to wait until another update is released and hope the dev added it.
Regardless of your choice, you will start in Denmark the next time you play BitLife.
For more about BitLife, check out All Special Careers in BitLife – How to get Special Careers only on Pro Game Guides.