Season 3 of Brawl Stars is now live, bringing a plethora of changes and a new Brawler to the game. The update for the season also introduces a new Brawl Pass, which includes a new set of challenges and rewards. Here is the entire patch rundown for Season 3 of Brawl Stars.
New Brawler Colette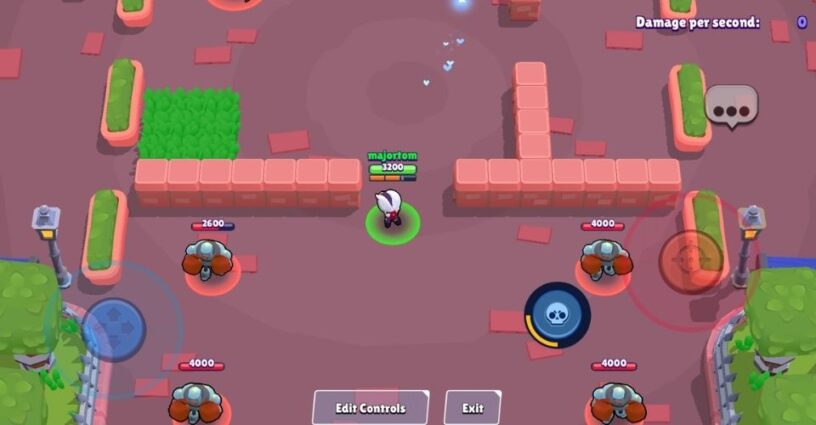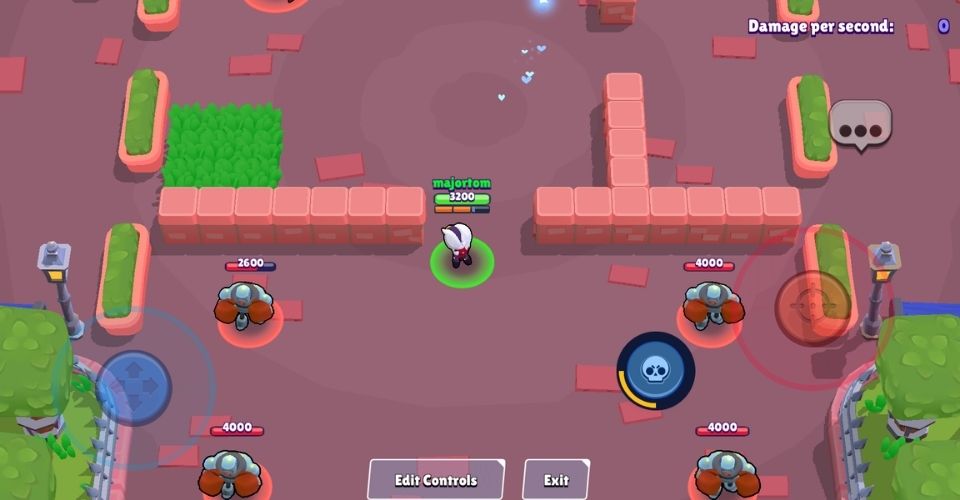 Colette is the latest addition to the large roster of Brawl Stars. She is a ranged brawler that deals percent-based damage depending on the target's current health. Her ultimate is similar to Bull's ultimate, where she charges in the targeted direction but returns to her original spot after the ultimate ends.
As Colette is a chronic brawler, she is only available via Brawl Pass (level 30) as of now. However, she will be available in ordinary loot boxes in the future.
New Skins
As is always the case, Supercell has released a bunch of new skins along with the new season. These skins are now available in Shop and can be purchased using Gems except for El Atomico skin, which is exclusive to Star Shop.
Super Fan Emz (150 Gems)
Sugar Rush Sandy (80 Gems)
Mask Spike (30 Gems)
Lunar Sprout (150 Gems)
El Atomico (10 000 Star Points)
Brawl Pass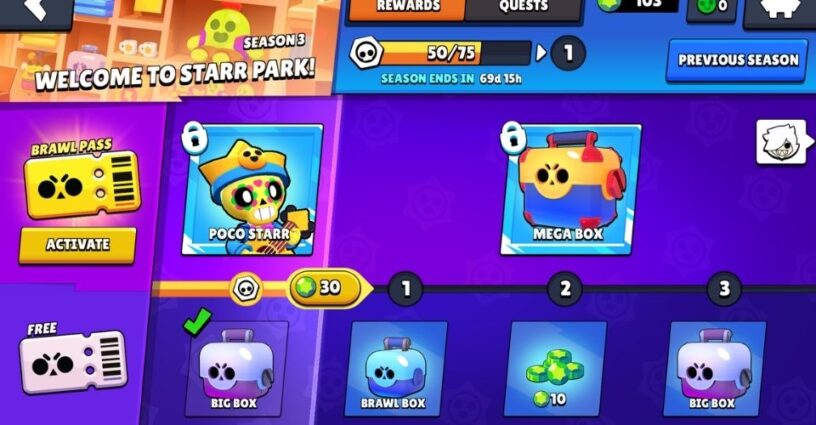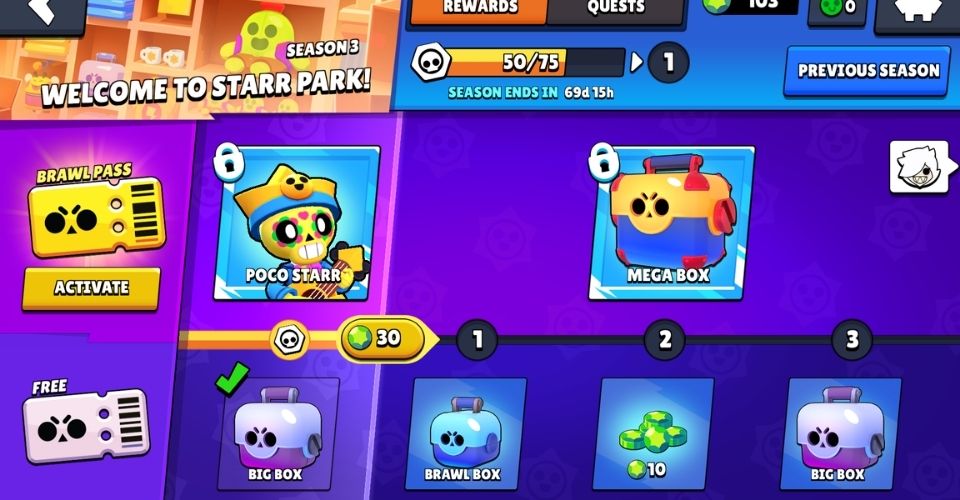 The Brawl Pass for Season 3 is now available and can be bought directly from the home screen. Players can either buy the standard version for 169 Gems or go for the Brawl Pass Bundle (Brawl Pass and 10 tiers), which will cost 249 Gems. The Brawl Pass has 70 levels in total, and here are the major highlights:
Poco Star Skin (Free)
Colette (tier 30)
Trixie Colette Skin (tier 70)
The free version of Brawl Pass contains a free Pin Pack that can be obtained by reaching tier 70.
Other Major Changes
The map rotation schedule has been shortened from 14 days to a 7-day rotation for Gem Grab, Showdown (Solo, Duo), and Brawl Ball, which means that there will be 7 maps per Game Mode in rotation and each map will be playable more often.
Based on community feedback, classic maps have been re-added to the game.
A new Battle End Screen
​Season 3 of Brawl Stars will run for 70 days in total starting September 14th. A new set of tasks has been added to the game that will provide players with tokens when completed. These tokens will automatically add up on the Brawl Pass and with each passing tier, players will earn a different reward.