With the arrival of Season 2 comes a new limited-time event to Call of Duty: Modern Warfare 2 and Warzone 2. Path of the Ronin is the first event for the game that allows players to complete challenges for exclusive cosmetic rewards such as emblem, operator skin, weapon charm, etc.
'Path of the Ronin' Event challenges and rewards in Warzone 2 & Modern Warfare 2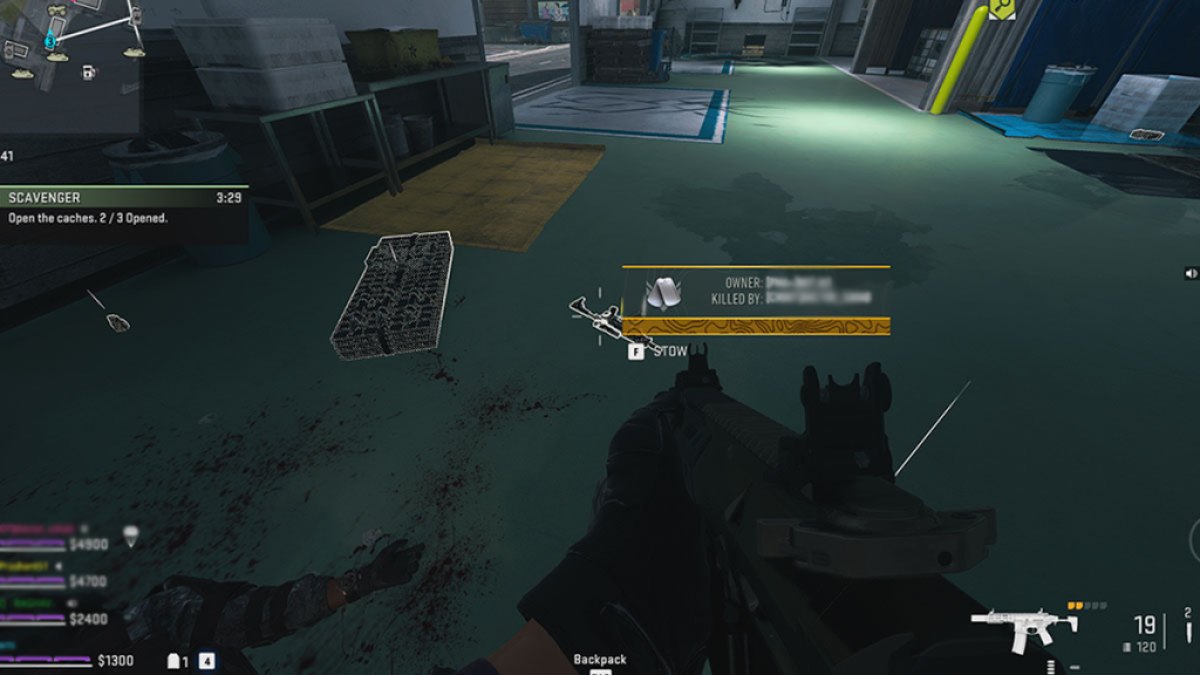 You should note that these challenges vary for Modern Warfare 2 Multiplayer and Warzone 2 and can be completed in any of these games. Here's a list of all the available challenges:
Integrity (GI) - Roze operator skin

Warzone 2: Finish in the top 10 five times in any mode.
Modern Warfare 2: Win 15 matches in any Multiplayer game mode.

Honor (MEIYO) - Emblem

Warzone 2: Restore Honor five times in Resurgence matches. For this challenge, pick up the dog tag dropped by you when you're eliminated (see image).
Modern Warfare 2: Get 100 objective defense kills. This can be done in modes like Hardpoint and Domination.

Sincerity (MAKOTO) - Calling card

Warzone 2: Complete five Bounty contracts.
Modern Warfare 2: Get 50 kills using the Battle Rage field upgrade.

Compassion (JIN) - Weapon sticker
Courage (YU) - Loading Screen
Loyalty (CHU GI) - Charm
Respect (REI) - Submachine Gun
The remaining challenges will be updated here as they are released over the next few weeks. The final reward for completing all seven challenges is the Crossbow Marksman Rifle.
Related: How to play the Resurgence Mode in CoD Warzone 2 Season 2
How to access the 'Path of the Ronin' Event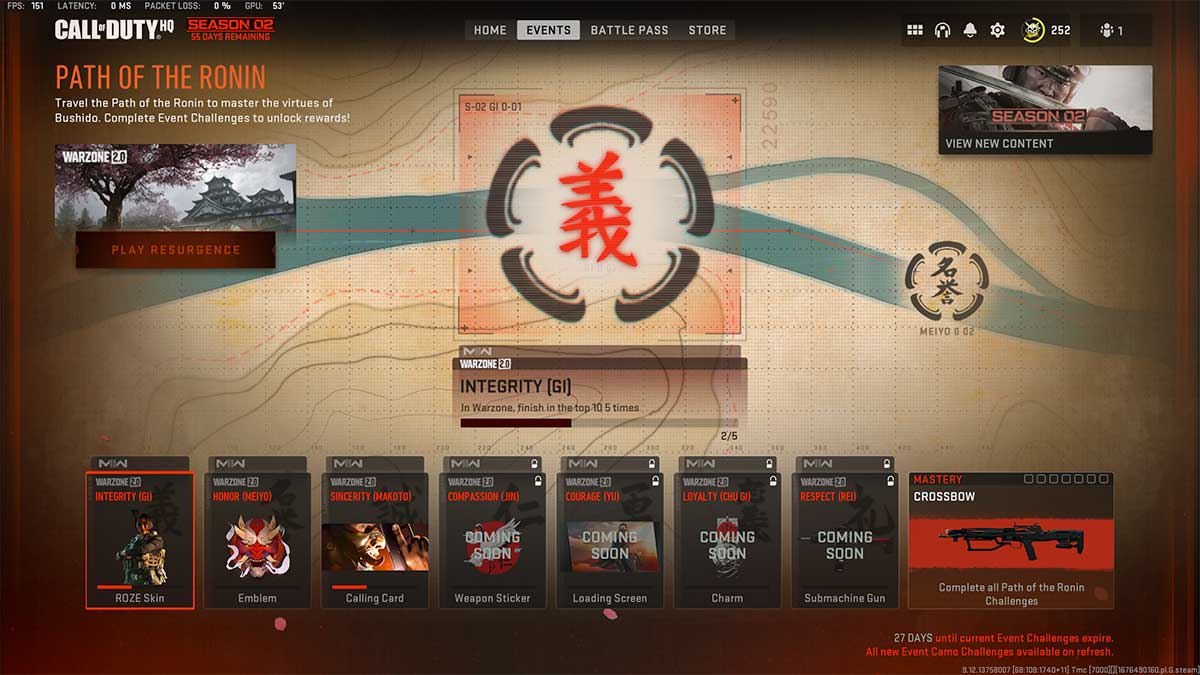 You can access the challenges list from the Events tab on the top of the game's main menu screen. This tab is also present at the same spot while you're in the Battle Royale or Multiplayer lobby.
Stay tuned to Pro Game Guides for more Call of Duty: Modern Warfare 2 and Warzone 2 content. In the meantime, head over to our article on What is the Search and Seizure contract in CoD Warzone 2.