The Bren Light Machine Gun is one of the most accurate and easy-to-use weapons in Call of Duty: Vanguard. If you can handle the dreadful aiming view blocked by the magazine, this LMG is a potent weapon choice. Here's how to build an accurate and mobile Bren class in Vanguard.
Best Bren Loadout Vanguard
The best Bren attachments are shown below focus on improving mobility while keeping LMG's distinctive accuracy:
Muzzle - Recoil Booster
Barrel - Queen's 705mm Royal
Optic - Slate Reflector
Stock - Removed Stock
Underbarrel - SMLE Pistol Grip
Magazine - 6.5mm Sakura 30 Round Mags
Ammo Type - Subsonic
Rear Grip - Fabric Grip
Proficiency - Sleight of Hand
Kit - Fully Loaded
Related: Best OWEN GUN Loadout and Class in Call of Duty: Vanguard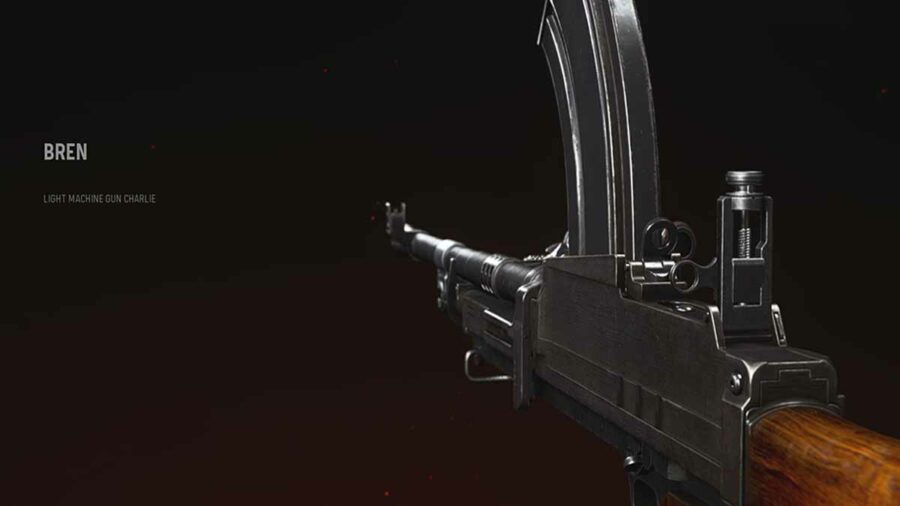 First off, we equip the Recoil Booster, which boosts the fire rate of the Bren LMG. Queen's 705mm barrel is extremely crucial as it helps with the weapon's accuracy, recoil control, bullet velocity, and damage range. The cons include reduced mobility features, which are compensated by the following attachments.
The Removed Stock, SMLE Grip, and Fabric Grip jointly help with the movement, aim-down-sight (ADS), aim walking, and sprint-to-fire speeds of the LMG. These are the speed booster attachments for the weapon. Although they hurt the accuracy, it's acceptable considering the gains.
The 6.5mm Sakura ammunition significantly boosts accuracy, fire rate, and mobility. If you want extra ammunition for the gun, you may use the .50 BMG 50 Round Mags. However, it will hurt the accuracy and mobility a lot.
Stay tuned to Pro Game Guides for more Call of Duty: Vanguard content. In the meantime, head over to our article on – Best SVT-40 Loadout and Class in Call of Duty: Vanguard.