The M1928, commonly known as the Thompson SMG, is a powerful close-quarters weapon in Call of Duty: Vanguard. You can customize and equip up to 10 attachments on this weapon to improve its viability even further. This guide features the best M1928 class in Vanguard.
Best M1928 Loadout Vanguard
The best M1928 attachments for a high-accuracy, close-range build in Vanguard are as follows:
Muzzle - Recoil Booster
Barrel - CGC 12" Cooling
Optic - Slate Reflector
Stock - Ragdoll T2 Support
Underbarrel - Carver Foregrip
Magazine - 8mm Kurz 50 Round Drums
Ammo Type - Subsonic
Rear Grip - Stippled Grip
Proficiency - Sleight of Hand
Kit - Quick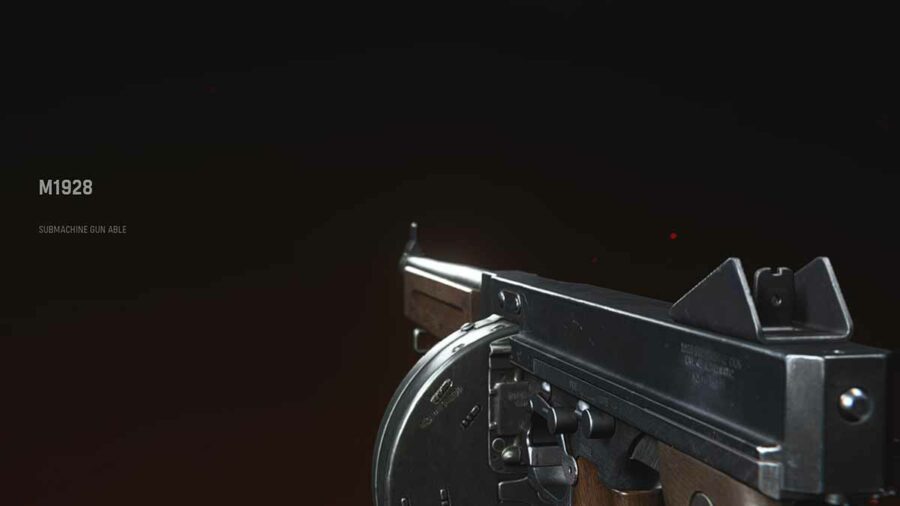 First and foremost, we recommend equipping the Recoil Booster muzzle for an increase in fire rate and aim-down-sight (ADS) speed. Since CoD: Vanguard features ADS bloom mechanics, it's crucial to build your weapon with better accuracy. Therefore, we use the CGC Cooling barrel and Carver Foregrip.
The con of the barrel and underbarrel is that they reduce the mobility of the M1928 SMG. Ragdoll stock further boosts accuracy while hurting mobility. We've listed our perk and optic selections above, but feel free to equip the ones you prefer.
Swap the Ragdoll stock for CGC S Adjustable stock if you want better mobility with your M1928 build. Magazine selection can be a bit tricky with Thompson SMG in Vanguard. We recommend selecting from one of the two options—9mm 50 Round Drums or 8mm Kurz 50 Round Drums. You can read the description in-game and choose which suits you best. However, using no magazine attachment also works out really well.
Stay tuned to Pro Game Guides for more Call of Duty: Vanguard content. In the meantime, head over to our article on – How to change Calling Card in Call of Duty: Vanguard.