There are a limited number of weapons available in the Call of Duty: Modern Warfare 3 Beta, but more will be available in the full release. Out of all the guns, I find Submachine Guns (SMGs) are dominant, even after the recent nerfs. In this guide, you'll find the best SMG loadouts and attachments to use in MW3.
Best SMG Loadouts for Modern Warfare 3 (MW3)
If you want a competitive close-mid range SMG, try out the following Striker and Rival-9 SMG builds.
Best Striker Loadout - Modern Warfare 3 (MW3)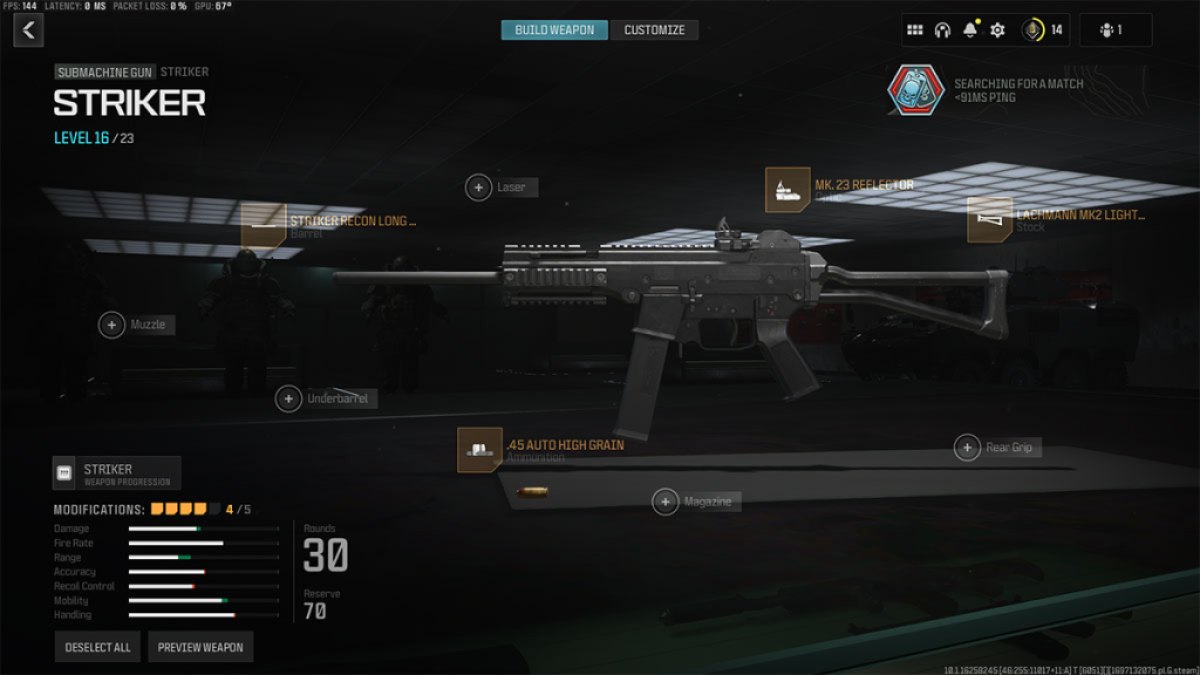 Barrel: Striker Recon Long Barrel
Optic: MK.23 Reflector
Stock: Lachmann MK2 Light Stock
Ammunition: .45 Auto High Grain
The Striker Submachine Gun is my favorite weapon to use in Modern Warfare 3 thanks to its incredible accuracy and fast time-to-kill (TTK). I've equipped the Long Barrel for improved range, bullet velocity, and recoil control. The range is further increased by the High Grain ammo, while the Light Stock helps with movement and sprint speeds.
Finally, you can select any close-range optic of your choice, such as the MK.23 Reflector or Slate Reflector. I have left the fifth attachment slot empty, however you can use the VT-7 Spiritfire Suppressor muzzle to stay undetected on the radar when you shoot.
Related: How to enable FPS counter in MW3
Best Rival-9 Loadout - Modern Warfare 3 (MW3)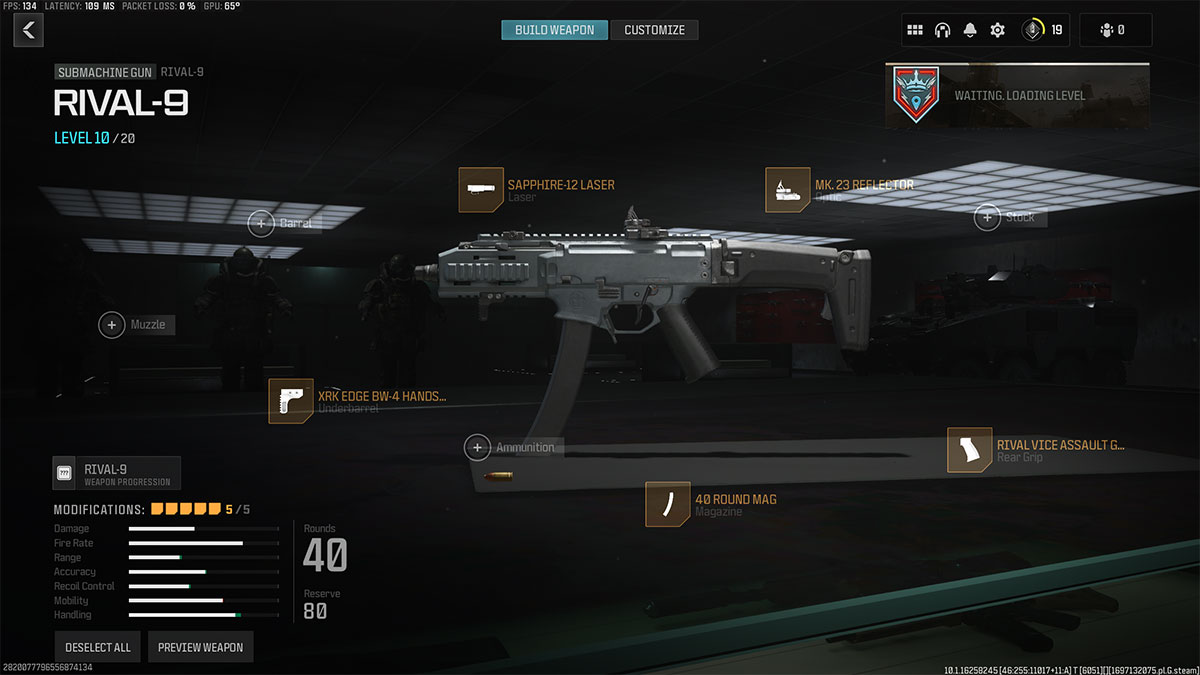 Laser: Sapphire-12 Laser
Optic: MK.23 Reflector
Underbarrel: XRK Edge BW-4 Handstop
Magazine: 40 Round Mag
Rear Grip: Rival Vice Assault Grip
Rival-9 has a higher fire rate than the Striker, but I've noticed it performs slightly worse than the latter when it comes to TTK. For this build, I suggest using the 40 Round extended magazine to feed more bullets to the fast-firing gun. To increase the weapon's mobility stats, equip the XRK Edge Handstop.
The Rival-9 SMG seems to have some horizontal recoil and to reduce it, I've used the Assault Grip. If you want even better recoil control, feel free to use the Bruen Heavy Support Grip instead of the Handstop for the underbarrel. Another great attachment is the Sapphire-12 Laser, which improves sprint-to-fire speed and aim-down-sight speed while jumping. But remember, it'll give your weapon a visible laser at hip that the enemy can easily spot.
Stay tuned to Pro Game Guides for more Call of Duty: Modern Warfare 3 content. In the meantime, head over to our article on MW3 keeps crashing on PC – How to fix.