Call of Duty's free-to-play Battle Royale Warzone has officially been announced, and with it comes a look at the map you will be dropping into! We've got a look at the full map, and we'll be taking a look at all of the locations you can land on and having some information on the best places to land at once it releases.
It looks like Call of Duty is taking another crack at Battle Royale again, and this time they've at least got the right idea with it being free for everyone to play! They are also expanding things a bit by allowing for 150 players to join into one round, which is quite a bit when compared to the typical 100 that seems to bed standard in most games of this type. Warzone will be releasing on March 10th, 2020!
Call of Duty Warzone Map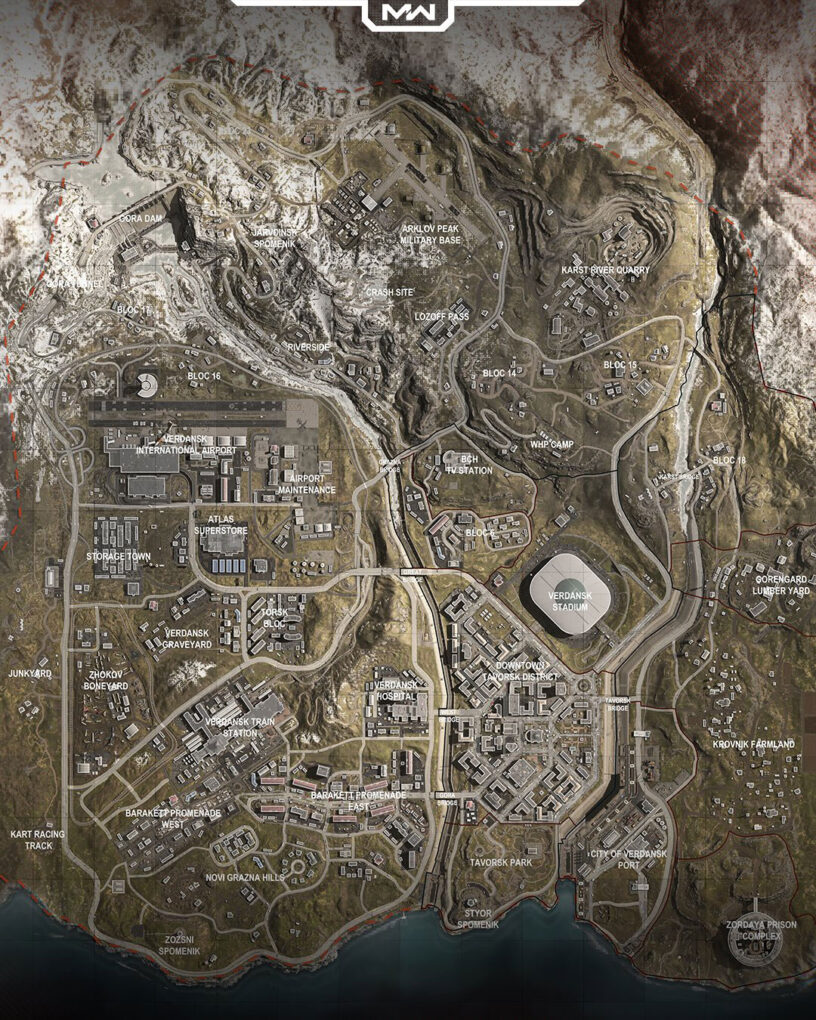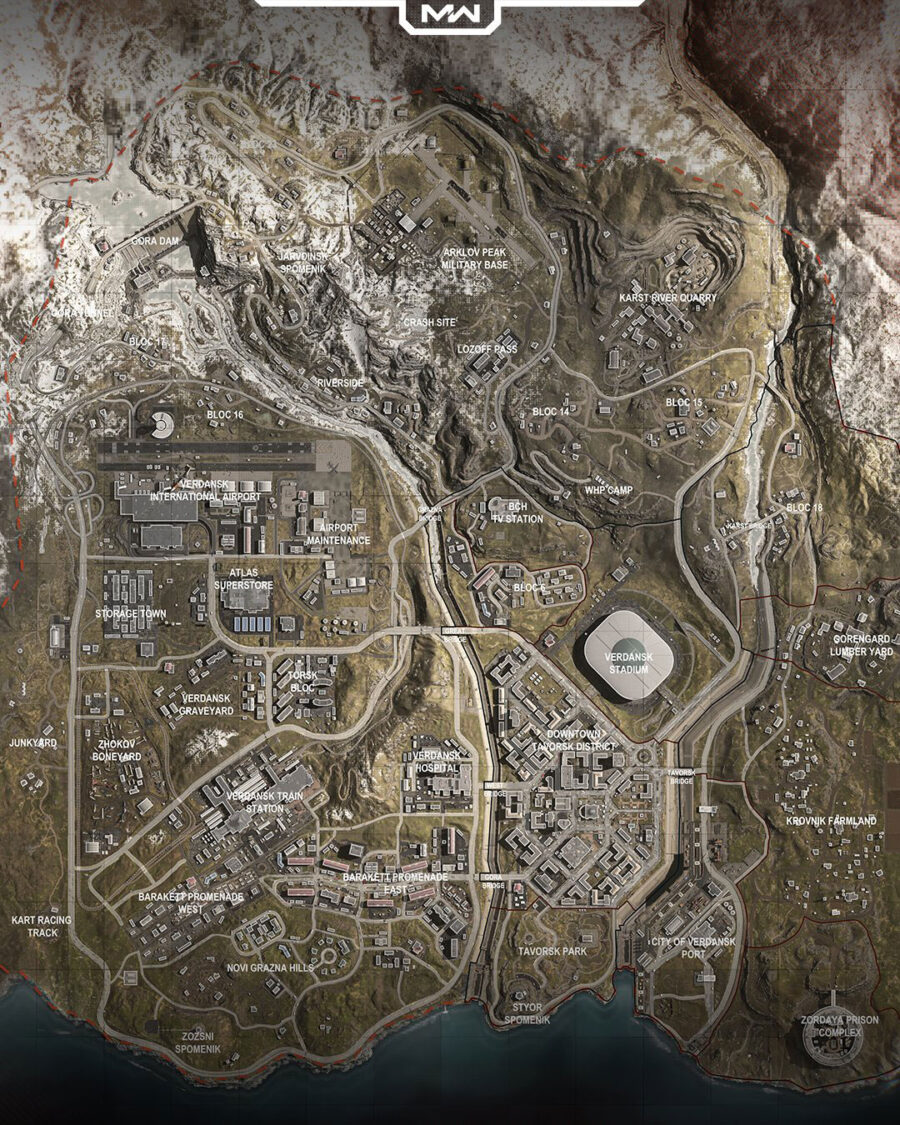 Here's a list of the locations we can see on this large appearing map. Some of them might be slightly off because of the white text on a sometimes white background situation we've got going on with the map.
Jarvdinsk Spomenik
Arklov Peak Military Base
Crash Site
Lozoff Pass
Karst River Quarry
Gora Dam
Riverside
Bloc 14
Bloc 15
Bloc 16
Bloc 17
Bloc 18
Verdansk International Airport
Airport Maintenance
Storage Town
Atlas Superstore
Grazna Bridge
BCH TV Station
WHP Camp
Karst Bridge
Junkyard
Zhokov Boneyard
Verdansk Graveyard
Torsk Bloc
Verdansk Stadium
Verdansk Hospital
Downtown Tavorsk District
Tavorsk Bridge
Goregard Lumber Yard
Kart Racing Track
Barakett Promenade East
Barakett Promenade West
Krovnik Farmland
Novi Grazna Hills
Tavorsk Park
City of Verdansk Port
Zozsni Spomenik
Styor Spomenik
Zordaya Prison Complex