Call of Duty: Warzone DMZ's Ashika Island map has numerous loot spots that you can access via keys for high-tear gear and other valuables. If you've found the Hotel Employee Fridge Key, you must visit the loot cache it unlocks, especially if you're in need of a custom-kitted weapon.
Hotel Employee Fridge Location DMZ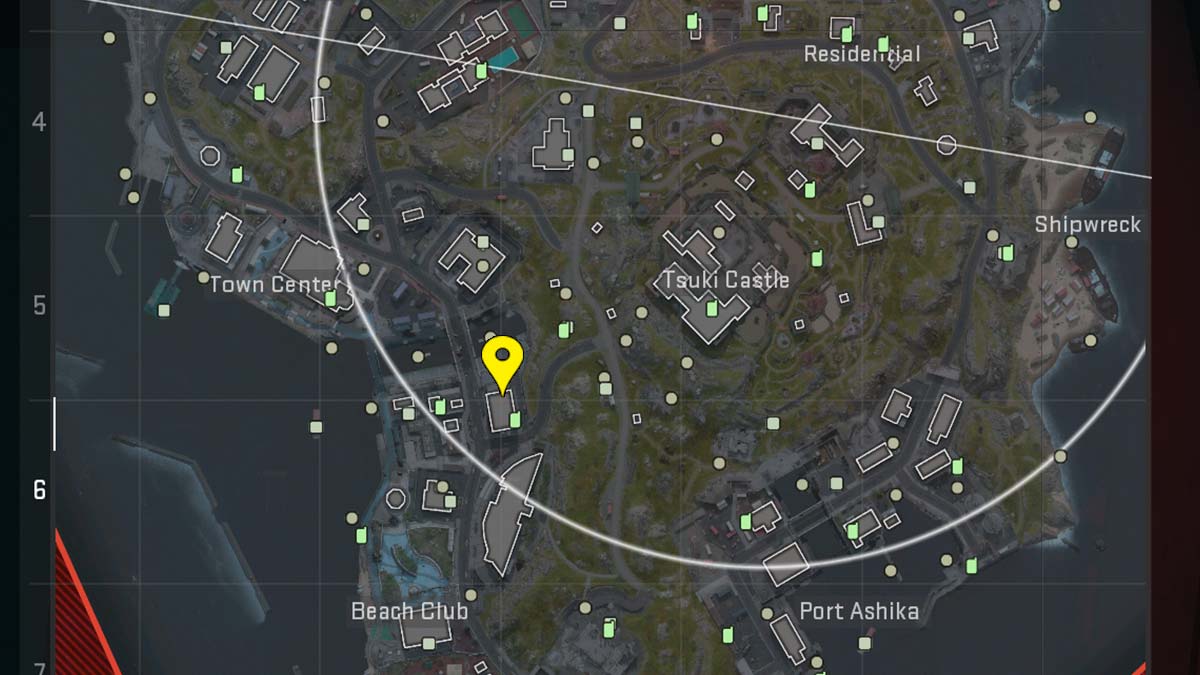 The Hotel Employee Fridge can be found inside the Ashika Island Hotel in the Beach Club POI situated in the southwestern part of the map. The building is located between the City Hall Hideout and the Waterways entrance. Enter from the door on the left side of the hotel as shown in the second image and you'll find the fridge directly in front of you.
Related: DMZ Lieutenant's Briefcase Key Location – Warzone 2
The Ashika Island Hotel is an important location as you have to visit it for various faction missions like Intel Exchange and Follow Instructions. This building is often a Stronghold, and in that case, you'll require a Stronghold Keycard to access it. Inside the fridge, you'll find three random fully-kitted weapons that you can share with the squad. The Hotel Employee Fridge Key can be acquired while looting and killing HVTs around Ashika Island.
Stay tuned to Pro Game Guides for more Call of Duty: Modern Warfare 2 and Warzone 2 content. In the meantime, head over to our article on Firing Power DMZ Mission Guide.