In Call of Duty DMZ, you can complete various faction missions for Shadow Company, and Learn to Share is one of them. This is a Tier 3 mission for the faction, and it has a few objectives that can be tricky to complete.
Here's how to complete the Learn to Share mission in Call of Duty DMZ.
How to complete the Learn to Share mission in DMZ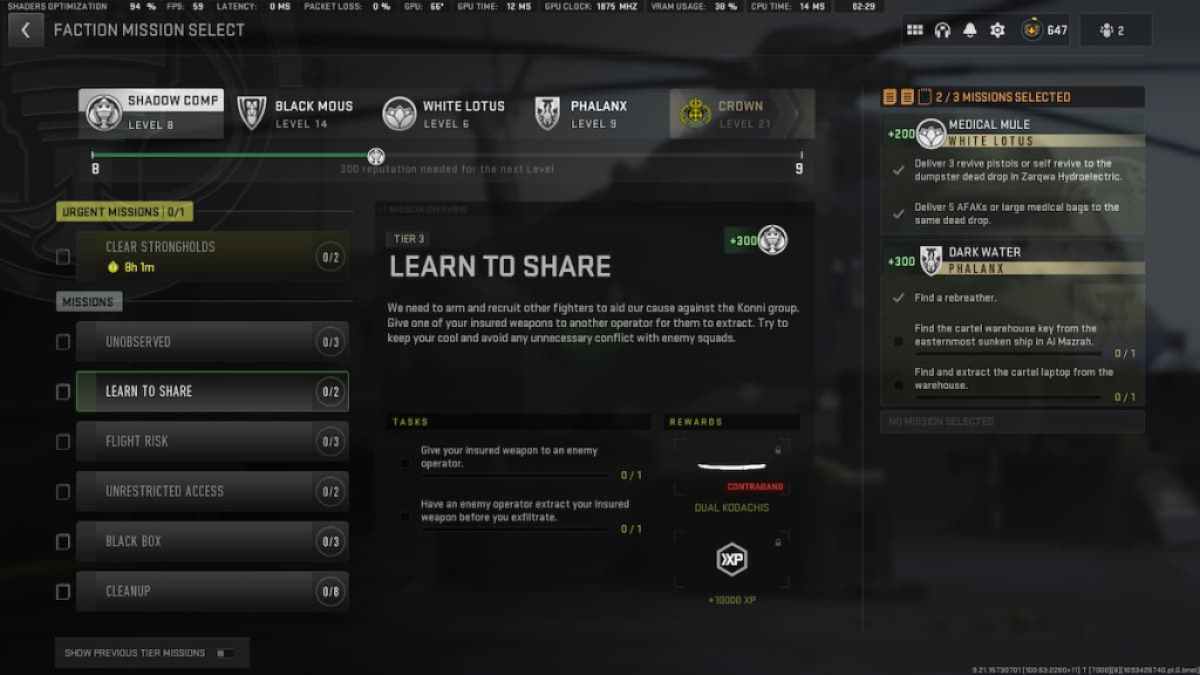 The Learn to Share mission has the following two objectives:
Give your Insured Weapon to an enemy Operator
Have an enemy Operator extract with your Insured Weapon before you exfiltrate.
At first glance, both these objectives can seem ridiculously tricky, as you are required to be friendly with an enemy operator without assimilating with them. Essentially, give your insured weapon to an enemy operator and help them exfil before you.
There are a few ways to go about this mission - you can request an enemy operator to help with this mission. Alternatively, you can matchmake with a friend from your socials list in the same lobby.
Related: DMZ Cephalexin Location
Enabling Proximity Chat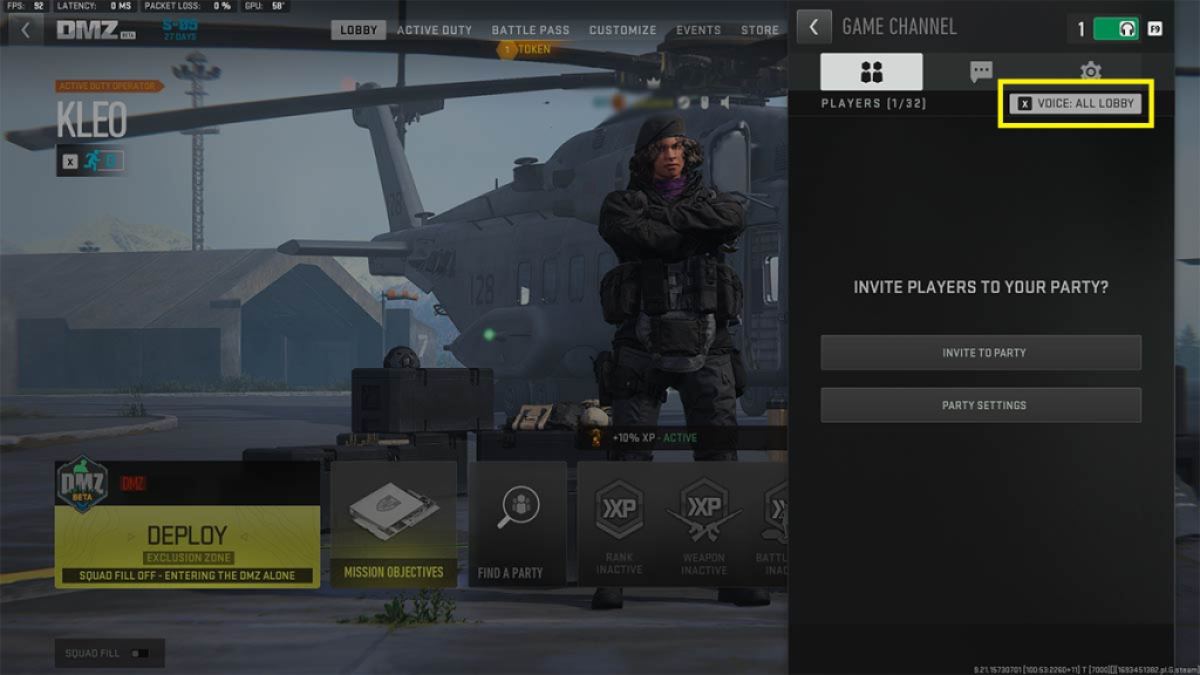 To enable Proximity Chat, select the Audio Settings on the top right-hand corner of the DMZ home screen. Select the cogwheel (shown in the image above) and make sure the voice setting has All Lobby.
Enable Proximity Chat by selecting the option from this part of the Audio Settings. Check the yellow boxes on the image above to see which options to select. Once that's done, you can get into a match and speak to enemy operators nearby. I recommend requesting the enemy operators to help you out with this mission.
While this method works, it also relies entirely on the kindness of enemy operators. There are several variables you need to consider while trying this method. For instance, the opponent might not speak the same language as you do. Similarly, enemies may not have proximity chat switched on, making the entire process futile. Likewise, enemy operators might not be interested in helping out at all.
From my experience, it is highly likely that the enemy operators would just eliminate your character to steal your dog tag and loot. Try your best to use proximity and text chat to get help with this mission.
Wondering how to eliminate Commanders in DMZ? Check out How to Kill Four Commanders in One Match in Seasoned Commander Mission – DMZ on Pro Game Guides.