In Call of Duty DMZ, you can complete various missions for different factions, and some of these challenges require you to find unique items by exploring the maps. The Shopkeeper's Request is a Tier 4 mission for White Lotus where you need to dead drop specific keys and other items. Naturally, you need to know the exact location to find these rare items. Here's how to complete the Shopkeeper's Request mission in DMZ.
How to complete Shopkeeper's Request mission in DMZ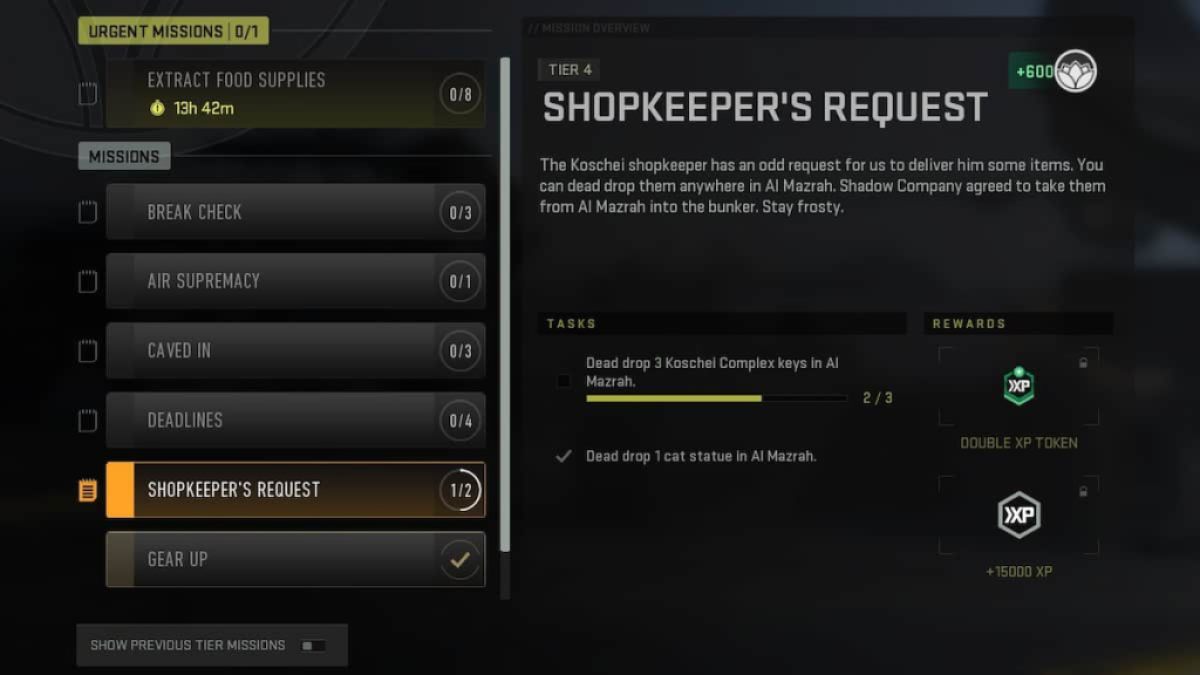 The Shopkeeper's Request mission has two objectives that you need to complete on the Al Mazrah map. This mission is available once you unlock Tier 4 for the White Lotus faction. Here are all the objectives you need to complete for the Shopkeeper's Request mission in DMZ.
Dead drop three Koschei Complex keys in Al Mazrah
Dead drop one Cat Statue in Al Mazrah
How to get Koschei Complex Keys in DMZ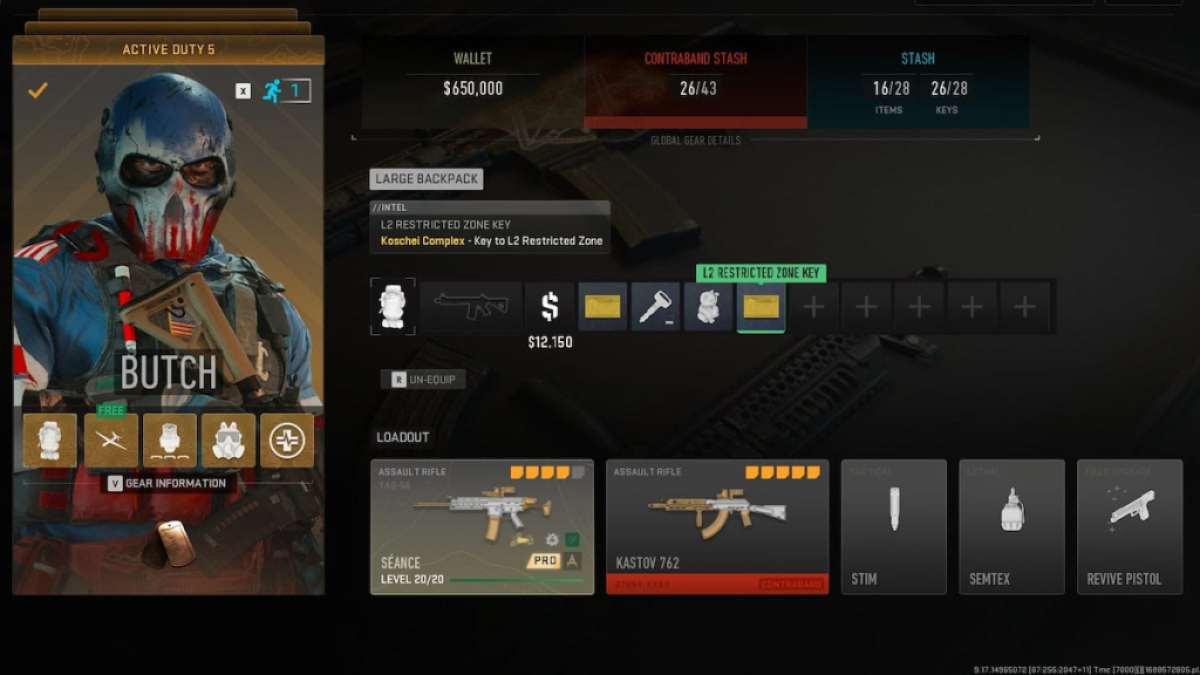 Koschei Complex keys are some of the rarest items you will find in DMZ. The keys to Koschei Complex can be found inside the complex itself. I found around three Koschie Complex Keys simply by exploring the Chemical Plant area. Here are some of the Koschei Complex keys you can use for this mission:
L2 Restricted Zone Key
Factory Admin Key
Barracks Exit Key A/B
Defense Research Division Exit Key
Secure Room Key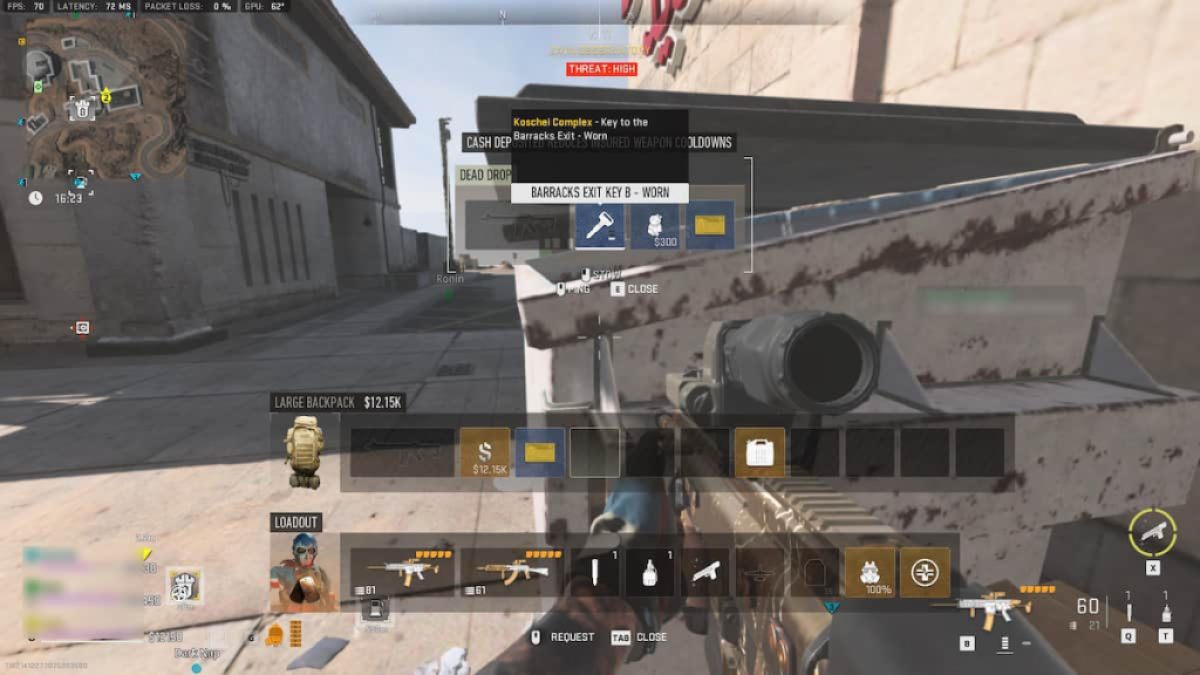 The Factory Admin Key is the easiest Koschei Complex key you can find. Head to the small shacks inside the Chemical Plant to obtain this item. If you have duplicate keys, I would recommend using one of those as you can always keep the spare to visit Koschei Complex later.
Where to find Cat Statue in DMZ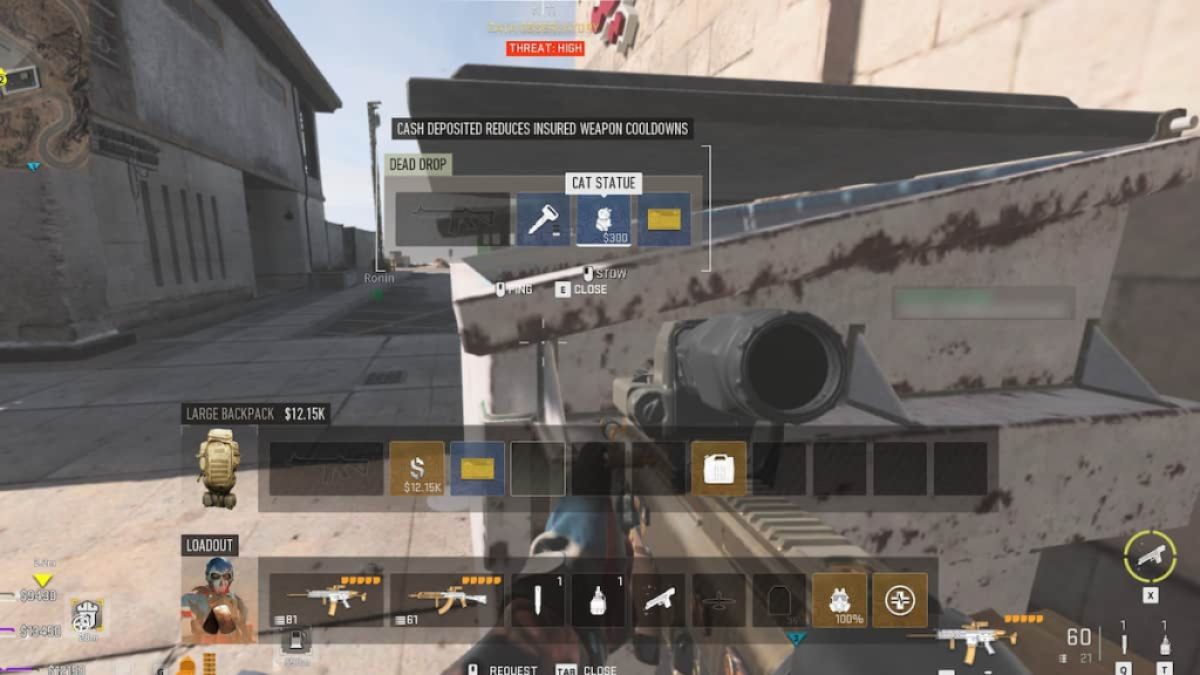 Cat Statues can be found on the Ashika Island map, and you can exfil with one in your backpack. This item is exceptionally rare, so I recommend searching through every loot cache, container, duffle bag, room, toolbox, and other locked spaces. You'll need to go through every nook and corner on the Ashika Island map to find Cat Statues.
Wondering how to get unique Keys in DMZ? Check out DMZ Stage Bag Key Location & Where to Use and Bike Parking Key (Map Location) on Pro Game Guides.