In Call of Duty DMZ, you can obtain several keys that open locked spaces and containers across different maps. The Bike Parking Key is one of the keys you can use to unlock a specific building on Vondel. Naturally, you need to know the exact location where to use this key and how to collect the loot from inside the locked space. Luckily, I found the Bike Parking Key while exploring Vondel, and here's where you can use this key in DMZ.
Bike Parking Key DMZ - Exact Map Location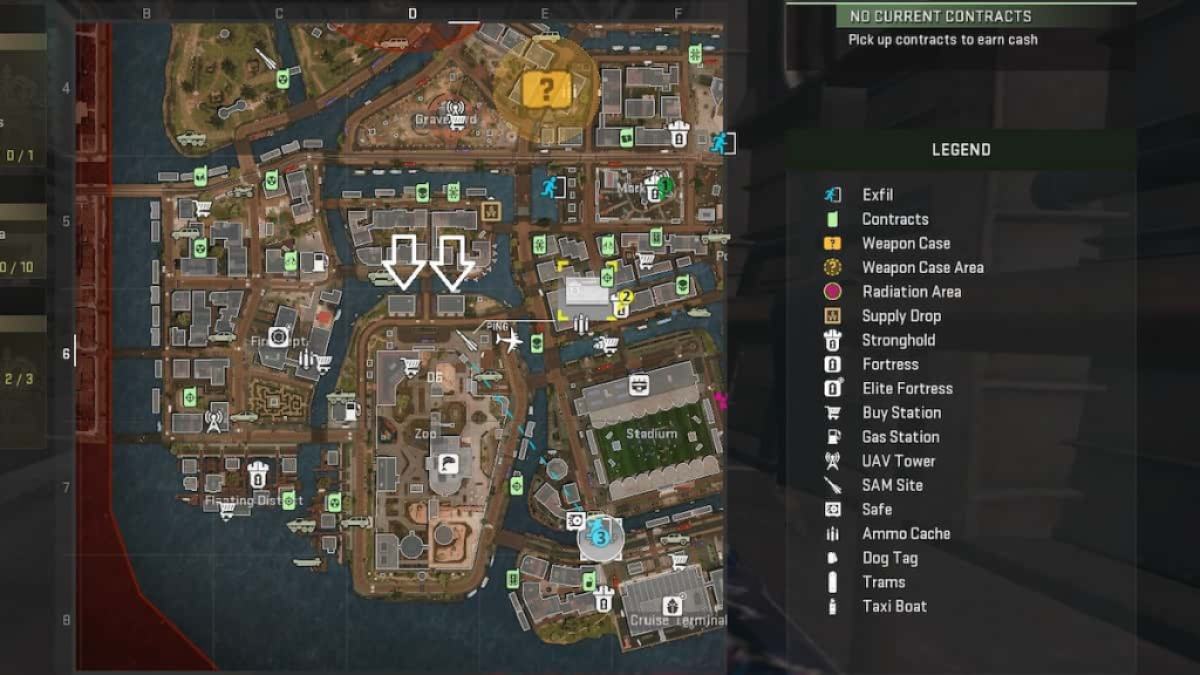 The Bike Parking Key can be used to unlock the Bike Parking buildings that are precisely located at map sector D6 just north of the Zoo POI on Vondel. Check the white arrows on the map image above to see the exact location of where to use the Bike Parking Key. Unlike other keys, the Bike Parking Key unlocks two small buildings. Remember that using it to unlock both buildings will leave the item with only one usage left.
Where to use the Bike Parking Key DMZ in DMZ
Before matchmaking for Vondel, make sure to stow the Bike Parking Key in your backpack. After spawning on the map, head for two small houses on the northern side of the Zoo POI. There's a SAM Site nearby and the area is well-guarded by AI forces. I'd recommend finding a vehicle to visit the Bike Parking buildings since you will encounter platoons of AI combatants on Vondel. Once you reach the two buildings, use the Bike Parking Key to unlock them. If you are planning to save the key's uses for later on, then it is best to open only one of the Bike Parking buildings.
How to get Bike Parking Key in DMZ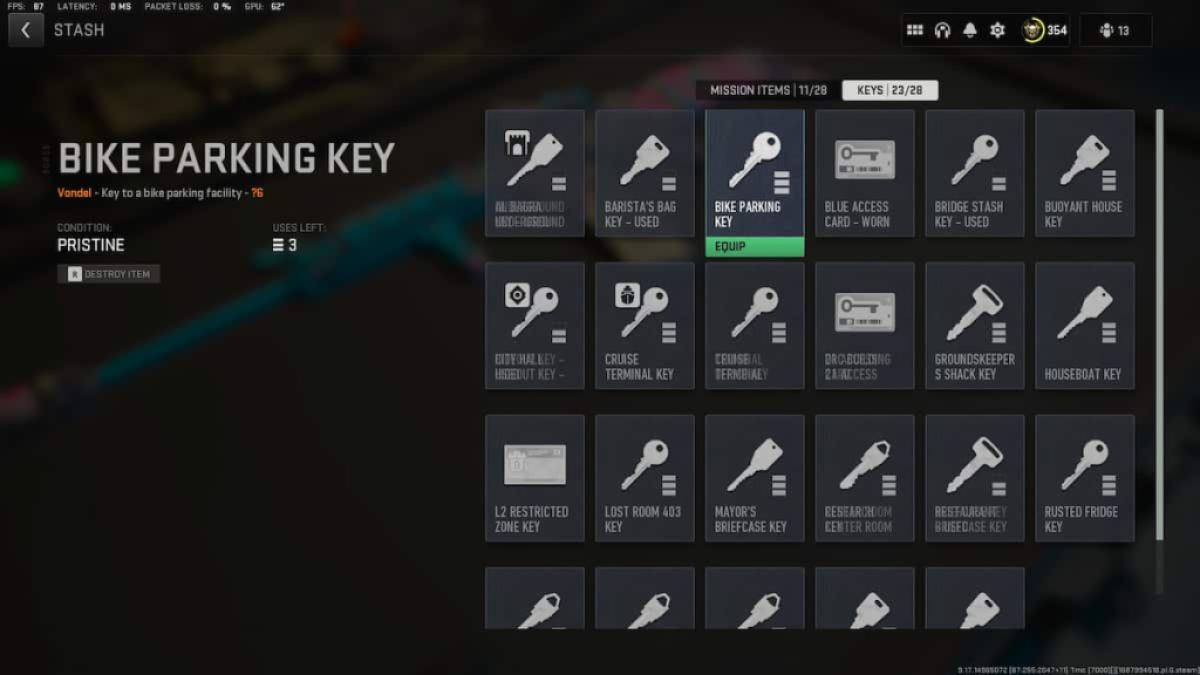 The Bike Parking Key has a randomized drop in DMZ, but you can obtain one of them by completing a faction mission. The Welcome To Vondel Tier 1 faction mission for Phalanx rewards you with a Bike Parking Key. It is ideal to save this key in your stash, as you might need it later to unlock the houses mentioned above.
Another method to obtain the Bike Parking Key in DMZ Season 4 is to unlock the Houseboat located in the map sector C5, north of the Fire Department. However, you will need the Houseboat Key to unlock this floating shack. Inside the Houseboat, you will find the Bike Parking Key on top of a shelf.
Other than these two methods, there are a few things you can do in every match to obtain different keys in DMZ. Start by completing HVT Contracts on Vondel, as these often drop keys that can be used on the same map. Likewise, search every loot cache, container, and other spots you come across. Try your best to claim Supply Drops as they tend to have unique keys. Eliminating bosses and other AI forces can also drop keys, so be on the lookout for the Bullfrog and the Scavenger.
Related: DMZ Oasis Route Mission Guide
Is the Bike Parking Key loot worth it in DMZ?
Inside the Bike Parking buildings, you will find a few red loot caches, along with different weapons, valuable items, cash, self-revives, killstreaks, armor satchels, backpacks, and other equipment. I found two Gold Bars and an Origami Doll inside the Bike Parking buildings. The high-tier loot in these two houses makes this location worth it to visit in DMZ. Ideally, you can visit this location at the start of a run, loot the essentials, and start completing different contracts.
Wondering how to complete White Lotus faction missions in DMZ? Check out DMZ Fuel Shortage Mission Guide – How to Siphon Gas on Pro Game Guides.