Gold Skulls and Gold Bars are amongst the rarest items to come across in Call of Duty: Warzone 2 DMZ. These valuables can be sold at the Buy Stations for huge sums of cash or can be exfilled for bonus XP. Here's a guide listing various places where you can find these items in DMZ.
Golden Rule DMZ Mission Guide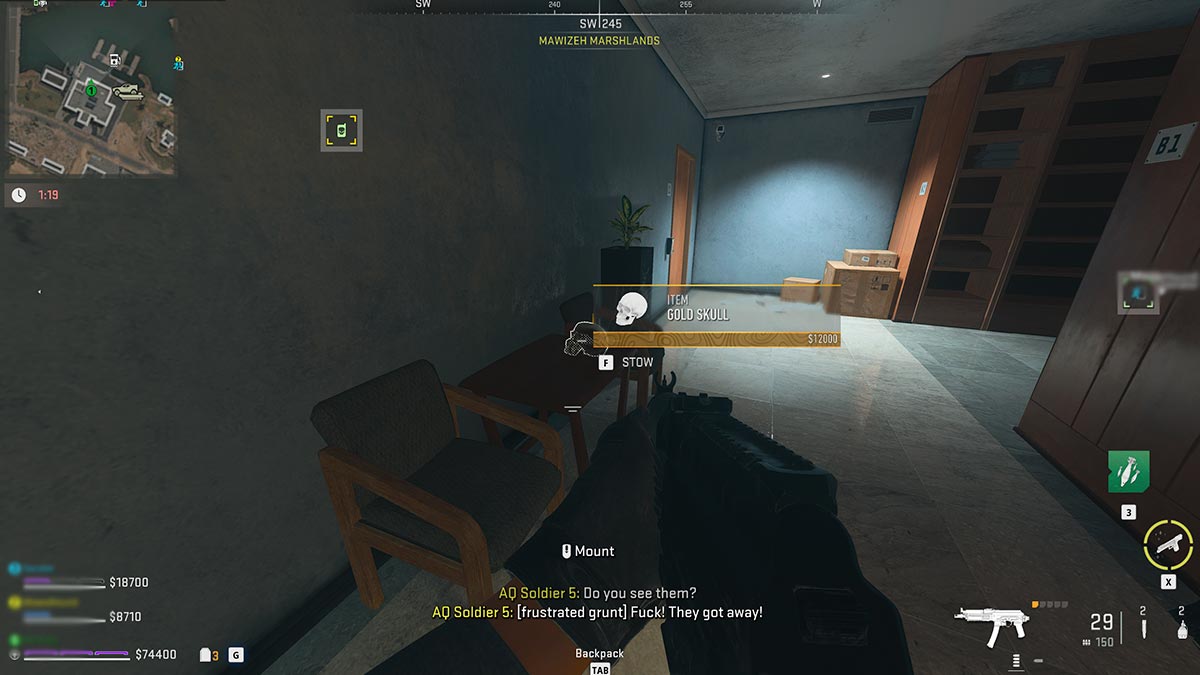 These special items are also required for the Golden Rule mission for Tier 4 Black Mous Faction, which tasks players to:
Deliver 20 Gold Bars to the dumpster dead drop south-east of Al Sharim Pass.
Deliver 13 Gold Skulls to the same dumpster dead drop.
While Gold Bars can be sold for $8000, Gold Skulls are valued at $12000, hence being even harder to come across. You can find these high-tier loot items inside loot caches like duffle bags, cabinets, lockers, and supply crates, and even placed on top of tables, shelves, and couches. Below are some of the places where there's a high chance of finding Gold Skulls and Gold Bars.
Related: Where to find Al-Qatala Planning Diagrams and Photos in Warzone 2 DMZ
Sawah Hotel: This hotel is a must-visit place if you spawn near the Sawah Village POI. You can get on the roof of this building using the stairs, elevator, or ladders on the outside. From there, drop into the locked rooms, 302 and 303, via the skylight for the best loot in DMZ. We even found five Gold Bars stacked together on the bed in one of these rooms.
Banks: Bank buildings have a common structural design and can be found at various locations across Al Mazrah.
Police Stations: Police Stations are the next best place to check if you're looking for Gold Bars and Gold Skulls.
Supply Drops: These valuable loot-containing boxes are dropped via planes and you should definitely secure them and see if they're carrying anything precious.
Locked stashes: These are several locked loot stashes and rooms in DMZ. If you find any key to locked space, make sure to unlock whatever it opens and loot the contents. For instance, you can unlock the Crane Control Room and Traveler's Luggage if you have their keys.
Stay tuned to Pro Game Guides for more Call of Duty: Modern Warfare 2 and Warzone 2 content. In the meantime, head over to our article on How to extract with the final exfil in Warzone 2 DMZ.